Originally published May 24, 2022 , updated on January 23, 2023
Published Date: The date when the blog went live on GL website. Updated Date: The latest date when the GL Content team updated this blog.
When translating digital content into another language, it's essential to maintain the message. Multilingual desktop publishing services perform the necessary quality control to ensure this happens.
Desktop publishing, or DTP, involves creating and formatting content for online platforms. Multilingual desktop publishing services take this content and translate it into other languages.
The main goal of desktop publishing translation is to remain consistent during the translation process. This includes the factual information of the content, its tone and its visual appearance on the page.
Multilingual desktop publishing services achieve DTP translation by preparing files for multiple languages far in advance, usually in the planning stage. When content is translated, problems can arise if sections take up more space. The services prepare for this eventuality by choosing fonts, formats and layouts that use page space efficiently without sacrificing meaning.
That being said, DTP translation services can also be used to translate existing files. When marketing content is translated, it retains the same information and functionality.
Benefits of Multilingual Desktop Publishing
Accurate multilingual desktop publishing services can give businesses many advantages regarding marketing potential. Any international business, regardless of the industry, can experience these benefits.
With website content that's accessible in multiple languages, businesses can access large new pools of consumers. Multilingual desktop publishing guarantees that translated content will inform and persuade to the same degree as it did in its original language.
Employing the best multilingual desktop publishing services will also help your business minimise design mistakes. The result is that your online content helps create a professional reputation for your brand, thus making it easier to generate and retain customers.
The benefits of multilingual desktop publishing are flexible and can be applied to all sorts of file types and formats. Businesses can convert entire online marketing campaigns to other languages if they so choose.
Why You Need DTP Translation Services
Targeting a specific audience is often the key to a business's success with marketing material. This means implementing a content strategy that keeps your style and tone once translated, thus ensuring your core message remains
The translation process can give way to honest errors and formatting disparities that can tarnish the effectiveness of marketing content. Multilingual desktop publishing services avoid this, allowing businesses to provide valuable information to new target audiences.
Accurate translations, therefore, work to demonstrate the integrity of your brand. This, in turn, helps cultivate a loyal customer following.
DTP Can Include a Variety of Content
Desktop publishing can include a range of content types, all of which can draw in consumers and add value to their experience. Different sorts of content will be better suited for specific points in the marketing funnel.
Whatever the individual piece of content, though, it's crucial that it is high quality. Consumers could use any of them as the entry point where they first hear about your business. As a result, multilingual DTP services can apply to all of these content types for an all-encompassing strategy.
A publication focused on a specific theme, industry, or genre. Magazine content can include images, articles, interviews, etc. Consumers are usually only able to access online magazines with a paid subscription.
Unsurprisingly, digitally formatted books tend to be a challenge to translate accurately. Here, expert multilingual desktop publishing services allow businesses to outsource the translation of ebooks.
Menus can be a robust form of marketing content for restaurants and other hospitality venues. They can persuade consumers while imparting vital information, such as dietary implications.
Slideshows & Presentations
A planned series of images that are designed to be accompanied by audio narration. The combination of audio and visual elements makes it ideal for communicating ideas clearly.
Newsletters are compact reports that detail a business's activities and highly relevant information to readers. Examples can be news about new products and services, industry news etc.
Brochures are highly informative documents and as such, accurately translating the information within is paramount. As physical marketing pieces, quality brochures can demonstrate a business' professionalism.
Journals, magazines, newspapers and fliers all offer advertising opportunities for businesses. Print advertising allows companies to tap into the preexisting audiences of publications with similar topics/themes.
The scope of online content today is truly vast. Social media sites like Facebook and Twitter and video hosting platforms like YouTube have millions of daily users.
Manuals that describe the functions and applications of a product. In this way, businesses can spell out how they can be of service to consumers.
Different Translation & Localisation Services
Multilingual desktop publishing consists of translation and localisation services. The former involves maintaining a text's core information/meaning during the translation process. On the other hand, localisation adapts content to fit within a different cultural context.
Marketing Translation & Localisation
Translation and localisation improve marketing effectiveness by making content clearer within a target market. In localisation particularly, we consider a country's culture during the content creation process.
Legal & Certified Translation
We offer translations that cover legal documents and official certificates. Due to their importance, these translation services possess knowledge of other languages and legal terminology.
Game Translation & Localisation
Translating and adapting a game for a foreign market. When done to a high quality, this can show that your business is inclusive and maintains its quality of services globally.
We make content understandable in other markets beyond simply converting it from one language to another. Style, tone, datasets, references, and other aspects of the content may have to be adapted accordingly.
Language Translation & Localisation
The language used in online content often defines the message of business marketing. Our localised content is more effective at securing new leads and increasing customer loyalty.
We show that your business goes above and beyond for new customers with software localisation. Technical adaptations also ensure that page translations are achieved smoothly.
Website Translation & Localisation
Goodman Lantern's content services are all-inclusive. We're prepared to overhaul your entire website as part of our translation and localisation services.
Translation Proofreading & Editing Service
Accuracy is at the heart of quality translation services. That's why our editors thoroughly review each translated text before submitting it to clients.
We can also help when it comes to translating video and audio content. We recognise the ability of this content to engage consumers and drive sales.
Depending on the region, there can be critical differences in dialects and linguistic styles within a language. We optimise the linguistic style in your content based on your target regional audience for maximum impact.
Why Should You Choose Us?
Goodman Lantern's expansive team of experts has proven that they can boost business sales reliably. Your content marketing strategy is uniquely tailored to guarantee the results you want.
We won't start our production process without gaining an intimate understanding of our client and their goals. To this end, we combine thorough research with simple, open conversation.
Misinforming your audience with poorly translated content is simply too big a risk for businesses. At Goodman Lantern, we approach our multilingual desktop publishing services with the same level of scrutiny that we do with all our content.
As well as being experienced in all forms of content creation, we are a company that is particularly well-positioned to provide translation services. We pride ourselves on being inclusive, professional and possessing a global outlook.
Banking, Finance & Insurance
The banking, finance, and insurance industries all significantly influence our day-to-day lives. This is because major life steps typically involve some form of lending, saving and other financial activities.
Where the topics in these industries can already be hard to understand, translations can add further complications. Our multilingual desktop publishing services can present complex ideas in simple ways.
In this way, we help banking, finance and insurance companies to maintain the clarity of their content for foreign markets. Explaining your services establishes how you can improve your customers' lives. This goes a long way to creating trust within consumers.
Accessing foreign markets is essential for banking, finance and insurance as they are global industries. Fortunately, Goodman Lantern is equipped to translate for various languages and cultures.
Marketing and advertising efforts are crucial to the long term health of any business. This is thanks to their ability to generate leads, build brand authority and increase sales.
The Goodman Lantern team is experienced in working with marketing and advertising companies to give them these benefits. We start by working holistically to establish the best course of action.
With us, you'll have cohesive and consistent content that helps improve brand messaging. We understand that a strong brand image is vital to marketing and advertising businesses, focusing on catering to their customers.
As such, marketing and advertising companies that know their target audience benefit significantly. We have the research team to help you achieve this through tried and true SEO strategies.
Incorporating multilingual desktop publishing is one way to allow your business to create new lead generation avenues.
The legal industry contains a variety of businesses, all contributing to the overall functioning of society as we know it. Legal companies serve a wide range of clients, leading to the need for effective marketing content.
To help legal businesses secure their share of the market, we provide content designed to showcase your expertise. For instance, this could be a technical white paper or a blog series covering industry news.
Goodman Lantern is proficient in all forms of content creation, so your marketing portfolio can genuinely stand out. This diversification allows your brand to connect with consumers, thus building your reputation as a trusted legal provider.
Our global team is also experienced in adapting many forms of content for international markets. Legal companies can accurately explain what they offer for marketplaces abroad with our multilingual desktop publishing services.
The website Goodman built met expectations and the project management system is easy to use and saves time.
Asian Pharmaceuticals
Goodman Lantern is the best firm I've worked with by far. Raj and his team did an excellent job of translating my artistic concepts for the development team to code.
ASMALLWORLD
Goodman Lantern has an unparalleled level of skill and talent, coupled with a keen understanding of implementation.
Owner, Promo
Multilingual DTP Services FAQs
Do multilingual desktop publishing services use software?
Yes. Converting documents will mean that multilingual desktop publishing services will work with a variety of software to change certain things. For instance, We might use Photoshop to adapt images. 
What if I don't have any source files?
Source files can be created as part of multilingual desktop publishing services; just make sure they are made according to your business needs. This may incur additional costs.
Can your services accommodate non-traditional fonts?
With modern-day technology, most fonts don't pose an issue for translation services. It's doubtful we won't be able to deal with your intended font due to our software. To be on the safe side, though, just let us know your text font beforehand.
Will the translated document be an exact mirror of the original?
While this is the goal of multilingual desktop publishing services, it will not always be the case. The amount of text may shrink or expand during the translation process, meaning that the layout might change.
Goodman Lantern is a content creation agency committed to helping businesses grow. We've helped thousands of clients produce exciting, engaging and informative content to expand their customer base. Our methods are tailor-made to fit your industry while being unique to your brand values. This way, you decide how you want to progress.
We've helped develop the voice behind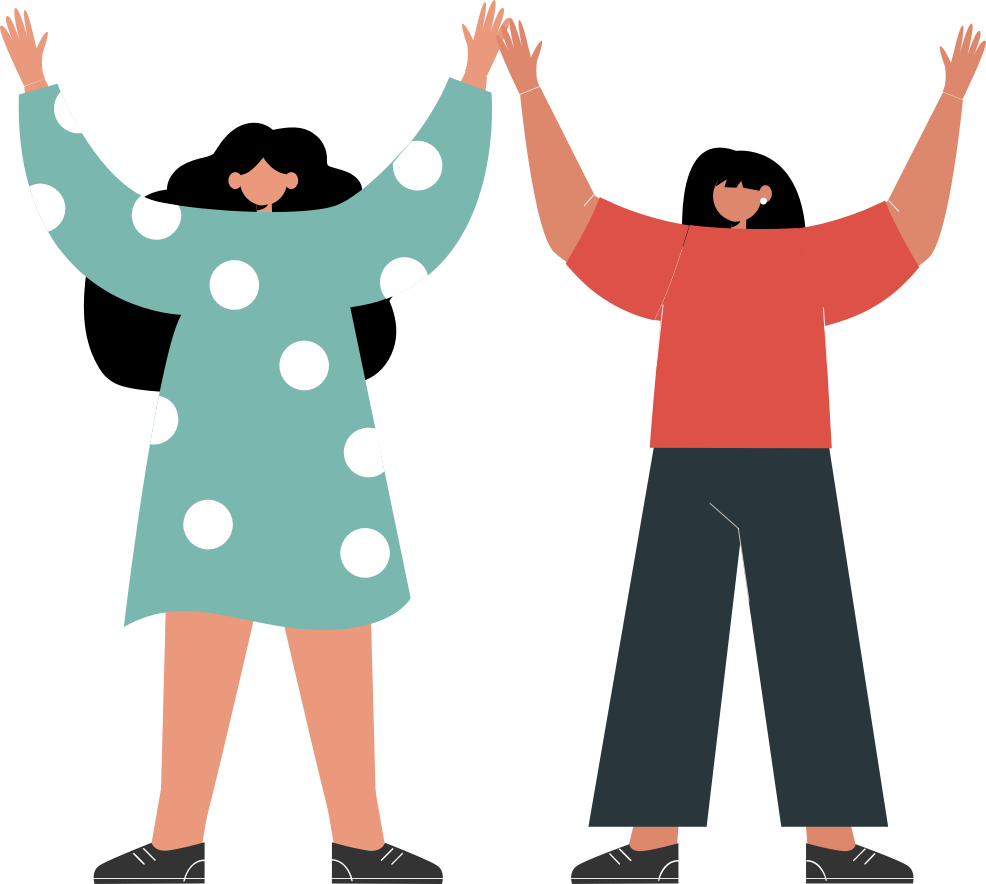 At our core, we're a content marketing agency. But we have a bigger 'why' that supports what we do.
By choosing Goodman Lantern as your content creation partner, you're making a pretty big impact too. You're helping us to act with integrity by providing remote work opportunities to women, many of whom are the breadwinners of their families.
Want to have a bigger impact? Get in touch with us at [email protected] or learn more.