Originally published May 3, 2022 , updated on January 23, 2023
Published Date: The date when the blog went live on GL website. Updated Date: The latest date when the GL Content team updated this blog.
Engage your target audience and relay your message creatively with Whiteboard Videos. Goodman Lantern is a leading whiteboard video production agency that produces effective, memorable, and persuasive videos that help you take your marketing strategy to the next level.
What is Whiteboard Animation?
Whiteboard Animation is a minimal and creative style of animation. It is designed to look like the graphics are being drawn on a whiteboard in real-time. Because of the hand-drawn effects, whiteboard animations evoke a certain nostalgia and warmth, which helps you connect with your audience.
This style is particularly suited to communicating complex information through easy to understand animations. This makes it ideal for whiteboard explainer video, tutorials, and how-to videos. Whiteboard videos are also popular for educational videos, marketing videos, and social media.
As a versatile form of video marketing, these videos can be used in business presentations to illustrate a new service or case study. They can be used to show how a business process works. Whiteboard animations can also be used to elevate emails, landing pages, and infographics.
As a whiteboard video production company, we produce and promote high-quality videos that are tailor-made for your marketing goals and target audience.
What is Whiteboard Animation?
Today's online space is saturated with information. To get a message across, companies need content that will cut through the clutter and connect with their target audience. Whiteboard videos have great potential to do so.
The best whiteboard animation companies create videos with clear narratives, attractive visuals, and high-quality productions. Add in music and voice-overs, and videos become memorable and compelling. They can keep an audience interested, impart the necessary information, and build a relationship with them.
Whiteboard explainer videos also break down complicated topics much better than plain text or static infographics. This helps position you as a credible source of information and a thought leader in the industry.
Moreover, whiteboard videos are easier, quicker, and more economical to produce, making them perfect for budget restraints or time-crunched campaigns. They also improve on-page SEO and search engines page rankings by encouraging visitors to stay on your website longer.
The Goodman Lantern Whiteboard Video Production Process
Goodman Lantern is a full-service whiteboard video production agency. We have worked with a diverse range of clients and projects. Through our experience, we have developed a thoughtful process that helps us create memorable whiteboard videos. The end product grabs attention, builds credibility, and inspires action.
Our team fully embraces your inputs and creative vision to create a final product that resonates with you. We take the time to understand your company, your marketing objectives, and your customer base. We make sure to align each step of the process with the bigger picture and help you get closer to your goals.
The first step is writing an engaging script, whether we are making a whiteboard explainer video or a social media video. This forms the backbone of the video and is fundamental to its success. Our team of writers use their marketing expertise and storytelling prowess to weave an impactful narrative that includes all your key messages.
Style Frames are static images that give you an idea into what the finished animation will look like. Preparing style frames helps us create a logical and organic flow of information. We also ensure that no important details and facts are left out at this stage.
A storyboard positions the style frames into scene segments and serves as a visual representation of the whiteboard video. This is when we brainstorm the right style, tone, typography, and colour palette for the videos. We also work to incorporate icons, logos, and visual elements associated with your brand.
The voice-over narration is an essential component in whiteboard animation. Even though the graphics are minimal, they can be difficult to follow without a formatted voice-over. The voice-over grounds the viewer in the narration and offers something to lean on as they watch the video, greatly improving their understanding of the concepts presented.
While creating the animations, we combine the script, voice-over, and brand-specific style frames into one cohesive whiteboard video. We plan and align animation timings with the other components. We combine traditional animation, whiteboard animation, and digital animation as needed to create the desired results.
Sound and music can be a powerful element in whiteboard video production. It helps create a stronger memory of the video and aids audiences in recollecting information better. Our team picks the perfect audio effects and music to go with the animations to give your target audience a complete experience.
Once the animations are created, we put it together along with any required music or sound effects. Our editors work to create a concise and compelling video that tells your story in the best possible way. We ensure that the video encourages understanding and elicits the intended response.
The last step of the process is compiling everything into a finished product. Depending on where you plan on using the videos, we deliver them in the necessary formats. Whiteboard video animations can be used on websites, social media, emails, business presentations, and many other marketing content forms.
Why Should You Choose Us!
Video is a powerful medium of information. It can resonate with viewers emotionally and communicate the necessary information. While whiteboard animation videos are easier to make, it is best to bring on a professional whiteboard animation company to ensure that your video stands out from the rest.
Goodman Lantern is one of the top whiteboard video production companies in the industry. We are also a leading content writing and marketing agency.
Thus, we do not just create a video but take care of every aspect of the process – from crafting a video content strategy to the final distribution of your polished product.
We provide an end-to-end service that follows the best practices and techniques. We hire the best writers, editors, animators, and whiteboard video makers. Our combined technical expertise and creative resources result in videos that are effective, memorable, and charming.
No matter what your animation needs are, we have your back.
SaaS companies can use whiteboard videos to their advantage. Whiteboard explainer videos can illustrate how to make the most of their products and services. They can be used to share insights on industry trends or clarify complicated jargon.
As a whiteboard video production company for the SaaS industry, we create explainer videos that attract audiences and nudge them down the sales funnel towards conversion. We produce and promote videos that improve brand awareness and positively influence buying decisions – empowering you to connect with your audience at a deeper level.
Companies in the Telecom industry face stiff competition from new entrants and established brands. They need to distinguish themselves in the market to ensure continued success. Whiteboard video production can help with that.

Goodman Lantern is a top whiteboard video production agency. Our whiteboard video makers design visually captivating whiteboard explainer videos that offer easily digestible information. We study your audience, research how and where they like to consume content, and tailor-make videos that are suited to their interests.
Virtual Reality and Augmented Reality companies can benefit from incorporating whiteboard animations into their marketing strategy. Unlike other videos, whiteboard videos offer simple and straightforward messaging. This can be a welcome relief to their target audience that is often inundated with complex information.
As a whiteboard video company, we use custom illustrations, animations, and artworks to create whiteboard videos that are direct, targeted, and impactful.
Our Clients Love Working With Us Because We Believe in Collaboration
At Goodman Lantern we're all about building long-term, successful relationships with our clients. We take the time to get to know their business AND the people behind the brand. In true collaborative spirit, we do everything we can to tell your story and help your business grow.
"Goodman Lantern created best-in-class technological deliverables, strategized impactful avenues for business growth, and delivered compelling tools to pitch the app to investors."
"Whenever we've provided feedback or suggestions they have always been receptive and open to making changes."
Head of Content, A Small World
"They helped me get on Kickstarter and produce video presentations and outreach videos for our different campaigns. They also did all of our social media work, driving traffic to the Kickstarter campaign and contacting lists of businesses in the pool industry. They helped us run a $45,000 campaign over two months."
Owner, African Sunrise Safaris
Whiteboard Video Company FAQs
What is a whiteboard animation video?
Whiteboard animation videos are short videos that involve graphics that look like hand drawings on a whiteboard. It is an engaging style that allows one to illustrate complex information or processes through minimalistic videos. White board animations can be used as explainer videos, tutorials, social media videos, and marketing videos, amongst other content forms.
How long do these whiteboard production videos take to produce?
The production time depends on the length and complexity of the video. Since we have a large team of writers, editors, and animators, we do offer competitive and quick turnaround times. For most projects, we can deliver the final whiteboard video within 2 to 6 weeks.
What is the optimal length of a whiteboard video?
Most whiteboard videos vary from 2 to 6 minutes. However, the optimal duration of a whiteboard video would depend on its intended use. For instance, the length of white board explainer videos for a business presentation will depend on the complexity of what you are trying to explain. On the other hand, social media videos should be succint. 
Why should I use whiteboard videos?
Whiteboard videos are effective and versatile marketing tools. You can use them to break down complicated information through visually appealing graphics and logical narratives. You can explain ideas, talk about your products and services, tell stories, and spur action through creative visuals. 
Explainer whiteboard videos can offer step-by-step explanations to a complicated business process. They can also serve as how-to tutorials for employees, customers, and investors. 
Whiteboard videos are easy to share on social media, helping you raise brand awareness, improve conversions, and eventually, increase sales and revenue. 
Seems like a tall order? Hire a professional whiteboard video company to help you make the best out of your custom whiteboard video animations.
Are you ready to elevate your marketing strategy with whiteboard videos? Connect with our team to learn more about our Whiteboard Production Services. Book a discovery call and we will help you figure out your next steps.
We've helped develop the voice behind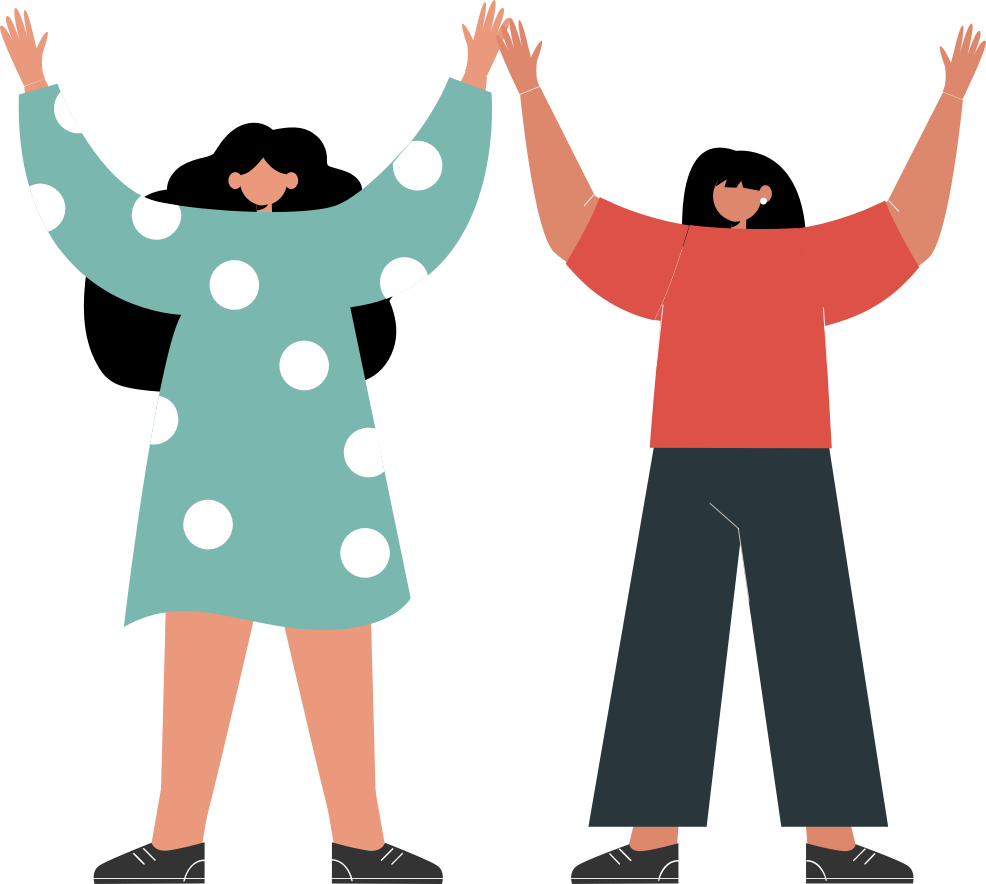 At our core, we're a content marketing agency. But we have a bigger 'why' that supports what we do.
By choosing Goodman Lantern as your content creation partner, you're making a pretty big impact too. You're helping us to act with integrity by providing remote work opportunities to women, many of whom are the breadwinners of their families.
Want to have a bigger impact? Get in touch with us at [email protected] or learn more.