Originally published March 26, 2022 , updated on January 23, 2023
Published Date: The date when the blog went live on GL website. Updated Date: The latest date when the GL Content team updated this blog.
Animated explainer video content is an informative and engaging format with which to market your company to consumers. Producing these videos to a high standard takes time and effort, but the results can be significant.
What Are Animated Videos?
Animated videos are a form of visual content that primarily consist of visual elements that are not live-action. Some of the creative tools used in animated videos are drawings, CGI effects, illustrations and original designs. Animated videos can also include live-action parts, although it isn't essential.
Animated video production can take place in all sorts of businesses. The budget a business sets for animated video content will determine the techniques it uses.
Animated videos are an effective form of marketing content that can stylistically express specific concepts. As such, they often prove to be particularly engaging and thought-provoking for consumers.
Due to this, businesses can use animated videos to fulfil many roles. These include product demos, branding, instructional and explainer videos, and more. The length of animated videos can therefore vary considerably.
Simplify Complex Concepts With Animated Explainer Videos
As a form of content, animated explainer videos effectively make complex topics understandable for potential customers. The main reason for this is that they utilise both audio and visual elements as stimulation. It's been scientifically proven that these aspects of animated explainer videos help viewers retain information.
The best explainer video company will translate technical, potentially complicated ideas into simplistic content. Animated videos can do this by using more commonly-spoken language, which is more accessible for people to understand. This allows the opportunity for techniques like analogies or rhetorical questions to be used to the end of simplifying a concept.
Simplifying datasets and the trends and outliers within them is a strength of animated explainer video services. Unlike a PowerPoint presentation, these can move to show relevant pieces within the information. This visual cue then combines with the audio to reinforce the message.
Why You Need Animated Explainer Videos
The benefits of explainer videos go beyond simply bringing in new customers, although they do that exceedingly well. Animated explainer videos are incredibly flexible in their application. As such, they can be used to cover all manner of topics, both about your business and news concerning your chosen industry at large.
Additionally, explainer videos, especially animated ones, can give consumers an accurate representation of a business's services. This enhances your brand image and goes a long way to building trust between your business and its audience. The result is a high lead conversion rate for your content.
It's of the utmost importance that consumers understand what you can offer them. Depending on your type of business or the industry you're a part of, explaining what you do can be difficult. Explainer videos allow you to demonstrate products and services, efficiently getting your message across.
Likely, at least a portion of your potential customers won't know how your product works or the industry surrounding it. Animated video production can give your audience the full picture. This demonstrates a level of expertise on your part while aiding your audience in their understanding of your brand.
Tackling complex ideas using written content alone can prove daunting for readers. In contrast, using explainer video services allows long explanations to be condensed and delivered to consumers in accessible ways. The spoken voice present in animated explainer videos works towards simplification, too, as it is often easier to listen than to read.
An animated explainer video can be used to illustrate the strengths of your product and how it can benefit consumers. Resultantly, it is a great way to make a sales pitch to your potential customers. Furthermore, the audio and visual nature of the video format allows it to be a more personable form of marketing.
Types of Explainer Videos We Create
Corporate Explainer Videos
Corporate explainer videos are exceedingly flexible in how you choose to apply them. Whatever the point in your marketing process they're present at, Goodman Lantern will always help fulfil their role. This could generate interest in your product, raise awareness of your brand or call to action.
With an animated explainer video company like us, your video content will be tailored towards driving sales. Sales explainer videos target your audience and directly engage with them through information about your business, along with its services. The video format offers opportunities for making your sales pitch memorable.
Education Explainer Videos
The ability for animated explainer videos to disseminate information makes them prime educational purposes. We'll use them to help you illustrate topics and ideas that are widely impactful. Additionally, providing educational content about your line of work helps build credibility and trust for your audience.
Training Explainer Videos
These videos take education a step further by training your audience about a specific task. This has the potential to give consumers an insight into how your business works. Demonstrating your processes reveals to your audience that your business is successful and has nothing to hide.
Animated explainer video services are a powerful tool for your marketing strategy. With video content, you're able to create an exciting and vibrant image of your business. Animations and other visual stimuli draw in consumers and allow your experts' voices to be heard. These voices then become synonymous with your brand.
Demonstrating how your products and services work gives potential customers a clear picture of what they're getting when they choose you. This offers reassurance and security, especially when your brand is considered alongside competitors that aren't as open. Trust almost always equates to consumers becoming loyal customers.
Why You Should Choose Us?
Choosing Goodman Lantern gives you access to a host of content creation services, with animated explainer video services being just one of them. We provide services for your business, including content writing, research, marketing, and editing. And that's just the tip of the iceberg.
Our content is bespoke and produced by an adaptable team of experts. As such, we'll be able to create content that perfectly suits your business, its products and services and its audience. With us, you'll have input at every stage of the content creation process to ensure this.
It only takes a glance at our portfolio to realise the breadth of content types we offer. Goodman Lantern will produce it to a high standard, be it blogs, articles, social media posts, or podcasting.
Our content writing process is efficient and streamlined, meaning we always deliver on time. Take your business forward with a content plan from Goodman Lantern.
Software as a service businesses primarily use cloud-based services to connect with their customers. As a result, the content they need is based solely on digital spaces. This is an area that Goodman Lantern has particular expertise in. We'll help emphasise the convenience of your services.
With most of the software services being subscription-based, it is imperative that your content is successful in drawing in new customers. With Goodman Lantern, you'll guarantee that your content achieves a high conversion rate from potential customers to customers.
There are many businesses within the telecoms industry, all of them requiring content to make themselves stand out. On top of this, it is an industry that is constantly developing and evolving. Due to these factors, quality marketing content is extremely valuable for telecom businesses.
A robust content strategy from Goodman Lantern, executed to our high standard, is how we help telecom businesses be a cut above the rest. Our services include SEO techniques, accessible language and creative content to target your chosen audience.
The Goodman Lantern team is acutely aware of the many applications of virtual and augmented reality. Whether you're an up and coming business or one that has been in the industry for years, our content can help you.
When you choose us, you'll be getting content that will help you build a loyal customer base, as well as material that builds your brand. We can also provide you with content to appeal to potential business connections. This can help obtain funding and network with useful contacts, which can allow augmented reality projects to get off the ground.
Our Clients Love Working With Us Because We Believe in Collaboration
At Goodman Lantern we're all about building long-term, successful relationships with our clients. We take the time to get to know their business AND the people behind the brand. In true collaborative spirit, we do everything we can to tell your story and help your business grow.
"Goodman Lantern delivered everything that I asked and they committed to. They were also great communicators during all parts of the process."
"Whenever we've provided feedback or suggestions they have always been receptive and open to making changes."
Head of Content, A Small World
"Outsourcing is fraught with dangers but somehow Goodman Lantern makes it so seamless. It's not just the final delivery that is impressive but their constant feedback and re-framing of the brief, which is where the real value add and efficiency is."
Animated Explainer Video Agency FAQs
What should my video production process look like?
Like all content creation, video production should start with brainstorming and discussion. Once you have a clear vision of what you want the video to include, you can think about the techniques and styles that will best achieve this. 
The next step is to research and prepare necessary materials, such as the narration script and recording equipment. You may find there will have to be multiple departments working on video content within your business, which is why it is often easier to outsource the process to an all-inclusive agency.
Where is the best place to put video content?
The most obvious places include your business's social media pages or website. There are also many video hosting platforms, like YouTube, which allow for easy distribution. Some of these options may prove more effective places for your content than others, but it's worth exploring them all.
How much does creating an animated explainer video cost?
Costs will vary depending on several factors. Namely, the length of the video, the number of animations within it, the number of people working on it, and the country of production.
What makes a good explainer video?
The name of the game when it comes to explainer videos is short and direct. Getting the point across clearly and in as short a time as possible is the most effective strategy. This helps grab the viewer's attention and increase the likelihood that they continue to explore your content. A call to action is essential for the most effective and marketable explainer videos.
How long should an animated explainer video be?
Aim for around 1-2 minutes. The shorter, the better.
Goodman Lantern masters content creation of all kinds, and we're excited to work with you! Our award-winning services will help you expand and grow your business. Whether you want to strengthen your brand, expand your customer base, increase your online presence or all of the above, we're happy to help. Schedule a call with us to learn more.
We've helped develop the voice behind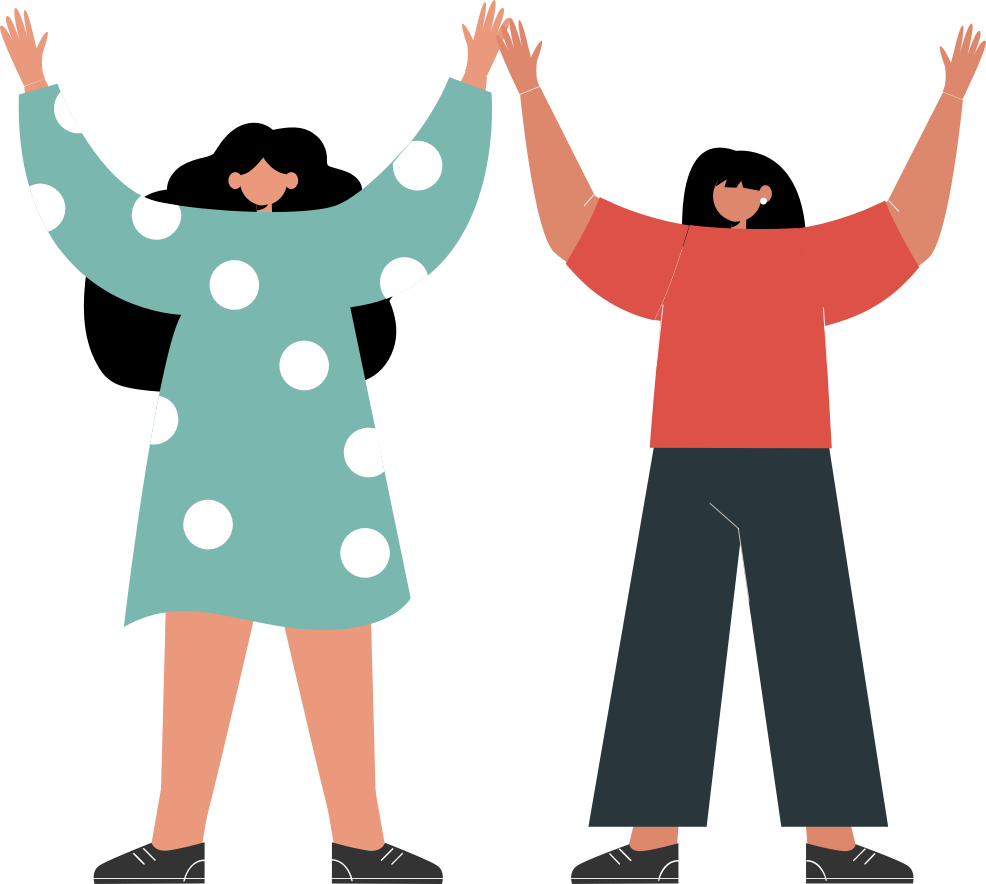 At our core, we're a content marketing agency. But we have a bigger 'why' that supports what we do.
By choosing Goodman Lantern as your content creation partner, you're making a pretty big impact too. You're helping us to act with integrity by providing remote work opportunities to women, many of whom are the breadwinners of their families.
Want to have a bigger impact? Get in touch with us at [email protected] or learn more.