Originally published March 31, 2022 , updated on January 23, 2023
Published Date: The date when the blog went live on GL website. Updated Date: The latest date when the GL Content team updated this blog.
Video production services have become a highly sought-after part of inbound marketing strategies. Since quality video production is costly, it's important that it's done right and distributed effectively. After all, going through a full-on production process is only useful if the video is seen. So, when it comes to video marketing, you want engagement, and you want it from the right people.
Video SEO Services Brings Organic Traffic to Your Site
Videos are popular because they're widely accessible and, quite frankly, fun to watch. In fact, it's estimated they currently make up over
82%
of online consumer traffic. 
So, we know that video marketing works. But bear in mind that platforms like Youtube, TikTok, Facebook and Instagram have hundreds of thousands of videos a user can sift through, making competition for viewers pretty steep.
SEO Video Services Have Three Main Purposes
It gets your video seen by ranking at the top of its relevant channel.
It draws in an audience that is most likely to buy your product or invest in your service.
It encourages your audience to take action. I.e., make a comment, visit your website, and actually buy the product you're trying to sell.
Remember that relevant content causes engagement, and an audience is engaged by something relevant to them. Relevant content is content that meets consumers' needs. 
Good SEO implementation ensures your content meets these consumer needs by accurately targeting the most relevant users online.
SEO videos deliver real results in increased sales, engagement, and traffic. These results are measured by their level of traction, most notably, organic traction.
Organic traction shows that people want your product. It's different to paid traction – since it's earned. High rates of organic traction are proof that your SEO strategies are working. It means your content is finding people who are interested in what you sell, increasing the likelihood of sales. 
Organic traffic is preferable because it means that the people interested in your product can actually find it on the web. Ultimately, it guarantees that your content is reaching the right audience. Our team uses SEO marketing services to streamline this process for you.
Why Optimising Your Videos Is Essential
Let's reiterate that video production is timely and costly. It makes sense that it's optimised to ensure a timely return on investment.

A good video engages the audience, develops brand awareness, and builds brand trust. But there's so much more to it
When designed strategically, videos are optimised from every single angle. Optimising your video ensures that each of its parts has been strategised effectively from its copy to its distribution. 
Its goal is to not only engage and attract the right audience – but to lead that audience to the right place, encouraging them to subscribe to your channel, make a purchase, or complete the action you've been promoting.
SEO not only ensures your product is discoverable but that it's visible too. The video also needs to be adapted to the latest Google settings and incorporate all the right keywords to be ranked highly on the web.
At Goodman Lantern, we optimise your marketing videos so that they're favoured by the relevant channel or social media platform, boosting their rank, encouraging visibility and driving traffic to your website.
Being search engine optimised also means that if people search for the service or product you're trying to sell– they'll find you. 
Once potential buyers find it, they know what action to take and where to take it. For example, a marketing video could encourage viewers to travel to your website's services page. These videos can explain precisely how to get there, and all the appropriate links are easy to follow and find.
Ultimately, SEO video marketing integrates different methods to make the process of finding your product virtually effortless. Not only will users find your product with ease, but they are more likely to journey to your website and actually buy your product as well. 
The secret is to make this process clear and easy for the viewer, all the while keeping them engaged and interested.
Our SEO video production process begins with an analysis. We do thorough research on your brand and its related markets. We then use these insights to inform the overall marketing and video production strategy.
Next, we take an in-depth look at how to reach the right audience. Our team uses data analysis tools to get real-time, relevant data that is accurate and sure to drive results.
Our inbound marketing consultants use this information to draw up a solid strategy and marketing plan.
We make sure to optimise your video so that it flows smoothly through Google's search engine.
a. Keyword Research
Our researchers include the latest and most appropriate keywords in the content's transcript, text, tags and titles.
b. Optimise Video Thumbnails
The thumbnail uses an image to showcase what your video is like. Our talented designers create or select a highly appealing thumbnail that is guaranteed to draw in your desired audience.
c. Optimise Your Video's Titles
These need to be captivating, engaging, and of course, SEO informed by the latest industry-specific keywords.
d. Optimise Your Video's Title
Our writers adapt the video title to entice and attract new viewers. It will be SEO and keyword informed as well.
e. Optimise Your Description
The description of your video needs to be specific. Catchy, clear, and, of course – including the latest keywords to ensure your video's visibility.
f. Optimise Your Tags
Video tags inform viewers of what your video is about. They help streamline your content to get it to its relevant audience. 
Our expert team can choose all the right tags to optimise your video for you, selecting ones that make your video discoverable and encourage customer interest.
We'll implement the SEO video marketing strategy to produce and distribute your content effectively as part of our inbound marketing services.
Our team uses the latest analytics tools to track results and generate helpful feedback.
These include motion graphics or designs that move. They explain an idea or a story about your brand. Our designers and software developers create an animation video that perfectly captures your brand message and meets your marketing aims.
These short videos educate viewers on your business. We produce engaging and easy to follow videos that explain your business story or how your services and products work.
Video testimonials are great for building company trust. A happy client speaks about the experience of working with your brand, which makes your business seem authentic and trustworthy. Our team will oversee the entire planning and production process for you.
Video blogs function like text blogs, except that they're dynamic, visual, and even more engaging. We create video blogs that tell a thought-provoking and captivating story that keeps viewers coming back for more.
These are marketing videos used for your social channels. We specialise in SEO video production for every type of digital platform.
Corporate video target audiences differ from social video audiences. At Goodman Lantern, our team can design and produce corporate videos for your business – adapted to be distributed internally or externally.
Whiteboard Video Production
With the rise of online learning, whiteboard video production has become a preferred and engaging way to explain concepts to an audience. We write and record the voiceover, accompanied by beautifully "hand-drawn" style graphic animations that clearly demonstrates a concept or idea.
Why Should You Choose Us?
Since we have a marketing, research, and branding background, we are experts in carving out content that aligns with your business goals and needs. Our collaborative approach ensures we bring together various perspectives. 
Our team merges strategy, research and data analysis with creativity. This is how our content stays fresh and innovative. It's then distributed based on data-driven research.
When it comes to budget, we adapt the project and its costs to suit your business's needs. You'll also have a direct line to the Goodman Lantern project manager so that you stay updated and involved.
As an inbound marketing company, Goodman Lantern aims to tell your story in a way that's sure to bring in leads. All our projects are implemented by masters in strategy, successfully targeting customers who make it to the end of the sales funnel every time.
Goodman Lantern aims to produce high-quality content that engages your audience, expands your reach, and grows your business. 
We have a diverse team available to jump on board and start your project today. With experts in software, design, writing, and marketing, the entire SEO video can be crafted and managed internally, ensuring the final product comes together smoothly, meeting all your business's touchpoints and targets.
When it comes to subscription services, your marketing focus is on targeting and maintaining long-term clients. With this in mind, our expert team uses video SEO services to connect to your audience with the content they crave.
Since subscription services can be difficult to understand, we deliver your brand messages to your target audience in an exciting and easy-to-understand way, keeping your content as streamlined as your services.
In a saturated market, you'll need content that keeps your business and its content ahead of the game. At Goodman Lantern, we create vivid stories that draw in viewers and capture their imaginations.
Our SEO video services then streamline these stories through Youtube and Google's search engines. This ensures your telecommunications services are seen by all the right people, getting the credit and interest they deserve.
What better way to advertise your services than through visual, emotive, and dynamic content? Our expert team uses video SEO services to showcase all the benefits your state-of-the-art software has to offer.
Our Clients Love Working With Us Because We Believe in Collaboration
At Goodman Lantern we're all about building long-term, successful relationships with our clients. We take the time to get to know their business AND the people behind the brand. In true collaborative spirit, we do everything we can to tell your story and help your business grow.
"They have allowed us to super-charge our business development and content function in an efficient and successful manner."
Operations Manager, Caselton Clark
"Their project management system blew me away."
Managing Director, RCR Investments
"Goodman Lantern has an unparalleled level of skill and talent, coupled with a keen understanding of implementation."
Frequently Asked Questions
Video SEO Services FAQs FAQs
What are organic views, and why would your business want them?
Organic views are views created through SEO strategies only. This means that they are not paid for. You want organic views and traffic because it means that the customers have found you. This usually means they're looking for precisely what you have to offer and are more likely to make a sale.
How do videos with SEO services bring traffic to your site?
SEO services use keywords in the video's transcript, titles, descriptions, and tags. These keywords ensure your video is ranked at the top of its channel's search engine. 
It also provides brand visibility, streamlining your content to the right people who are more likely to follow the links to your website and make a purchase.
Do you create Youtube videos as well?
We offer SEO video services for Youtube too.
Does Youtube SEO work differently from other SEO marketing forms?
Yes. Each channel and platform works differently, but we can adapt the content and the video for the platform and channel that suits it best.
How often do SEO trends change?
SEO trends change according to the latest news, topics, and themes. They're based on what people are searching, how many are searching for it, and whether there's competition online for that specific keyword.
Also, Google and other platforms are updated regularly. So, the settings of each video will need to be adapted to those current platform's settings whilst incorporating the best keywords and latest industry trends.
Do you provide specific services, or do we have to book an entire package?
We tailor the entire package to suit your needs as part of our inbound marketing services. Alternatively, we can design an all-inclusive SEO video package deal, from scriptwriting, design, production to research, analytics, and even management.
Are you looking to level up your marketing campaign with SEO video services? At Goodman Lantern, we create content that's sure to captivate your target audience and keep them engaged. Book a discovery call, and let's get in touch. We'll optimise your marketing videos to help expand your audience, up your conversion rates, and grow your business prospects.
We've helped develop the voice behind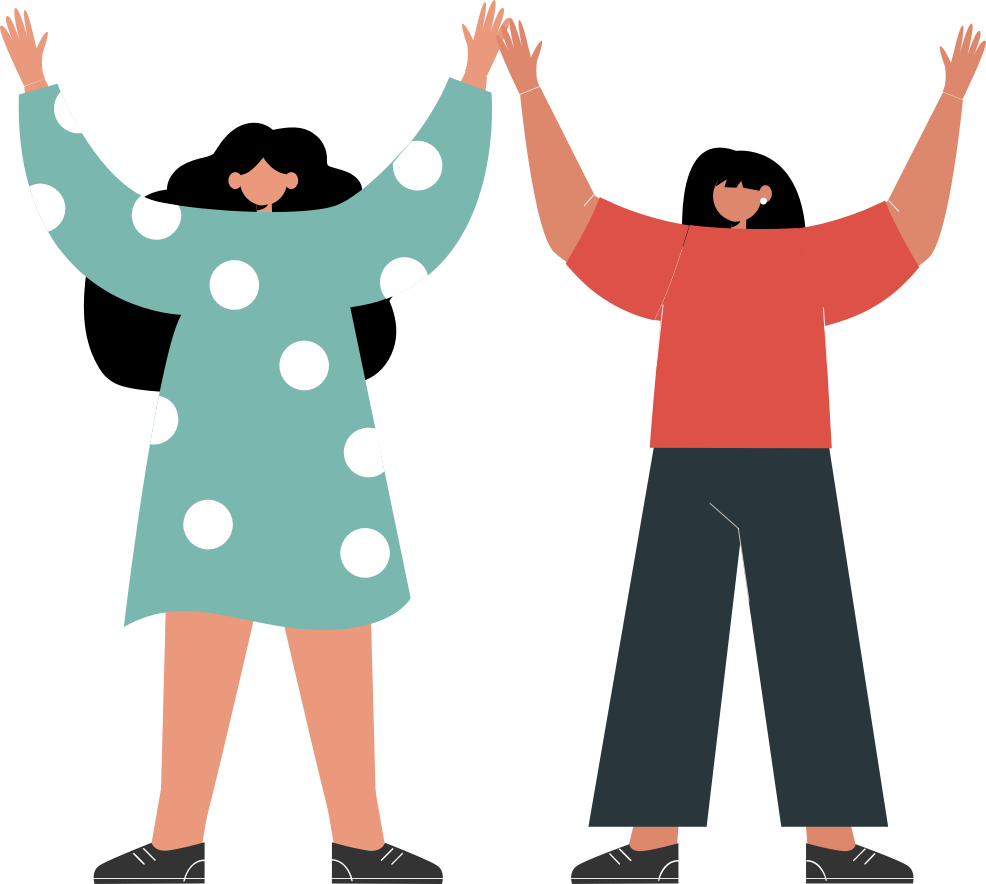 At our core, we're a content marketing agency. But we have a bigger 'why' that supports what we do.
By choosing Goodman Lantern as your content creation partner, you're making a pretty big impact too. You're helping us to act with integrity by providing remote work opportunities to women, many of whom are the breadwinners of their families.
Want to have a bigger impact? Get in touch with us at [email protected] or learn more.