Advertise Your Business on the
Right Channel
Every social media platform has its personality, per se. Think about the tone and style of Facebook in comparison to Pinterest and even Quora. Why would a company streamline its content through one platform and not the other?
That's because each social media platform offers different functionalities. And these functionalities and formats influence who spends time on that platform and why.
Let's bring this home by investigating the use of LinkedIn – and the kind of content that gets fed on to this platform.
Most business owners understand that LinkedIn is used to drive thought leadership. They might even notice that LinkedIn often users long-form written pieces, almost most of the time. You'll rarely see a product or service directly offered on LinkedIn.
Instead, the platform is used to educate clients about the brand. The content aims to build trust and provide a means of accessibility from yet another corner of the internet.
Now, let's look at Instagram and Twitter. Both serve similar purposes – to grow and inform an audience. They also drive engagement and traction by telling stories and starting meaningful conversations.
Still, any social media user will see that their formats are entirely different. Thus, they require different content distribution methods. Yes, their tone must be catchy, quick, and concise. But their target audience, their algorithms and even their formats are different.
The problem is that many in-house marketing teams think they can get away with copying and pasting the same content throughout their different platforms.
Social media platforms need to be used together to reiterate and guide a brand story. Internet marketing strategy consultants will warm an audience up to an idea before even offering a purchase or a sale.
That's how you'll tell the difference between a company using an expert team and a company that's cutting corners. Is low-quality content being pumped out consistently – and repeated across social media channels?
Or is the content distributed strategically and thoughtfully, warming up and engaging different audiences in different ways, ultimately working together to drive a common goal: traction to a website, shares and engagement or general brand message distribution.
Digital marketing strategy services can be vital in getting your content fed to the proper channels and your consumers to the right place. But consumers want to be guided, enticed, attracted – not forced.
That's the beauty of thoughtful design and content strategy. When you see it, you won't even know you're seeing it. You'll be following a thought-provoking story and will find yourself on the company's landing page without a second thought.
That's an interest-driven content strategy. In other words, it's content that works.
Social Media Strategies That Keep Your Audience Engaged
Content strategy services can work as inbound and outbound marketing strategies. They work to attract, engage, and delight your audience as an inbound strategy.
Outbound marketing strategies include paid advertising, which targets your desired audience. However, paid promotions need to be streamlined and fitted into a brand campaign or storyline – otherwise, they risk seeming invasive, which is off-putting to the general social media scroller.
Engagement is a hot topic and is repeated throughout digital media articles. But what is it really – other than a goal you want your content to achieve?
Engagement means interest. It means people are interacting with your brand and its content. It's the difference between your social media post being liked by the five active social media users within your company and genuine interest and traction.
And by that, we mean organic leads we've pulled through thought-provoking storylines, trending hashtags, sponsored ads targeted to the right audience, and lastly, getting to the right audience at the right time.
That's the thing about social media. It is incredibly customisable.
There's almost no excuse not to succeed at a social media strategy. You've got tons of data at your disposal to work with.
You can (ethically) see where your web traffic is coming from. You can target campaigns to reach audiences according to their locations – taking into account their time zones and trends for that specific age group and area.
You can even segment campaigns according to the industry you're targeting. And you can collect that data and use it to better your marketing plan, campaigns, services or products.
So, with that being said, engagement is the process of making the tech landscape more human than ever. But, it's backed by the benefits of AI and software, then integrated by a creative team that are experts in strategy.
Your target audience will have your brand message reiterated from all angles. After all, it takes a user at least five times to see a brand to remember and notice their message. So our process offers nudges.
Our internet marketing strategy consultants use catchy copy and enticing visual designs – and of course, we ensure the tone and style are catered to the social media platform and the target audience.
Once the audience is engaged, we deliver a call to action. We ask them to add their input. We ask them to comment. We invite them to have their say. We want them to have the power at the end of the day.
And once they're persuaded, they choose whether or not they follow through with your CTA – i.e., go to your website, comment, subscribe and so forth.
Engagement can't be faked. And when it is (in the form of bought likes and follows), you do your business a disservice by flopping around with the algorithm altogether.
Instead, you'd want steady, slow, organic growth that brings in qualified leads interested in your brand and what you have to offer. This is preferable to a group of bots that'll have your content sinking into cyberspace without any relevance or a return of investment.
Engagement results from trust and consumers who trust your brand will follow through. At Goodman Lantern, this is what we aim for.
The Benefits of Hiring a Social Media Consultant
Let's dive further into the benefits of using a digital marketing strategy agency. An expert knows exactly what to do. A social media consultant will add value to your business.
A recent Social Trends Report showed that social media use could be highly beneficial for your brand.
Many unsuspecting companies jumped into the conversation too quickly and hastily when it came to opening this conversation. This ultimately lowered their chances of success when engaging with their target audience.
Smarter brands and companies with social media consultants had the opportunity to listen and win with creative, original content that's topical and creates meaningful conversation. But how do you do this?
At Goodman Lantern, we have a team of professional marketers, writers, and media experts who know how to craft content that appeals to your target audience perfectly.
Good content strategy services will create a campaign that will help grow your company's following by creating posts, videos, and general content tailored to your business needs suited to the platform being used.
We create social media content that is most relevant to your target audience with original content that's strategically distributed. Our story-telling approach is bound to generate qualified leads.
Social media creates a humanised voice for your business or industry when executed well. It takes complex jargon and simplifies it for the masses.
End to end marketing services provides a well-thought-out content plan which will help generate leads traffic followers and improve your brand's overall reputation.
On top of that. Did you know that 54% of social media browsers will use social media to research companies? So, it's beneficial to educate your customers instead of focusing on selling to them.
A great social media consultant will help educate your followers and create posts that allow customers to understand why they need your product and how they can get it.
Our Process
Digital marketing strategy services boost brand visibility, grow your audience and guarantee a return of investment by getting the right content through the proper channels to all the right people.
At Goodman Lantern, we do this through a tried and tested method that works.
Fact-Finding Meeting
As part of our content planning services, our social media consultants put together a meeting to ensure that the facts we use in our digital strategy are accurate and cross-checked.
We ensure we understand exactly what your brand wants to convey, your key points and target message, and your targets and touchpoints.
We then thoroughly analyse your current social media platforms and digital strategy and compare them to your competitors. We can rank your performance according to theirs – and see where we can improve.
Our team will also research your target market's current trends and behaviours. That way, we'll know which content channels to use, when, and what to post. This will ensure a social media strategy that works alongside a quick return on investment.
Creating a Strategy
Next, our social media consultants create a content strategy. We usually fit this into a quarterly plan – updating it as needed based on our live collection of data feedback loops.
The content strategy services incorporate what to post, which channel to publish it through, and when to post it exactly. We'll even segment different content to reach different audiences, ensuring that the users who engage with your content relate and connect to it.
Of course, we'll ensure the content follows a guided storyline and that all the content channels help back one another to bring the user to your website, promoting traction and driving subscriptions and sales.
Client Workshop
Before we execute the strategy, we'll perform a client workshop. We'll present our research findings and our solutions-based approach to your and your team. As always, we keep it down to earth and digestible.
However, we value your input and want to incorporate your changes and what you see fit into the overall content plan to ensure your and your consumers' satisfaction.
If you've hired us to set up your initial strategy and wish to take over the process from there, we'll guide your team on the best way to do this.
If part of the content strategy involves creating new communication streams, we'll train your team on how to use these properly to ensure optimal user experience and customer service.
Social Suggestions Report
Once we've presented our strategy to your team, we'll incorporate your suggestions and input into the broader digital campaign.
We'll continuously collect data and track your social media platform's performance. Then we draft these up onto easy-to-read reports that could inform your overall marketing campaign and product popularity and trends.
We can even inform your team on where users are getting stuck in the sales funnel and provide suggestions on fixing this.
Once we have your management's approval, we'll adapt these changes into your quarterly content marketing plan.
Why Should You Choose Us?
Our diverse and multiskilled team are experts in content creation. Not just that, but we're thorough and accurate in our research.
Our marketing strategists adapt this research into campaigns that work. These are then backed by a state of the art copy crafted by our native English speakers who are based worldwide.
We've also got professional editors and proofreaders who ensure that the content we produce meets your and your client's expectations.
Our digital and design team can incorporate stunning visuals to portray your brand and campaign message successfully.
Ultimately, we work synergistically as a team to provide you with a holistic perspective that makes your digital marketing set-up and management a breeze.
Our Clients Love Working With Us Because We Believe in Collaboration
At Goodman Lantern we're all about building long-term, successful relationships with our clients. We take the time to get to know their business AND the people behind the brand. In true collaborative spirit, we do everything we can to tell your story and help your business grow.
"Their responsiveness to feedback, ability to quickly learn about new industries, and commitment to quality contribute to a collaboration that will continue into the foreseeable future"
"The team has been a pleasure to work with. Content is delivered on time, on-spec, and whenever we've provided feedback or suggestions, they have always been receptive and open to make changes with a quick turnaround."
"What truly stands out about them (Goodman Lantern) is their seamless project management and content delivery, combined with a wildly diversified pool of experts. No matter what you need content for, if you want it written by native speakers, about complex topics, and delivered on time, Goodman Lantern is your best bet."
Social Media Consulting Services FAQs
What's a social media consultant's role?
A social media consultant will measure the different platform metrics and be able to analyse the results to ensure actionable insights for the business.
It is good for businesses to hire social media consultants to reap all the benefits, as consultants have developed the necessary skills to best market your brand.
What are the duties of a social media consultant?
Social media consultants are usually third-party businesses or individuals specialising in developing and implementing social media strategies and problem-solving solutions.
A good social media consultant will help identify areas for improvement, offer a plan for success, and help you reach your goals for the company.
What is a social media consultant?
A social media consultant is an individual or agency who will work with clients to optimise and grow their social media presence.
Every social media consultant's work will change. It may look different depending on the day, as they assess the trends and insights based on the responses on the social media platforms.
Why use social media consulting services?
A great social media consultant will work with you to optimise your company's social media presence. They are strategic experts that will help your company and clients identify areas for improvement and help implement a content strategy plan to drive marketing success.
What is the purpose of a marketing consultant?
A marketing consultant is an outside advisor who works with different companies to create and implement marketing strategies.
A consultant will help create a detailed marketing plan that will determine the company's marketing message while identifying appropriate marketing techniques to convey the message.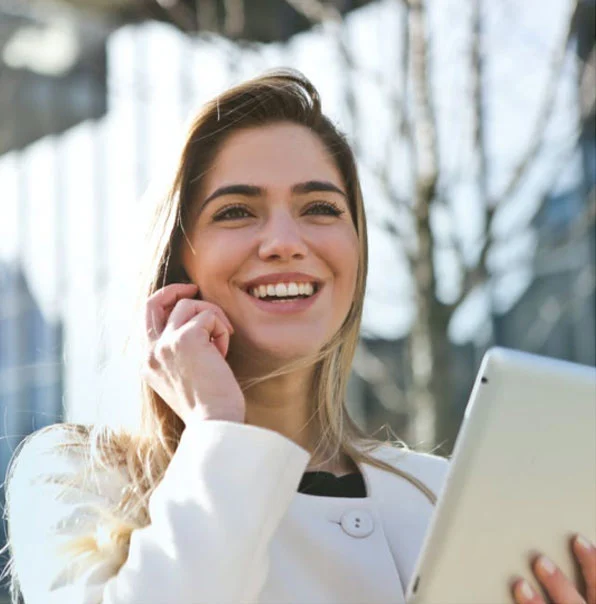 Get in Touch
Whether you'd like to boost your brand awareness, generate more leads, or start building a community of loyal customers, we're here to help. Book a discovery call or send us an email, and we'll arrange a meeting at your convenience to discuss the future of your business.
We've helped develop the voice behind
Hundreds of Businesses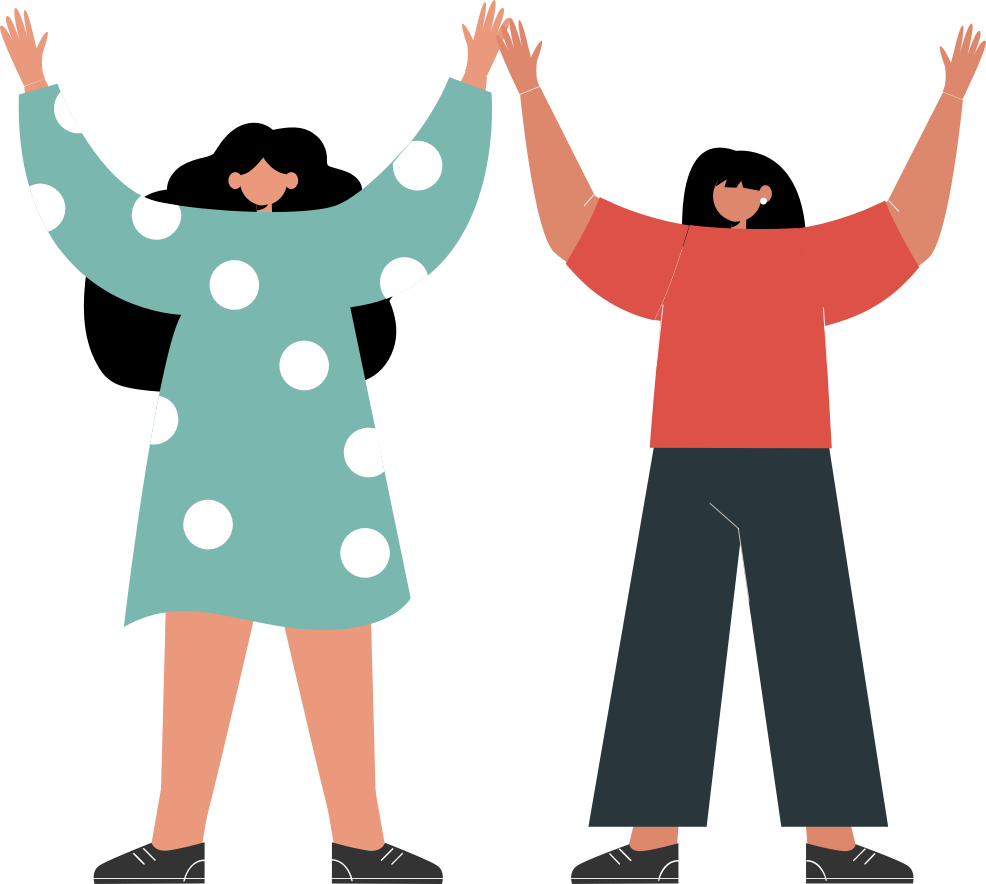 At our core, we're a content marketing agency. But we have a bigger 'why' that supports what we do.
By choosing Goodman Lantern as your content creation partner, you're making a pretty big impact too. You're helping us to act with integrity by providing remote work opportunities to women, many of whom are the breadwinners of their families.
Want to have a bigger impact? Get in touch with us atimpact@goodmanlantern.com or learn more.