Originally published June 9, 2022 , updated on January 23, 2023
Published Date: The date when the blog went live on GL website. Updated Date: The latest date when the GL Content team updated this blog.
LinkedIn is a digital platform that attracts millions of people each day. As such, there are a host of LinkedIn marketing solutions that can prove hugely beneficial for your business. Read on to find out how your business can utilise LinkedIn marketing services.
Generate Leads With a LinkedIn Marketing Agency
Generating leads can often be synonymous with good cash flow and, as a result, a business's financial wellbeing. Using a LinkedIn marketing agency will help your business reach the potential customers who are most likely to be interested in your products and services.
Moreover, when you use a LinkedIn lead generation agency, you'll be guaranteed you aren't wasting marketing material on leads that won't stick.
An expert marketing agency will utilise LinkedIn to its fullest to categorise the most potentially successful leads for you. This way, they will help your content achieve a conversion rate from leads to loyal customers.
With LinkedIn, you can present your business through a social media profile. This allows you to interact with consumers in a friendly and more informal way. A LinkedIn content marketing agency will build on this, coordinating your more comprehensive content to make it as accessible as possible from LinkedIn.
Content – Be it as a host for your content, an advertising platform or a way to grow your brand, LinkedIn is a flexible marketing tool. This is mainly because LinkedIn offers many different ways for businesses to interact with site users as a form of social media.
Another strength of LinkedIn is that, by its nature, it attracts working professionals. Straight off the bat, this can help to inform your content strategy.
Individual experts from your business can act as contact points for potential customers. This helps build trust and reputability in your business, leading to excellent lead retention.
Our LinkedIn Marketing Process
Goodman Lantern specialises in creating compelling content strategies that create a broad scope of quality content. We recognise the power of LinkedIn as a marketing mechanism, which is why we're capable of using it to market your brand effectively.
With social media such as LinkedIn, how your content is delivered, along with your business's online presence, is just as important as the content itself. That's why our LinkedIn marketing process focuses on generating solid leads.
Our process for delivering LinkedIn marketing solutions is also guided by the same values as our content, with a few notable additions.
Measuring the performance of your digital marketing content is essential as it helps inform adjustments and improvements to your strategy over time. Goodman Lantern provides our clients with this data regularly as part of our adaptable process.
Fortunately, LinkedIn has page analytics built-in to provide you with metrics such as visitors, clicks, comments and shares.
The most effective LinkedIn marketing solutions start with a keen understanding of the business' audience. This is because knowledge of your audience's priorities will reveal the aspects of your products and services that appeal to them the most.
At Goodman Lantern, we establish the nature of your audience early on so we can plan and craft your content accordingly.
We work hand in hand with our clients to understand their content goals thoroughly. Goodman Lantern then develops a comprehensive content strategy, keeping in mind the business, its products, audience, and goals.
Whatever your business and its goals, though, our strategy will help you navigate LinkedIn to market your products
most effectively.
Goodman Lantern consists of a professional team with experience in many forms of content, which can be effective for marketing on LinkedIn. These are blogs, articles, advertisements, social media posts and podcasts.
Our bespoke writing and editing services ensure that all content we create is done to the highest standard. Informative, engaging and concise are just some of the aspects we always aim to include in our content.
Implementation & Monitoring
When your content goes live, we make sure it does so in a way that will best support your business marketing goals. For example, this may influence the time it's uploaded, how it's referenced across your other marketing channels, or the headings and
subheadings used.

From the time of implementation, Goodman Lantern monitors the performance of all the content we provide to check we're fulfilling your wishes.
Paid ads on LinkedIn can frequently be overlooked as a worthwhile option within a business' marketing strategy. However, Goodman Lantern is happy to demonstrate how effective they can be when well executed. Once high-quality content is in place, paid ads help direct consumers towards it and build brand awareness.
Marketing reports give a real-time picture of LinkedIn marketing services' effect on your business. As such, Goodman Lantern provides reports to keep our clients in the loop. It's more than professional courtesy, though.
We use reports to adjust our content strategy where necessary and ensure we're always striving to give our clients the best results we can.
How Goodman Lantern's LinkedIn Marketing Services Work
First things first, we establish your marketing goals and how to best achieve them using LinkedIn. With that, the team at Goodman Lantern will craft a unique content plan for your business. This includes the nature and angle of the content, relevant keywords, and the frequency of deliverables.
The next step is to cast an expert set of eyes over your LinkedIn company page. This is typically the first interaction potential customers will have with your business brand through LinkedIn. As such, we'll take steps to make your image agreeable and your content and products accessible from your page.
An essential aspect of successful LinkedIn marketing services is their ability to drive content engagement. With Goodman Lantern, we stay on top of the current trends in your industry to build relationships with consumers.
Given that LinkedIn attracts a large number of professionals, too, demonstrating your industry knowledge goes a long way to creating trust among your audience.
Goodman Lantern LinkedIn marketing services aim to create a network of content where each piece complements one another. Techniques like embedding links are just one way we make it easy for readers to navigate your marketing content.
Goodman Lantern is a content writing and LinkedIn marketing agency that is among the best in the field. Furthermore, our holistic approach means we're able to target the groups and audiences most likely to be on board with your business.
The Goodman Lantern team consists solely of seasoned experts in content creation. As a result, we're ready to provide all manner of content types for your brand. This allows you to diversify an existing content strategy or create a wholly original one that covers a broad area.
We guarantee that you'll see your content draw in new customers and achieve a high conversion rate when you choose us. You may be able to create phenomenal content packed with information, but it won't have any effect if it isn't easily discoverable.
That's why we also specialise in ascertaining the appropriate marketing channels for your content.
With an increasing number of businesses based solely or primarily online, software services are becoming a great market. Whatever the business is, their goal in this industry is to make their client's life easier.
This audience can be both businesses and individual consumers. With this in mind, it pays to have clear and informative content to illustrate the benefits that SaaS businesses are offering. Goodman Lantern has a lot of experience in helping these businesses stand out from their competitors.
A majority of SaaS companies are user-oriented in their products and marketing. As such, our focus on the target audience is particularly potent for their content strategy.
Examples of telecommunications companies include mobile phones, satellite, cable television and internet providers. However, the complete list is much longer. This is partly due to technological advances and increasing demand for telecommunications.
With cutting edge content distributed along the proper channels, these businesses can become leaders in their field. This is hugely beneficial for generating leads and building brand authority, which are things Goodman Lantern can achieve.
Our content is designed to promote a deep understanding of complex, innovative industries such as telecommunications. Explaining developments in the industry at large transparently will draw potential customers to
your brand.
The list of business types and sub-sectors that can incorporate virtual and augmented reality technology is getting ever longer. Due to the relative newness of this industry, it also sees groundbreaking ideas realised and theories brought to life.
Bespoke content from Goodman Lantern can be a significant asset for these companies, as it allows them to bring in more customers than ever before. What is more, our marketing strategies are comprehensive enough to account for the rapid developments within the industry.
Armed with the team of expert writers, editors and researchers at Goodman Lantern, you'll be able to engage with a variety of markets. Some of these examples include retail, medicine, gaming and many more.
Our Clients Love Working With Us Because We Believe in Collaboration
At Goodman Lantern we're all about building long-term, successful relationships with our clients. We take the time to get to know their business AND the people behind the brand. In true collaborative spirit, we do everything we can to tell your story and help your business grow.
"Goodman Lantern has an unparalleled level of skill and talent, coupled with a keen understanding of implementation."
"Whenever we've provided feedback or suggestions, they have always been receptive and open to making changes."
Head of Content, A Small World
"We are delighted with our collaboration with Goodman Lantern because in addition to always delivering the content on time, they have also been extremely responsive to all our requests. Moreover, it was a real pleasure to work with a team that is both very professional and fundamentally human."
Marketing Marketing, AutoStore
LinkedIn Marketing Services FAQs
What Should I Include in My Business Profile?
You should include as much information about your business and what it can offer consumers as possible. That being said, you should prioritise the information most relevant to your audience first. Achievements and milestones are great additions to demonstrate your expertise.
What Is Sponsored Content?
LinkedIn allows you to create advertising campaigns, complete with various ad formats. This is known as 'sponsored content' and will appear on the social feeds of your target audience.
How Does the Bidding System on LinkedIn Work?
Since advertising space on LinkedIn is finite, the site has companies bid for it. Through the Campaign Manager, companies have three options for bids they can make. These include the maximum delivery bid, the target cost bid and manual bidding.
How Much Do LinkedIn Marketing Services Cost?
This will largely depend on how extensive you want your marketing campaign to be, as it will dictate how much you're willing to bid. Outsourcing your LinkedIn marketing solutions also comes at an additional cost.
Content – Overcome your marketing challenges with a content strategy designed specifically for you. With Goodman Lantern, you'll be investing in your business with quality content that generates sales long term.
We've helped develop the voice behind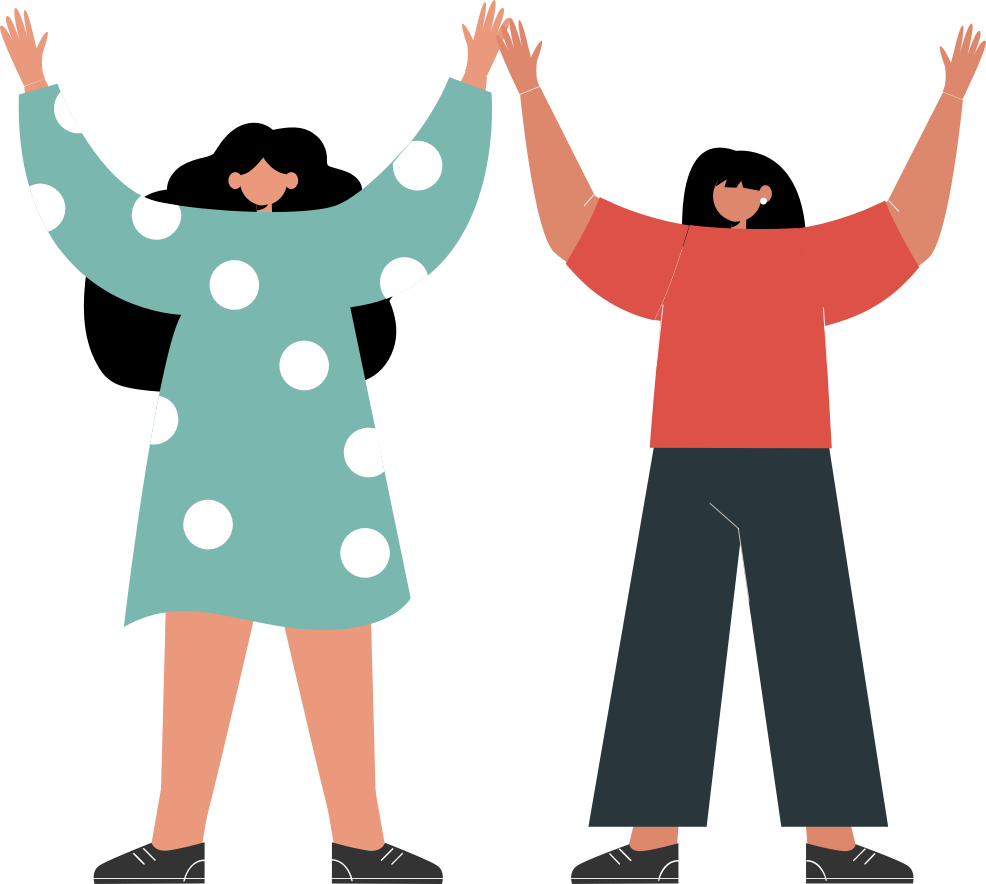 At our core, we're a content marketing agency. But we have a bigger 'why' that supports what we do.
By choosing Goodman Lantern as your content creation partner, you're making a pretty big impact too. You're helping us to act with integrity by providing remote work opportunities to women, many of whom are the breadwinners of their families.
Want to have a bigger impact? Get in touch with us at [email protected] or learn more.