Originally published April 9, 2022 , updated on January 24, 2023
Published Date: The date when the blog went live on GL website. Updated Date: The latest date when the GL Content team updated this blog.
Content Auditing is an essential strategy to improve the quality of your website for customers and search engines. Our content auditing services analyse, organise, and streamline your existing content. We ensure your content plan aligns perfectly with your customer base and business goals. 
A content audit is a systematic assessment and analysis of website content to evaluate its strengths and weaknesses. This helps ensure that your content meets the current needs of your customer base and the latest trends of search engines.
It also is a process of taking inventory and cataloguing content on all your online properties. This includes everything from landing pages to product descriptions to blog posts. The objective is to make it easier to create, update, rewrite, and repurpose content. 

The overarching goal of a digital content audit is to streamline content creation and distribution. It identifies what is working for you and your target audience and what isn't.
Correcting any inconsistencies, errors, or gaps in your content plan directly affects SEO and content performance. Thus, content audits are a crucial tool that can influence a range of content strategy decisions.  
Carrying out a content strategy audit takes considerable time and effort. Professional content audit services can help you assess your content and save you money and resources. So, why not let the professionals do what they do best?
Why your Business needs Content Audit Services?
When we think of content strategy and planning, it is tempting to jump right in and start creating and distributing new content. However, constantly generating original content can be counterproductive because it is time-consuming and resource-intensive. Content auditing offers a more efficient alternative.
Frequent content audits help you revisit past content that can be improved, reused, and repurposed into other formats. This can look like rewriting low-performing content or removing outdated content. It can also involve taking high-performing emailer content and using it in landing pages to raise organic website traffic. 
An SEO content audit also helps you optimise your website to boost page ranking and performance. This can include creating meta descriptions for blog content, updating internal linking, and improving page speeds. This contributes to creating a seamless and positive customer experience.
Benefits of Content Audits
Content audits offer a range of benefits to businesses of all sizes and industries. Digital content audits give you valuable insights into your content that are driven by data and research. It is a process of understanding your content better to realise its full potential. 
Identifying top-performing content pieces shows you the content your audience prefers and interacts with most. Figuring out which topics your customers are most interested in can help you share better-targeted content and improve audience engagement.
Content strategy audits also help demystify page views, bounce rates, and lead generations. These metrics are all indicative of the customer experience of your website. Creating tailored content for each stage in the buyer's journey can nudge customers in the right direction and improve conversion rates and overall ROI.
Thus, content audit services help you make better and more informed decisions to reach your content marketing and business goals quickly and efficiently. From improving SEO results to simplifying content maintenance, content audits are well worth your investment.
Our Content Audit Services Includes
As a content audit agency, we provide a broad menu of content audit services. Our team comprises talented content writers, SEO strategists, and industry experts. They have a knack for evaluating comprehensive content plans and finding the overlooked details and themes that can be revised and improved. 
Goodman Lantern aims to offer the best content audit services in the industry. We have designed a proven digital and SEO content audit method that helps us deliver exceptional results every time.
Analysing content performance reveals invaluable insights into the success of your marketing strategy. We carry out nuanced evaluations of content performance to better understand topics, formats, and channels your target audience likes or dislikes. These insights guide our actions in improving ongoing campaigns and planning future campaigns.
Content marketing is all about creating content relevant to your target audience. Thus, knowing your audience is an invaluable step in content creation. Our content audit services provide detailed and comprehensive audience research. We study everything from the content formats they prefer to the channels and platforms they frequent. This helps us design a content strategy that aligns with their preferences.
As a content audit agency, we specialise in studying and simplifying SEO metrics. As part of our SEO content audit, we track and analyse key performance indicators for your overall website and its online content. Top KPIs include domain authority, on-page optimisation scores, readability, keyword rankings, and organic traffic and conversions.
Demographic analysis involves studying the different categories of customers within your target audience. Most clients we work with offer products and services with multiple applications for many demographics. It is essential to understand the behaviours and characteristics of different customer bases to better cater to each of their needs.
We make our content audit services more effective through competitor analysis. We study your competitors' SEO content and tools and use them to aid our strategies. It informs how to create better content and target it to the right audience. We help you boost your organic website traffic, climb search rankings, and generate high-quality leads.
We take the time to understand your business goals and take stock of your current status quo. After thorough qualitative and quantitative research of your content, we translate our results into a prioritised checklist of marketing tasks. We map out the most direct and efficient path to achieving your goals based on our findings.
How Content Audit Improve the Website Performance
As a content audit services company, one of our most used offerings is content audits for SEO. SEO content audits help narrow down on actionable steps you can take to optimise your website to boost SERP rankings, organic website traffic, and brand visibility. This includes everything from removing duplicate pages to improving page speed scores.
Besides SEO, content quality and information structure help greatly with website performance. Providing accurate and relevant content in a structured, easy to understand manner may sound simple but can do wonders for your users' experience. 
Let Goodman Lantern's content audit services help you create the website your business needs and deserves.
Why Should You Choose Us?
Carrying out thorough and effective content audits take up time and resources. So, why not let the professionals take care of it?
Goodman Lantern is a content audit services company, and we have perfected the art of running successful and efficient content audits.
We have substantial experience and expertise in content audits for SEO and website content audits. Our team is adept at analysing data and extracting valuable and relevant information. We use those insights to improve everything from website navigation to content performance. We find the gaps in your content structure and craft high-quality content to fill them. 
Being a content marketing and content audit agency, we are uniquely positioned to align your content to your larger business goals. Thus, the results of our content audits are not just a few pointers but a holistic plan tailored to your particular business needs. 
Elevate your next campaign with Goodman Lantern's content audit services.
Our content audit services for SaaS companies aim to raise content performance to achieve goals such as better lead generation and higher customer retention. 
We help our clients update their content with every new service or upgrade they roll out. Our B2B content audit services discern areas for improvement in their content strategy to help them make the best impression on their customers.
The Telecom industry values uninterrupted and efficient communication. A digital content audit achieves just that by identifying areas in your content strategy that are not up to speed. 
We analyse your existing content and recommend concrete solutions for your specific issues. By helping your website content reach its full potential, we help you communicate better with your target audience.
AR/VR is a cutting-edge industry with numerous applications for customers and companies alike. Your website is often the first impression you make on prospective users, so it must showcase your competency. 
Our content audit services for AR/VR companies gather essential information from their content and leverage it to improve their website's content structure and online presence.
Our Clients Love Working With Us Because We Believe in Collaboration
At Goodman Lantern we're all about building long-term, successful relationships with our clients. We take the time to get to know their business AND the people behind the brand. In true collaborative spirit, we do everything we can to tell your story and help your business grow.
"Whenever we've provided feedback or suggestions they have always been receptive and open to making changes."
Head of Content, A Small World
"Outsourcing everything to their company has been a big relief."
Business Development Manager, Asian Pharmaceuticals 
"We are delighted with our collaboration with Goodman Lantern because in addition to always delivering the content on time, they have also been extremely responsive to all our requests. Moreover, it was a real pleasure to work with a team that is both very professional and fundamentally human."
Jeremy Rocher (Marketing)
Marketing Manager,
AutoStore
Frequently Asked Questions
Content Audit Services FAQs
What types of companies are your Content Audit services for?
Every business in every industry communicates with its customers, clients, stakeholders, investors, and the general public. They do so through emailers, newsletters, website content, press releases, ads, white papers, eBooks, and many other content pieces. Any business that creates content needs content audit services. 
We carry out effective content audits for a variety of companies. Our clients range from AR/VR startups to legal firms to established consumer goods and services companies, amongst many others.
What are common mistakes in content audits for SEO and digital content?
Content audits are tedious tasks, and without a proper system, it is easy to leave things out. If someone is inexperienced and unfamiliar with best practices in digital and SEO content audits, they might miss some necessary steps. 
A glaring error would be to carry out content audits without keeping business objectives in mind. It is much easier to evaluate whether a content piece is important or not if you know what goal the piece is meant to fulfil. 
Another common mistake is not auditing content formats such as photos, videos, and infographics. Overlooking any content on a website page is a missed opportunity for improved on-page SEO.
What are the characteristics of high-quality content?
High-quality content is readable, engaging, and informative. It includes information that is currently relevant to the customer base. Content also needs to be consistent across platforms in an omnichannel marketing strategy. 
Moreover, simply sharing well-written content is not enough in the digital space. High-quality content needs to be optimised for search engines to reach the right audience. 
Content audit services look out for these standards and improve the quality of your content.
How do you measure the success of a website?
The success of a website can be measured through different metrics. A good website engages and educates users. We gauge visitor engagement by tracking organic search traffic, page views, bounce rates, conversions, and time spent on pages. We also check for impressions, likes, and social media shares.
Other important indicators of a technically sound website are website speed, broken links, and backlinks. As a content audit agency, we evaluate your website on all these metrics and more to give you a clear picture of where to improve.
Can't wait to improve your content strategy? Book a call with us today and learn more about how our Content Audit Services can help you grow your business. Let the experts help you take your brand to the next level. 
We've helped develop the voice behind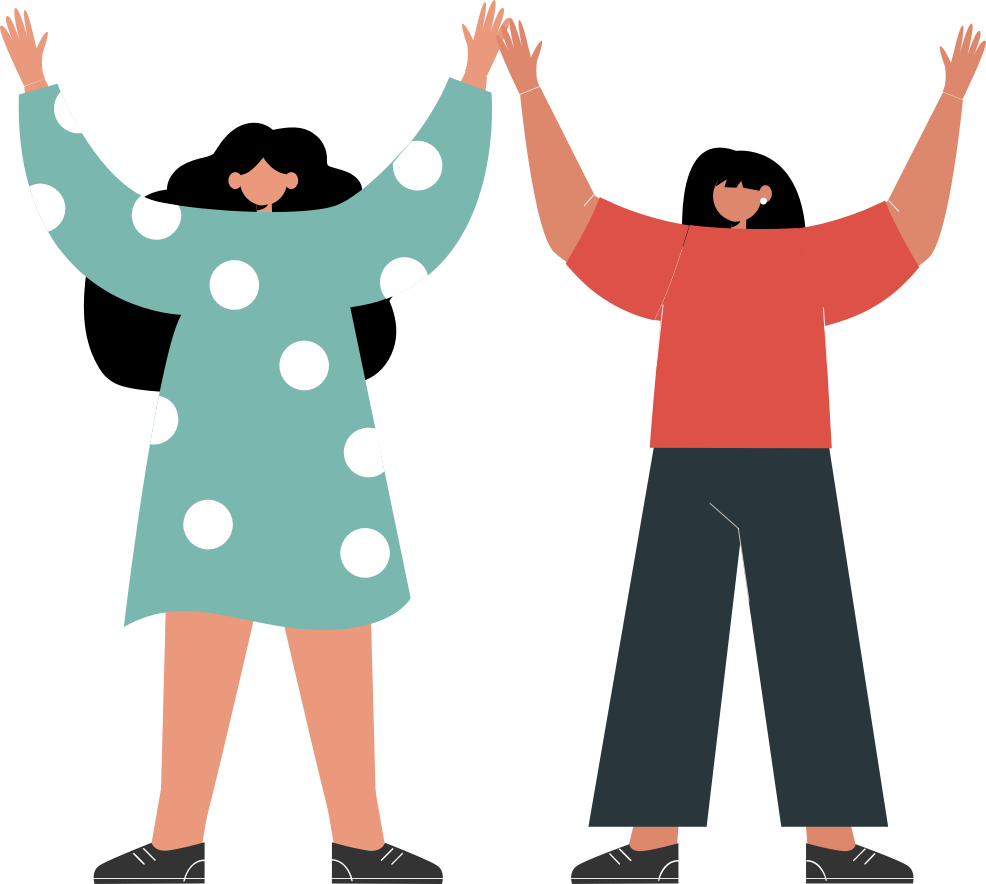 At our core, we're a content marketing agency. But we have a bigger 'why' that supports what we do.
By choosing Goodman Lantern as your content creation partner, you're making a pretty big impact too. You're helping us to act with integrity by providing remote work opportunities to women, many of whom are the breadwinners of their families.
Want to have a bigger impact? Get in touch with us at [email protected] or learn more.