Originally published April 22, 2022 , updated on January 23, 2023
Published Date: The date when the blog went live on GL website. Updated Date: The latest date when the GL Content team updated this blog.
National SEO services are a powerful marketing strategy for any business, utilising search engines to appeal to audiences over a large geographical area. This broad approach sees a focus on the highest national ranking keywords used. This saturation is why national SEO services are essential.
Grow Your Business All Over the Country
Whether you're an established national brand, an e-commerce business, or one that specialises in digital products, effective SEO services on a national scale can be very beneficial. Business growth is one of the main results of employing national search engine optimisation.
Growing your business using national SEO services means using keywords that relate to your business more broadly. Namely, these will be concerning trends and evergreen topics within your industry. In addition, a high density of national keywords in your digital content will help your business' search ranking.
A content strategy that includes national and local SEO services will be a robust source of business growth. It targets an extensive range of potential customers by utilising trends within your products and services, along with the broader industry.
If your brand becomes synonymous with industry search terms, it can then help it rank highly with local consumers. This is because National SEO services drive the number of overall searches your business is a part of. The result is that increased visibility can aid your business' competitiveness locally.
Like most forms of SEO, national SEO services expand the reach of your business. Visibility is a powerful marketing tool to induce growth.
Why Your Business Needs a National SEO Agency
Having a national SEO agency to support your business by growing its reach and image. A well-executed national SEO strategy helps your business compete far and wide through digital search results.
National SEO services are particularly impactful for businesses that either primarily or totally exist online. Nowadays, it's easier than ever before for businesses to tap into their online market. Visibility and accessibility are critical for any business looking to attract consumers to their content.
Once these people have been drawn to your site, national SEO services then see that they are converted to paying customers. This is where the written quality of your content comes into play.
The best national SEO company will provide your business with content that ranks highly on national searches and demonstrates your industry expertise.
With a specialist content creation team at your disposal, your business will have all its assets available.
What Does National SEO Do?
National SEO services are designed to improve your business' ranking within online searches made at a national level. There are a few ways they go about achieving this.
The main element here is keyword research. Effective national SEO services identify the keywords most often associated with your business, its products and services, and the industry as a whole. The result is that your brand is put at the forefront of industry developments, with potential customers actively seeking out your products.
In addition, a well-executed national SEO strategy helps build trust in your audience. Ranking within the top few businesses in your industry implies you possess a level of expertise. This, in turn, is a significant factor in retaining customers over a long period.
Avoiding mention of geographical locations will broaden the appeal of your business, which is the ultimate goal of national SEO.
Our National SEO Solutions Includes
Goodman Lantern likes to be thorough in SEO content creation, and national SEO solutions are no exception. As a result, there are many stages and aspects to our national SEO services.
Our content solutions are tailor-made and bespoke to your business. We can deliver quality SEO solutions with a deep understanding of what you stand for, your products, and your target audience.
Whether you're building an e-commerce business from the ground up or expanding your digital brand to reach a broader audience, our national SEO solutions are equipped to meet your goals.
As mentioned, keywords are essential when it comes to national SEO, and that's why we'll review your strategy regularly. In addition, the nature of an industry can change rapidly, so it pays to keep up to date with the latest trends. Goodman Lantern will audit your SEO to reflect this in your content.
This refers to techniques implemented within your business' web pages that improve its national search visibility. On-page SEO can encompass source code and more tangible visual content. Optimising web content means you'll make strong first impressions on potential customers when they visit your site.
As you may imagine, off-page SEO includes all things that contribute to a business's search engine ranking, not on your website. These may include social media content, guest blogs, backlinks from other sites. As search engines consider all of these factors to varying degrees, we ensure your content ticks all the boxes.
Optimise Google My Business
A Google my Business page can act as a summary of your business, complete with valuable viewer information. We make sure this information, such as contact details and opening times, is as up to date and concise as possible.
This elevates your brand image, which is vital as these pages are typically a customer's first port of call when conducting an online search.
Another factor contributing to search engine ranking is the number of citations featuring your business on other websites.
Having your business appear in as many online locations as possible increases the likelihood of consumers noticing your brand, and as such, building up your citations can be a great source of national SEO.
At Goodman Lantern, we put our accomplished research team to use in establishing the keywords most relevant to your business' national SEO strategy. From there, we plan your content directly around these keywords and phrases. This helps your content rank highly for both specific and broad industry-related searches.
Link building is a valuable form of off-page SEO, which we include as part of the services we offer.
When your content is accessible from prominent third-party websites, your business becomes more closely associated with already trusted brands that consumers frequently visit. On top of this, ease of accessibility equals increased reach.
Often, your audience will influence the use of national versus local SEO. With Goodman Lantern, we use user experience indicators to inform your content going forward.
In this way and many others, our content is made adaptable. The result is that analysing user experience helps your business deliver what your audience wants.
To enable many of the solutions mentioned above, Goodman Lantern produces reports measuring how effective your content is. This is particularly helpful when dealing with national SEO services, as they can take a long time to make an impact.
That being said, national SEO does a lot for a business' marketing, so it's worth knowing just how much you're benefiting.
Why Choose Goodman Lantern for National SEO
By choosing Goodman Lantern, you'll be getting access to low cost, high impact content that will improve your SEO at a national level. This is just one of the possible content strategies we can employ for your business.
The Goodman Lantern team contains specialists in many content formats with experience in myriad industries and sectors.
Overall, we specialise in holistic content. This means when you're partnered with us, we produce content that is in line with your wishes. These encompass tone, audience, format, length and many other aspects in the name of meeting your needs.
Due to our adaptability and willingness to work hand in hand with our clients, Goodman Lantern can deliver on a range of business goals. So whether you want to develop your brand, build out your customer base or increase your sales conversion rates, you'll be getting professional and engaging content.
SaaS businesses of all shapes and sizes make up a large portion of our clientele. As such, it's not surprising that we've become accustomed to providing these businesses with the exact type of content they need to progress and succeed.
We understand that marketing these companies hinges on promoting their services. What they offer customers is often surrounded by technical language, which we make digestible with our content.
Goodman Lantern crafts content that is clear and easy to understand for your business' readers. For SaaS businesses, this is particularly important as consumers need to know what they're getting before they sign up. We also ensure that subscription-based models have a steady flow of loyal customers for the long term.
The telecommunications industry makes an unmistakable contribution to our daily lives, now more than ever.
As a result of its continued growth over the last few decades, telecom companies find themselves within a crowded marketplace where competition is fierce. Goodman Lantern gives these businesses a comprehensive strategy to meet their goals.
Another aspect of the telecoms industry is how innovations are made. The result is that content associated with telecommunications can be tricky to understand.
With our content writing services, this is no longer an issue. Furthermore, when your ideas come across in simple and effective ways, it helps you stand out from the crowd.
With each passing year, the potential applications of virtual and augmented reality are expanding. With Goodman Lantern, you'll have an expansive portfolio of content that gives measurable results.
With a diverse range of potential audiences to boot, getting measurable results from content can help inform future content strategies.
By using virtual and augmented reality software in their services, businesses can use them within their marketing material. This has the benefit of proving their expertise with the software while simultaneously presenting complex information to consumers.
Explaining data trends and current topics are a couple of content examples for augmented reality businesses. These can be extremely valuable for driving traffic.
Our Clients Love Working With Us Because We Believe in Collaboration
At Goodman Lantern we're all about building long-term, successful relationships with our clients. We take the time to get to know their business AND the people behind the brand. In true collaborative spirit, we do everything we can to tell your story and help your business grow.
"Goodman Lantern created best-in-class technological deliverables, strategized impactful avenues for business growth, and delivered compelling tools to pitch the app to investors."
"Goodman Lantern successfully delivered content on time. The feedback and professionalism have been great. They are very effective."
Head of Content, A Small World
"They helped me get on Kickstarter and produce video presentations and outreach videos for our different campaigns. They also did all of our social media work, driving traffic to the Kickstarter campaign and contacting lists of businesses in the pool industry. They helped us run a $45,000 campaign over two months."
National SEO Services FAQs
What Are the Main Components of National SEO?
Primary components include keyword research and optimisation, social media presence, backlinks and content. All of these will influence your business' national search engine ranking.
How Can I Move From Local to National SEO?
To put it simply, you have to broaden your audience focus. Avoid using keywords that relate to nearby locations or geographical areas in general. Instead, make sure you're covering topics that are relevant to your industry as a whole, as well as your business' products and services.
How Can I Move From Local to National SEO?
National SEO services cover more digital ground than local SEO, so the potential costs are greater. Nevertheless, the total cost will scale in line with the length of the project, along with the type and amount of content you need to be produced.
How Do I Conduct Keyword Research for National SEO?
Start by looking at topics and themes that are prevalent within your industry and business. Then, alongside these 'evergreen' keywords, keep an eye on what your competitors' content looks like and what they may be ranking on. Lastly, stay up to date with industry news that consumers will be interested in learning about.
Ready to take your business' customer intake to the next level? We'll not only give you the content to accomplish this, but we'll also help you cultivate a secure customer base and develop your brand image.

With the Goodman Lantern team at your disposal, you'll quickly find you can realise your marketing goals.
We've helped develop the voice behind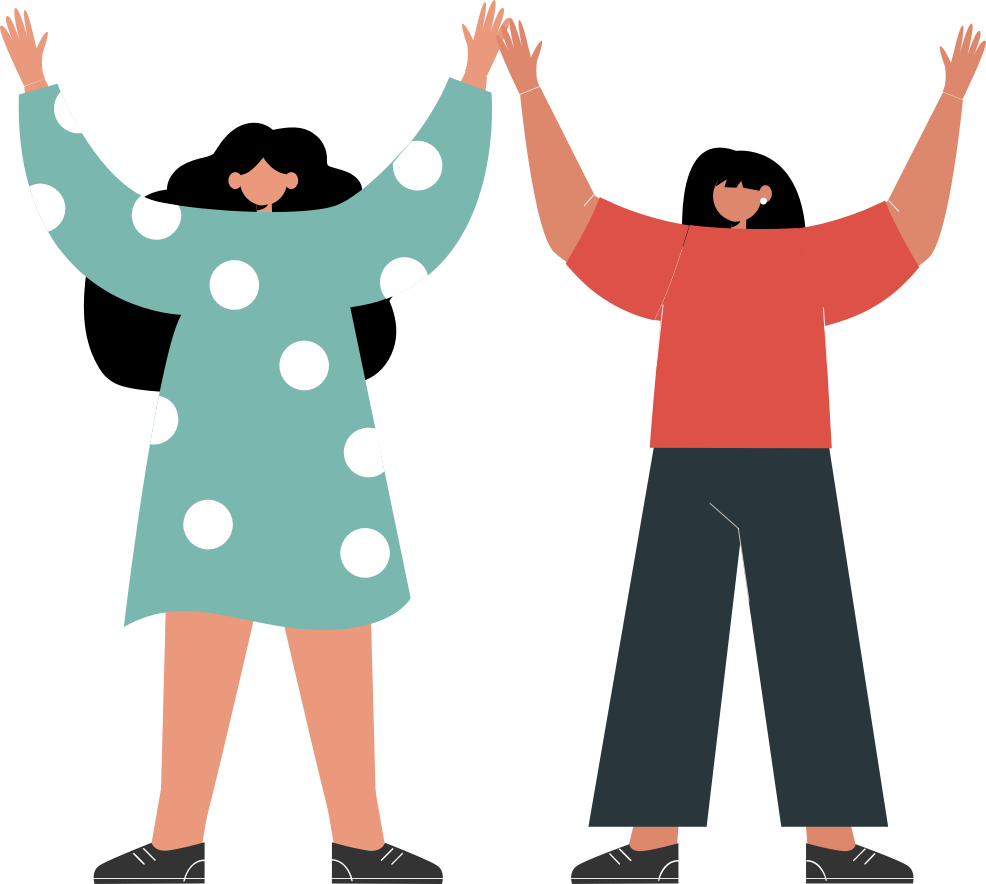 At our core, we're a content marketing agency. But we have a bigger 'why' that supports what we do.
By choosing Goodman Lantern as your content creation partner, you're making a pretty big impact too. You're helping us to act with integrity by providing remote work opportunities to women, many of whom are the breadwinners of their families.
Want to have a bigger impact? Get in touch with us at [email protected] or learn more.