Originally published April 22, 2022 , updated on January 23, 2023
Published Date: The date when the blog went live on GL website. Updated Date: The latest date when the GL Content team updated this blog.
Get clear and valuable insights into your business with our Google Analytics Consulting Services. We help you better understand your website, target audience, and content performance and help you kick it up a notch.
What is Google Analytics Services
Google Analytics (GA) offers a comprehensive set of tools to analyse website data. The platform allows you to measure a range of marketing and advertising metrics that measure the performance of your website or application.
The complexity and range of the applications of Google Analytics are astounding. It also offers integration with other tools such as Google Ads, Search Console, and Data Studio. Understanding the platform, setting it up, and using it to its full potential can take time. That's where Google Analytics Services come in. 
Google Analytics Consulting Services help you get the most out of this versatile resource. From parsing big data to advanced funnel reporting, Google Analytics consultants are trained to make your GA experience easy and fruitful.
As a Google Analytics audit agency, we help businesses align their Google Analytics usage to their business goals. We determine the success of their marketing activities and campaigns and suggest necessary changes. With Google Analytics, we study user traffic, track goals, discover patterns and trends in user engagement and demographics. 
Google Analytics Services are certainly useful for large enterprises with a lot of customer behaviour data. However, it is also beneficial for small to medium-sized retail websites to improve marketing campaigns, drive website traffic, and retain visitors.
Website data contains valuable information that has implications for your content and marketing performance. Google Analytics gathers that data so that you can gain unique insights from it. 
As a platform, Google Analytics is largely free, effective, and user-friendly. It allows you to process and share your data quickly with an easy-to-use interface. It analyses a variety of metrics and customisable dimensions and summarises them in concise reports.
Google Analytics also contains many other tools, such as data visualisation, monitoring, reporting, and predictive analysis. 
Thus, Google Analytics helps you better understand your website and customer base. It is an elegant and efficient one-stop-shop for all things website analytics.
Our Google Analytics Services Include
Google Analytics offers one the most valuable and sophisticated marketing tools in the industry. It gives you tangible data that you can use to grow your business. 
Our Google Analytics Services help you make the most out of your data. We provide an end-to-end service that takes care of all your marketing and website analysis needs.
Google Analytics Account Setup
The Google Analytics hierarchy includes organisations, accounts, properties, and views. These are various levels of organising your online properties to best access and organise your data.  Large businesses can have multiple websites or multiple accounts for different team members, which can get confusing. Our Google Analytics Setup service helps you figure out the ideal structure for your business.
We give you the perfect head start to ensure the smooth functioning of your Google Analytics account.
Google Analytics Audit Services
If you already have a Google Analytics account when you bring us on board, our Google Analytics audit service goes over your existing data analysis. We ensure that your account is set up properly, the data being collected is accurate, and that important website goals are being tracked. 
Diagnosing your website helps us ensure that all aspects of your Google Analytics account are aligned with your digital marketing goals and gain clarity on our next steps.
Google Analytics Consulting Services
Our Google Analytics Consulting Services take the time to understand your business needs and tailor-make a strategy for your goals. We collect data on customer behaviour and website performance. We analyse the right data to mine information that creates impact.

 Our team of Google Analytics consultants and strategists then help you leverage the platform's resources to make data-driven decisions and grow your business.
Google Analytics Migration Services
Google Analytics contains a lot of important business data on website traffic, customer engagement, and marketing metrics. Our team of Google Analytics experts ease your transition to your new website and ensure there is no loss of valuable data. 
We have a tried and tested approach to migrations that ensures that as your website migrates, all of your data continues to be tracked properly and your ability to make data-driven business decisions remains intact.
Google Analytics QA & Reporting
Google Analytics offers a range of metrics to track and are constantly updating their offerings. 
From identifying the values for your custom dashboards to running competitor analysis through benchmarking reports – our Google Analytics consultants carry out QA & Reporting for the metrics that matter to your business and gain timely insights that lead to tangible results.
How Goodman Lantern Help Business with Google Analytics
As a professional Google Analytics consulting company, Goodman Lantern helps you gather and understand your data and transform it into actionable steps. We take the time to understand your business, needs, and goals to create a customised Google Analytics strategy to help you achieve them. 
Google tracks many metrics, such as the number of users, bounce rates, average session durations, sessions by channel, page views, goal completions, and more.
Over time, this results in huge amounts of data and reports. Our Google Analytics experts help you navigate big data and get the right information from it quickly so you can implement it to grow your business. 
Our team also studies your audience segments and helps you increase conversions across demographics. We help you understand your target audience by providing enhanced information on transactions, web page performance, and customer engagement.
Our Google Analytics consulting services are further strengthened with SEO tactics to result in higher page ranking, more organic website traffic, and better lead generation. This adds yet another layer of vigour and competency to our service.
Google Analytics is available to everyone. Our ​​Google Analytics services give you the edge over your competitors through strategic analysis, high-quality reporting, and data-driven decision-making.
The advantages of Google Analytics are plenty, and they will only increase as the platform develops. Goodman Lantern is a top Google Analytics consulting company that offers seamless and comprehensive Google Analytics Services that cater to all your web analytics and marketing performance needs. 
As a content marketing and SEO agency, we offer an important vantage point. All of our Google Analytics strategies align with the larger picture of your marketing and business development. Thus, we are uniquely positioned to help you make the most out of your Google Analytics.
Our team combines substantial experience and technical expertise with a commitment to your success. We work collaboratively to give you the best access to our collective knowledge and industry know-how. 
We hire Google Analytics experts that are the best in the industry. We handpick a team best suited for your project. The team is led by a project manager who ensures that the project runs smoothly and is completed on time. 
This ensures that our Google Analytics consulting services meet the highest industry standards.
Google Analytics helps SaaS businesses analyse user progress and abandonment rates at every step along the customer journey. They can use this data to eliminate friction, improve user experience, and increase conversion rate to drive customer acquisition and retention. 
Our Google Analytics Services for the SaaS industry studies audience engagement and gathers relevant data to help you decide which services to focus on, phase out, and update.
In today's world of extensive communication, the Telecom industry produces a massive amount of data. Their data needs to be parsed and analysed to uncover valuable insights. 
Goodman Lantern's Google Analytics Consulting Services offers tools and resources designed to help Telecom companies harness the power of their data. 
Our large team of Google Analytics consultants helps us track and study large volumes of data and help businesses optimise their processes, enhance customer satisfaction, and drive revenues.
Virtual Reality and Augmented Reality
VR/AR is a customer-centric industry that is constantly trying to improve user interfaces and customer experience. 
Businesses can hire Google Analytics experts to help them gain insights into customer engagement and satisfaction and make data-driven decisions to enhance their products and services. 
Our Google Analytics Services for VR/AR companies identify and study relevant marketing metrics and discover prominent patterns and trends. Based on our findings, we develop targeted strategies to help you grow your business.
Our Clients Love Working With Us Because We Believe in Collaboration
At Goodman Lantern we're all about building long-term, successful relationships with our clients. We take the time to get to know their business AND the people behind the brand. In true collaborative spirit, we do everything we can to tell your story and help your business grow.
"Kickstarter campaign and contacting lists of businesses in the pool industry. They helped us run a $45,000 campaign over two months."
"Goodman Lantern successfully delivered content on time. The feedback and professionalism have been great. They are very effective."
Head of Content, A Small World
"The first project I did with Goodman Lantern was about hard to obtain data. That being said, my client won the bid, so the meeting was a great success. I received great praise for being able to pull off something so fast. It was very professional, cost-efficient and we got the partnership deal."
Marketing Manager, RCR Investments
Google Analytics Services FAQs
What Types of Companies Do You Provide Google Analytics Services for?
Google Analytics is a free and versatile platform that offers numerous applications. This makes it an ideal data analysis resource for any business looking to understand the website and customers better.
Companies across industries have employed goodman Lantern's Google Analytics Services. Our clients range from SaaS startups to mid-sized eCommerce firms to established Retail and Wholesale companies.
Our Google Analytics experts have also worked with businesses from IT and Software, Consumer Goods and Services, Telecom, Tech Hardware, IoT, and Education, amongst others.
What Metrics Does Google Analytics Track?
Google Analytics tracks a broad range of website performance and customer usage metrics. It tracks user visits, bounce rates, page views, number of sessions, and average session duration. These help you better understand website traffic.
Metrics such as pages per session and the average number of page views per session further elucidate how your customers use your website. Lead generations, goal completions, and conversions track and explain customer engagement.
What Other Applications Does Google Analytics Integrate With?
Google Analytics offers integration with other Google products such as Google Data Studio, Google Optimise 360, Google Display & Video 360, and Google Search Console. It also offers advertising applications such as Google Ads, Google AdSense, Google Search Ads 360, and Google Ad Manager.
It also has integrations with third-party websites such as Salesforce Marketing Cloud, Shopify, Zendesk, Facebook, WordPress, and Marketo.
If you do not know how to use the platform to its full potential, you can always bring Google Analytics consultants on board to help you out.
Why Should I Hire Google Analytics Experts?
Google Analytics is a beneficial resource for any business looking to make more data-based business decisions. Google Analytics experts simply help you get more value out of your analytics investment.
We can boost the work of your in-house data analytics team or take care of the entire process so you can focus on your other priorities. This is especially useful if you are a large business or experience a heavy workload.
Our Google Analytics audit services and migration services also help maintain your website performance and ensure zero data loss while you migrate your website.
Ready to take your business to the next level of success? Goodman Lantern's Google Analytics services can support your business and boost revenue by gaining valuable insights into your website performance and customer engagement. Book a consultation call or send us an email to get started. 
We've helped develop the voice behind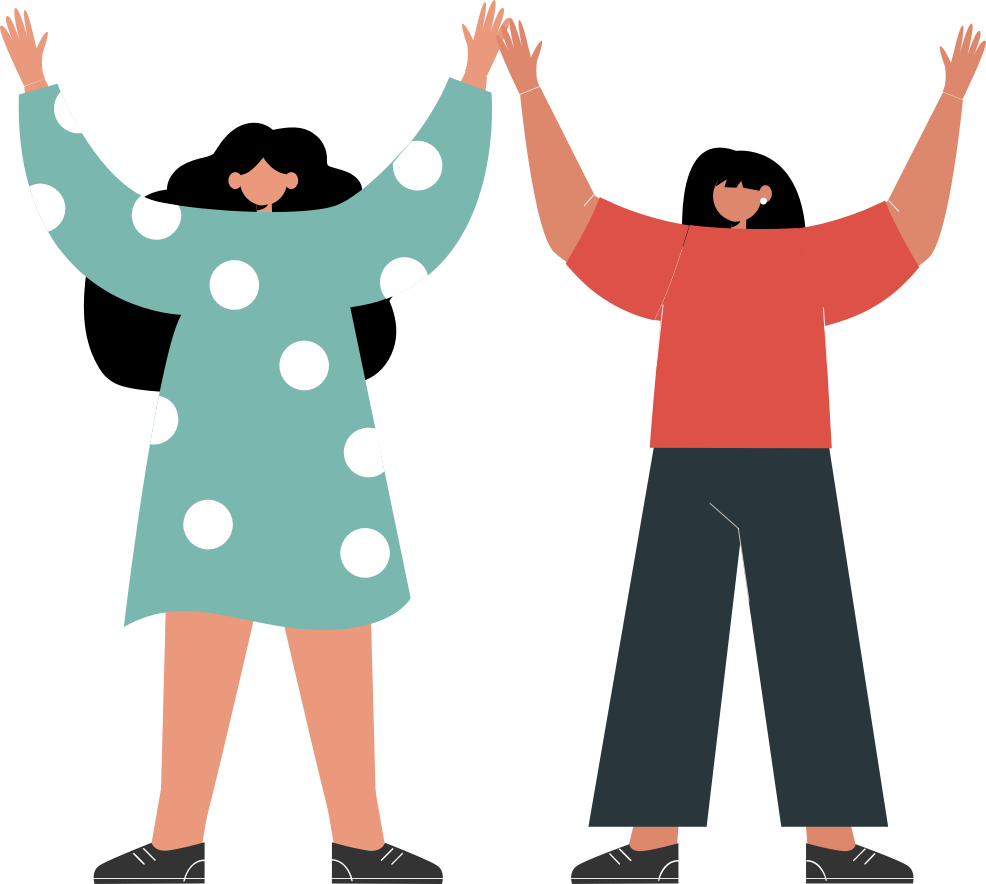 At our core, we're a content marketing agency. But we have a bigger 'why' that supports what we do.
By choosing Goodman Lantern as your content creation partner, you're making a pretty big impact too. You're helping us to act with integrity by providing remote work opportunities to women, many of whom are the breadwinners of their families.
Want to have a bigger impact? Get in touch with us at [email protected] or learn more.