Originally published October 24, 2019 , updated on February 7, 2023
Reading Time:
5
minutes
To Write, or Not to Right, That Is the Question:
Whether it is nobler in the mind to suffer the consequences of poorly edited content, or whether to take up arms against bad grammar and oppose spelling mistakes, should not be a complicated matter. The power of the written word is affirmed by the belief that content is king.
Since evergreen content still gets a resounding green light from all technology, online and social media companies the world over, content generation will be a never-ending quest. This is where the copywriter comes into play. They are the ones who will write what you want to say, and they will write it the right way, so that Google and other search engines will be able to find it easier.
So, there will always be a need to write, but why the pedantic focus on doing it right?
The Ultimate User Experience
While Google and other search engines have admitted to not having an exact algorithm to assess bad grammar and incorrect spelling, they certainly have algorithms that can detect a bad user experience. Unfortunately, having a sleek and sexy website with great visual content does not even get you halfway there. Your visitors should be actively engaged with your website, whether that means reading the latest blog, watching a video or partaking in a user poll.
The overall user experience (UX) of your website has become a far more valuable digital commodity than ever before. While Google still fights a furious battle to sniff out black hat techniques and tactics like keyword stuffing or cloaking, their focus has shifted to a more encompassing way of differentiating good sites from bad sites.
The ideal scenario is to create a unique, or at the very least, pleasant user experience that makes them enjoy some of your content. This has led to many advertising and marketing agencies believing that UX is the new SEO.
Realise Your Limitations to Prevent Bad Grammar Mistakes
In digital marketing, as in life, we have to know what we are able to do and what is outside of our capabilities. If you simply do not possess the creative flair to word a marketing campaign while incorporating SEO implementation, then you should let someone else do it. If you are preparing a blog post in a language that is not your native language, then have someone with a firmer grasp of the language give the piece a once-over.
Sometimes it is difficult to let go. Especially if it's your own business and you are passionate about your products or services, it is absolutely vital that you distance yourself from the things you are not good at. That little bit of distance might mean outsourcing your content writing or marketing efforts.
However, have no fear, in sending it off to someone else, you will be able to have a clear head when the content arrives at your desk for approval.
Avoid Confusion
Try to avoid confusing your visitor at all costs. Besides the aesthetic appearance of the site, be clear and concise throughout your site as best as you can. The last thing you want is for the reader to feel like a mouse stuck in a maze. If they don't know where to go or where to click, Google will pick up on it. And how will they know?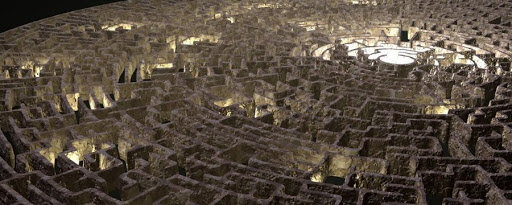 If your visitor dislikes the confusion, or finds the site unclear, then they will probably bounce somewhere else. Meaning, they will click a bit here, click a bit there, but they will not engage with any call to action on your site. At the same time, if your landing page is filled with errors and your visitor leaves without going to any other pages, this will spike up your bounce rate. And Google pounces on a high bounce rate like a hungry chicken on a juicy grub. This, again, will decrease your SEO ranking.
If you have finished composing your next post or your new product launch, you have to sit down in a quiet space and read it aloud to yourself. If it doesn't make sense or is just mildly confusing, the reader will be lost. Either rewrite it or fix it, or get it to someone else who can.
What Are Your Options to Avoid Bad Grammar?
Those naughty mistakes and grammar gremlins usually sneak in because you did not read or check your own work, which is just inexcusable. More often than not, bad grammar and other oopsies appear because you are simply unaware it is an oopsie. If editors need degrees and content specialists only improve with experience, it is unfair to expect an entrepreneur to specialize in anything other than his current trade. He does not need to have superior understanding of SEO implementation, layout and design, the creation of great marketing content, or a comprehensive insight into grammatical correctness.
How Can an Entrepreneur Fix Something if He Doesn't Even Know That It Is Broken?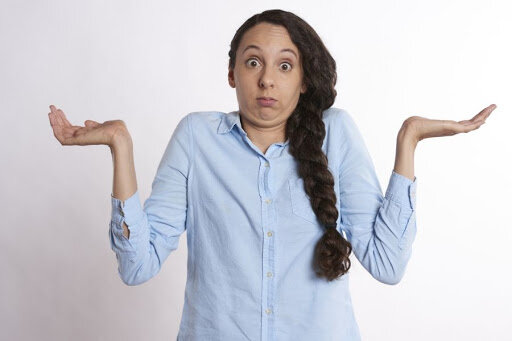 We have established that there will always be a need for informative and engaging content. We have further clarified that bad grammar and spelling mistakes can direct traffic away from your site, which will cause your site and all your amazing products and services to shift back to the results on page 12.
It is important to find for your spot in the sun. As bad grammar and spelling errors can be avoided, dedicate yourself to finding a solution. More often than not, the solution will be having to outsource the editing or rewriting of your content, or just to outsource the entire content generation component altogether. You will still have the final say whether to use it or not.
The four main purposes of good content are to entertain, to inspire, to educate and to convince. If your website spelling and grammar errors are hindering the reader from obtaining any of these four gratifying experiences, then you urgently need to relook the writing processes you currently have in place.
Work With Us
Do you have a question or are you interested in working with us?
Get in touch