Originally published April 30, 2022 , updated on January 23, 2023
Published Date: The date when the blog went live on GL website. Updated Date: The latest date when the GL Content team updated this blog.
Curate enticing and entertaining emails with our video email services. Engage your audience members, increase your website traffic, and boost your business sales with refreshing and memorable email videos.
Get New Customers with Video Email Services
Both prospects and potential clients can interact and participate with your business regarding videos. That's why firms create videos and incorporate them into their emails. They experience an increase in website traffic to their website and a boost in lead generation and sales.
Our video email production services translate your business tone, voice, values, and solutions into a meaningful, entertaining, and informative video. We can help you spread your message, reach a wider audience, and increase click-through rates with professional video email services.
Emails aren't dead yet, especially when you add a refreshing and entertaining element to them. Spruce up and rejuvenate your emails with our striking and memorable email video services. 
Add a specialised aspect to each of your carefully curated emails to intrigue and engage your subscribers and email listed customers. That's where we come in.  We're here to help you elevate your emails and launch your marketing efforts to the moon.
Share your latest news in an exciting and visually enticing way, or encourage action in a novel form that engages almost all email members. 
Our specialised, experienced team will help you grow your email list, increase your click=through rates and boost your sales.
Customise your emails, inspire readers, and encourage action with revitalised email videos. As a top video email agency, we curate enchanting and magnetic email videos to help your business gain traction and grow. 
Our video email production services are both extensive and of the highest quality. Every piece of content we create is designed to keep your audience on their toes and help your business grow.  We assist you in curating video email strategies and the most engaging videos to ensure your company's goals are met. 
We will help you attract new email subscribers and never let them dwell near the unsubscribe button.
We help you untangle complicated jargon and entertain concise yet compelling email videos. 
Whether you want to promote a new product or service, inform your email list of your company changes, or encourage more sales, we can help you do so with zeal, elegance, and the highest tier of professionalism. 
We begin by hosting an in-depth analysis of your business, target audience, brand voice, and email subscribers. 
We also review the habits and behaviours of your email list and curate a plan to entice them and encourage an increased click-through rate.
 We outline the ideal email videos for each funnel or drip email series to ensure maximum efficiency.
After the pre-production phase, our team of talented video experts create the ideal videos to accompany your emails. 
We can provide animation, corporate explainer videos, or entertaining memes constructed to perfection and authentic to your brand.
Once you've approved the shots, we send the clips to our professional editing team. They refurbish and redefine the video with striking cuts and memorable scene changes. If you need anything else added, this is the phase where we can incorporate unique additions.
Distribution and Promotion
Once your video is constructed, and you've given us the get-go, we help you identify the best places and platforms to distribute your new and thrilling video. Our specialised writing team will craft copy that engages the reader further and perfectly accompanies the video.
Why Should You Choose Us!
At Goodman Lantern, we work to a high standard of professionalism. We ensure your content is created to the best of our ability to reach your desired business goals.
Our video email team is fluent in the language of video production, marketing, and email writing to bring your business story to life. 
No matter what kind of video you require, your company will receive bespoke, authentic videos that delight your target audience. Our content will keep them coming back for more. With us by your side, your email list will never get bored.
We help you create a magnetic, inspiring video from the ground up, shaped to perfectly suit your business goals, needs, and target audience. We bring all the aspects of video together to bring your brand's story to life, from an idea to production to editing.
With a skilled team of video scriptwriters, producers, and editors, let us help you share your message, educate your audience, and start a process of abundant growth.
The SaaS industry is ever-evolving. As our society increases its dependency on this multifaceted industry, the competition also experiences a dramatic expansion. 
Position your company as a thought leader with expertise in the SaaS industry with magnetic and enticing video email services. 
We can help your SaaS business engage your email list and turn them into loyal customers in no time while increasing your click-through rate and sales. Spread your brand message and position yourself as an authoritative figure in today's SaaS industry with magnetic video email services.
Tell your telecommunication company's story with fresh, engaging, and visually entertaining video email services.
 We can help you uplift your company and enchant both current and new email subscribers in a saturated marketplace. This will increase click-through rates, website traffic, and, ultimately, sales. 
Our cutting-edge video email production services ensure a refreshing way to spread your brand message and encourage action from your email list. If you're ready to bolster your business efforts, our video email services are here for you. 
Highlight your expertise in a crowded sector with original and thought-provoking video email services. Your augmented and virtual reality business is at the blade's edge of both the future and the world of technology. 
Tell the world that your company is the thought leader of this memorable industry with one of the most effective and efficient forms of marketing – emails. 
Stand out from the crowd and encourage authentic action from your subscribers with our video email and video production agency at your side.
Additional Video Production Services
Looking for more? Elevate your business with our wide range of video production services.
We curate non-advertisement and non-propaganda videos for businesses, organisations, and corporations. Whether you require an informative film, staff explainer video, or market update, we can provide it for you.
Commercial Video Production
Do you want to share your new product and service with the world? We can help you spread the message and market your business in the best way possible. 
We create short-form videos that inspire action and attract new prospects. Each of our videos aims to build a relationship with your customers and connect to them on an emotional basis.
Do you need to enhance your brand's social media presence? Our social media production services will help you boost your brand's visibility and versatility, attracting and enticing new customers. 
Your social media videos will help grow your business' success by following the latest digital trends and promoting your core values.
Our Clients Love Working With Us Because We Believe in Collaboration
At Goodman Lantern we're all about building long-term, successful relationships with our clients. We take the time to get to know their business AND the people behind the brand. In true collaborative spirit, we do everything we can to tell your story and help your business grow.
"Goodman Lantern created best-in-class technological deliverables, strategized impactful avenues for business growth, and delivered compelling tools to pitch the app to investors."
"Goodman Lantern successfully delivered content on time. The feedback and professionalism have been great. They are very effective."
Head of Content, A Small World
"They helped me get on Kickstarter and produce video presentations and outreach videos for our different campaigns. They also did all of our social media work, driving traffic to the Kickstarter campaign and contacting lists of businesses in the pool industry. They helped us run a $45,000 campaign over two months."
Video Email Services FAQs
How long does it take to create email videos?
Our video email services take between one to two weeks to complete. We curate original and fresh videos to accompany your emails, cultivating the process from scratch. We also like to leave an additional few days if you request any revisions.
Who owns the copyrights to work created?
As the business and our customer, your business and company is the owner of all copyrights to work produced.
Why are videos a good addition to emails?
Videos add an exciting and entertaining element to emails, ensuring your mailing list does not get bored. Videos are known to increase website traffic and click-through rates.
What does your process involve?
Our all-immersive video email service process includes pre-production, production, post-production, and distribution.
What if I'm not satisfied with the end product?
You can request a revision phase if you are not fully satisfied with the end product.
Do you have any case studies we can view?
Are you keen to increase your click-through rate and bolster your business efforts with outstanding video email services? We're here to help. Book a consultation call or send us an email, and we can start planning your ideal email videos to entice your audience.
We've helped develop the voice behind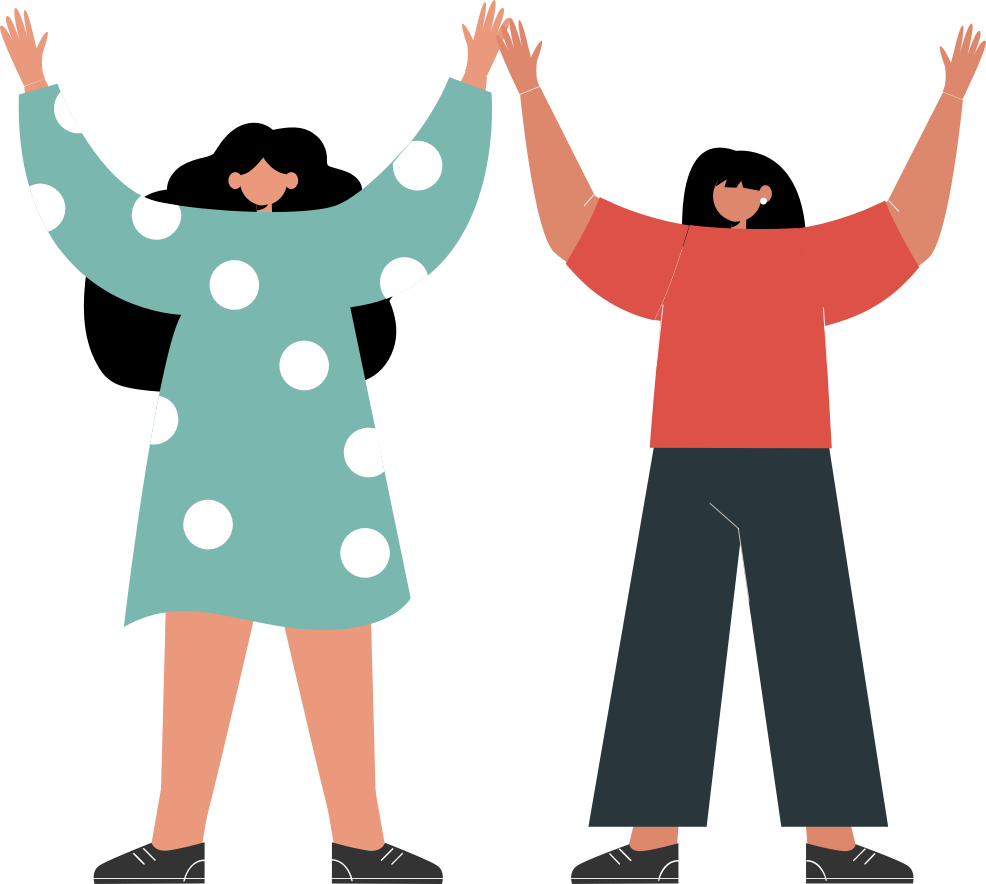 At our core, we're a content marketing agency. But we have a bigger 'why' that supports what we do.
By choosing Goodman Lantern as your content creation partner, you're making a pretty big impact too. You're helping us to act with integrity by providing remote work opportunities to women, many of whom are the breadwinners of their families.
Want to have a bigger impact? Get in touch with us at [email protected] or learn more.