Originally published April 20, 2022 , updated on January 23, 2023
Published Date: The date when the blog went live on GL website. Updated Date: The latest date when the GL Content team updated this blog.
We create engaging, moving, and shareable videos which elevate your social media marketing strategy, improve lead generation, boost engagement, and raise brand awareness.
What are Social Media Videos?
Social media is an effective platform to reach untapped audiences and stay connected with your customer base. YouTube, Facebook, Twitter, Instagram, Snapchat, and LinkedIn are some of the major players in social media.
Social media video content is easy to consume and remember. It is a popular format and leads to more views, impressions, and engagements. Given the amount of content on these platforms, videos can help brands cut through the clutter and reach the right audiences.
Videos also have the advantage of evoking emotions better than text or static images. High-quality videos use compelling storytelling, catchy music, clever animations, and human elements to resonate with audiences and make a memorable impact.
As a social media video production company, we help brands harness the power of videos and use it to boost their social media marketing strategy. From testimonials to product videos to user-generated content – we help you create an authentic and engaging social media presence.
Influence Your Online Audience with Great Videos
Social media gives brands unprecedented potential to promote their product, run creative campaigns, and boost online presence. The only catch here is that social media is inundated with content. Your videos need to stand out to be noticed.
High-quality videos are more likely to be watched. Thus, they consistently rake in more views, likes, and shares, leading to higher lead generation.
Relevant and timely videos with persuasive calls to action attract attention and influence audiences to take action. These include becoming a follower, checking out your website, or making a purchase.
Our social media video production services help you meet your audience's expectations with high-quality video production. Our team of video experts create and edit videos that meet the highest industry standards.
Goodman Lantern's social media video production is designed for organic social media campaigns. With us, your social media videos reach their full potential every time.
Goodman Lantern's social media video production services specialise in creating targeted video content that excels on social media platforms. All of our videos are designed keeping the bigger picture in mind. Every video we make serves a purpose and works towards your marketing goals.

We use videos to capture your audience's attention, generate leads, boost organic website traffic, and inform and impress visitors. We create a wide range of brand video content such as ads, explainer videos, and promotional videos.
Each video is aimed at providing value to the viewers. Our videos entertain, educate, and inspire viewers within budget. Our social media video production team builds trust and credibility by sharing a regular stream of videos. We take the time to understand your customer, their needs, challenges, and content consumption patterns.
We deliver content in a way that is optimised for your target audience and positively influences their perception of your brand.
Product Videos help potential customers understand your product better and make a positive buying decision. It teaches your customers how to make the most of your product or service.
Our social media video production team crafts product videos that pique their interest and offer the necessary information. We capture how your product works and show customers the value you bring to their life. This increases customer satisfaction and reduces product return rates.
Brand story videos are an opportunity for brands to show their personality with full creative liberty. It is a medium through which you can introduce your brand to your customers and show them what sets you apart from your competitors.
Our team creates brand story videos that positively influence the way people view your brand. We use it to set the tone of your online presence and build goodwill towards your brand.
Much like other content, not all videos need to sell products actively. Educational videos can inform your customer base while sharing your unique insights into the industry. Videos can clarify complex concepts, show demonstrations, and relay information in engaging ways.
Our social media video production services forge a meaningful connection with your audience by providing valuable and relevant content.
Explainer videos promote products and services and demonstrate how to use them or specific processes about the company. Good videos balance technical information and engagement.
As a social media video production agency, we create explainer videos with clear narratives that do just that. We make videos that meet your audience where they are and create relatable and relevant video content that relays information without boring the viewer.
Case study videos showcase how your company solved a specific problem and take you in-depth through the process. It can be a compelling way of showing your company's competencies and work history.
We create case study videos that weave in stories and statistics while progressing logically. We frame it to suit a customer's perspective and show how you can help them solve their problems.
Testimonials are powerful videos that pass the mic to your customers. They endorse your business and share their own story. This helps you understand your customers better and spreads the word of real-life stories to potential customers.
As a social media video production company, we create testimonial videos that feel authentic and show your target audience that you understand the needs of people like them and have helped them before.
Why Should You Choose Us?
Social media is spread across multiple platforms and audiences. Goodman Lantern offers social media video production services that create videos tailored to different platforms, demographics, and business goals. As a social media video production company and content marketing agency, we understand all aspects of running a social video campaign.
We do everything from influencer marketing to social media copy to animation services.
Thus, we design optimised videos for search engines, distribution, shareability, and audience engagement.
Our team of writers, editors, designers, and directors are committed to your business goals. We select a team that is best suited for your brand and project. We combine our social media video production with effective storytelling. We make videos that seamlessly fit into the larger brand story while achieving specific objectives. Thus, we provide an end-to-end social media video production service that caters to all your social media video needs.
SaaS businesses can use social media videos to build a stronger connection with their audience. You can deliver your message effectively through engaging videos on various platforms such as Facebook, LinkedIn, YouTube and Instagram.
Goodman Lantern offers professional social media video production services for SaaS industries. We take care of everything from brainstorming ideas to final production to help you boost customer acquisition and retention.
Videos that are effective, memorable, and impactful. Often more so than traditional communication channels. Telecom companies can use videos to communicate with employees, stakeholders, and investors. 
Social media videos can help viewers develop a deeper understanding of your brand and your products and services. Our team of video, animation, and content experts create reliable, creative, and professional-looking videos that help you achieve your goals.
Virtual Reality and Augmented Reality
VR/AR products and services have a vital visual component to them. Giving audiences a taste of that through social media videos will generate the necessary buzz if done well..
Our social media video production team creates videos that target your audience and show them the possibilities of your product. We also grab their attention, generate interest, and funnel them towards your website so they can learn more about your brand.
Our Clients Love Working With Us Because We Believe in Collaboration
At Goodman Lantern we're all about building long-term, successful relationships with our clients. We take the time to get to know their business AND the people behind the brand. In true collaborative spirit, we do everything we can to tell your story and help your business grow.
"Goodman Lantern created best-in-class technological deliverables, strategized impactful avenues for business growth, and delivered compelling tools to pitch the app to investors."
"Goodman Lantern successfully delivered content on time. The feedback and professionalism have been great. They are very effective."
Head of Content, A Small World
"They helped me get on Kickstarter and produce video presentations and outreach videos for our different campaigns. They also did all of our social media work, driving traffic to the Kickstarter campaign and contacting lists of businesses in the pool industry. They helped us run a $45,000 campaign over two months."
Marketing Manager, AutoStore
Social Media Video Production FAQs
Why should I hire a social media video agency?
Social media gives you a lot of exposure, and it is a reflection of your brand and your products. A social media video agency ensures that you share videos that meet the industry's highest standards and make the best impression on your target audience. 
As a professional social media video production agency, we create social media videos that integrate seamlessly with your larger digital marketing strategy. Our high-quality videos are designed for success, from high-quality footage to finishing touches.
As a brand, why should I share videos on social media?
Video content sees much more engagement on social media than texts or images. Thus, social media is a great place to interact with your audience and get real-time feedback. 
Moreover, the more engagement your videos see, the more visible it is on your audience's feeds. If videos bring more traffic to your social media page, the platforms' algorithms will work in your favour, and your content will reach your target audience more easily. 
Thus, SEO social media videos drive conversions and increase brand exposure.
Does video content differ over social media platforms?
While all videos need to meet a professional standard, videos for different social media platforms will differ in length, style, and tone. Facebook, Instagram, and Snapchat favour shorter, casual videos because the audiences have shorter attention spans. 
LinkedIn and YouTube tend to have more formal videos that can be longer. The SEO tactics for each platform, as well as the audiences, also vary. While YouTube has a diverse audience, Instagram is frequented by younger audiences. 
Goodman Lantern's social media video production services create videos specially designed to excel on each platform.
What do successful social media videos look like?
The videos that see the most success on social media are engaging and concise to catch the audience's attention and sustain it. Their design, editing, and aspect ratios are optimised for computer screens and mobile phones. 
Social media videos are often viewed without sound, so videos with captivating visuals, clear narratives, and subtitles ensure optimal performance even without sound. 
This may sound like a lot, but our social media video production team is here to help.
Are you ready to elevate your social media marketing strategy with compelling, high-quality videos? Our Social Media Video Production services can help you out. Connect with us over a discovery call, and we can help you figure out your next steps.
We've helped develop the voice behind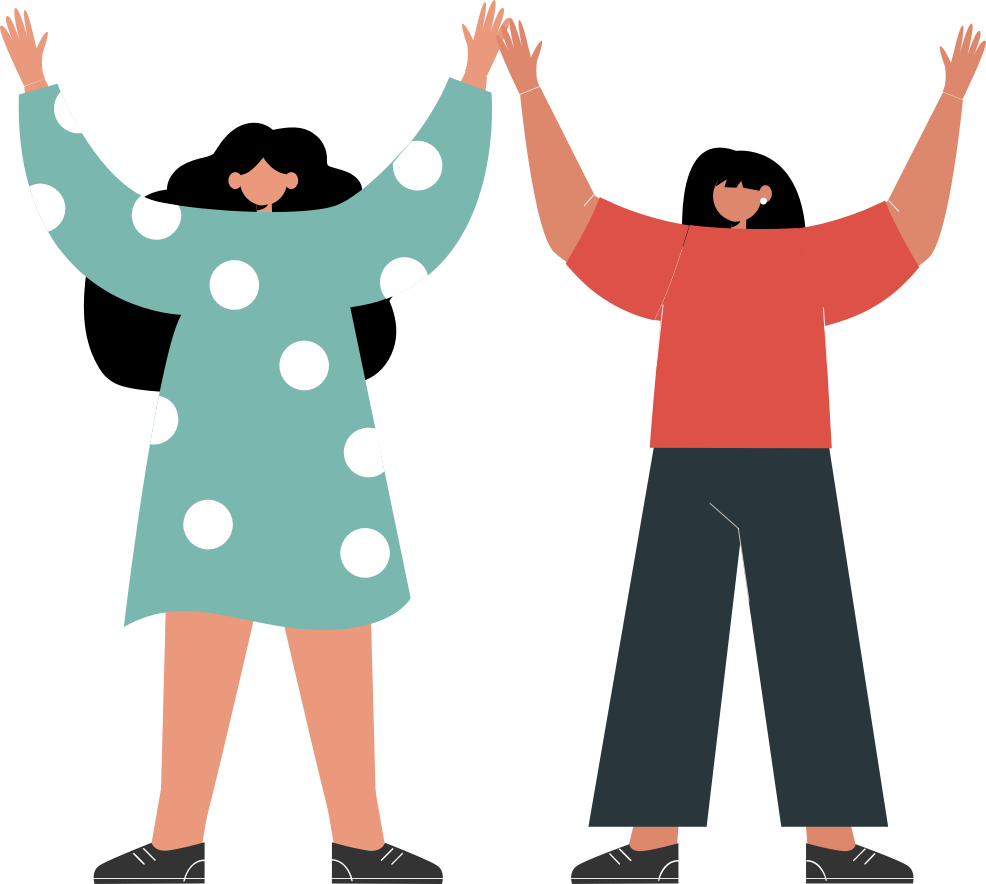 At our core, we're a content marketing agency. But we have a bigger 'why' that supports what we do.
By choosing Goodman Lantern as your content creation partner, you're making a pretty big impact too. You're helping us to act with integrity by providing remote work opportunities to women, many of whom are the breadwinners of their families.
Want to have a bigger impact? Get in touch with us at [email protected] or learn more.