Originally published May 4, 2022 , updated on January 23, 2023
Published Date: The date when the blog went live on GL website. Updated Date: The latest date when the GL Content team updated this blog.
Your company logo is an easily recognisable and important aspect of your brand's visual identity. Make it more memorable with animations. Our custom logo animation services give your brand's first look a dynamic and unforgettable makeover.
A logo can reflect the company's personality, share information on their products and services, or tell the company's story. Logos play a substantial role in brand positioning. Why not give them an upgrade?
Whether you are a new business or giving your existing company a brand revamp, animated logos are a fresh and innovative way to elevate your brand image. You can subtly influence your audience's positive perception of your brand with the right visual cues.  
Animated logos are the dynamic, memorable, and creative alternative to static logos. A powerful animated logo can establish an effective brand image and evoke emotions more effectively than a still image. This helps create a connection with the viewer at an emotional level.
Custom logo animation gives a more detailed and nuanced expression of your brand identity. Even in a few seconds, you can tell a story through an animated logo. An effective narrative helps you cut through a cluttered online space while reflecting your brand's values and personality. 
Our logo animation services offer designs that appeal to your target audience and make a memorable impression. We create animated logos for social media, website pages, and marketing promotions. Our animated logo design can also help you spruce up presentations, email signatures, and other digital spaces.
Benefits of Animation Logo
Logos serve as the face of your company and help customers identify your brand. They need to be easily recognisable and unique. Animated logos simply kick it up a notch.
Custom Logo Animation attracts viewers and holds their attention just that little bit longer. This helps imprint your brand in their memory more effectively and thus, raises brand awareness. 
As content marketing diversifies to include new formats, customers expect more and more from brands. An animated logo is one such step that gives your customers a seamless and novel content experience.
Whether you want to create a logo GIF for your social media page or a 3D animated logo for your mobile application, our custom logo animation services are here to help. 
Our vast range of logo animation services ensure that we can make your creative vision come true. We design animated logos that can be effectively applied in various forms across platforms. We create the perfect animated logo that accentuates your brand and aligns with your business goals.
A Flash Animation Logo is a short animation with simple yet effective visuals. We use original graphics combined with minimal animations to create a unique perspective. Our flash animations can be converted into GIFs that make for effective posting material on your social media platforms.
2D Animation Logos are easy to remember and much more fun to look at than still images. A powerful animated logo can draw attention and connect with your prospective clients, stakeholders, and investors. As an animated logo design company, we help design captivating, narrative-driven logos that improve brand recognition.
A 3D animated logo is an incredible way to make a positive and different first impression. It adds a certain flair to your logo. As a logo animation agency, we are adept at using graphic design software to create dynamic 3D logos.
There is no one-size-fits-all formula for designing effective logos. Every client and every project is different. They have their own industry vertical, customer base, and business goals. However, as a professional logo animation agency, we have developed a system that helps us create successful animations for logos. 
Our custom logo animation services team brings experience and expertise together. We balance research and analysis with a creative spark to deliver consistently outstanding logo design. 
From information gathering to evaluating your business to finalising the design, we give you an inside look into our Logo Design process below.
The first phase is getting to know you and your business. We take the time to understand your business values, goals, and story. By understanding the people behind the brand, we get one step closer to creating a logo that accurately and authentically represents your company.
The next step is doing in-depth research into your customers and competitors. This helps us create logos that will easily build an emotional connection with your target audience. We want to tell your unique story but in a way that is optimised for your customers' preferences.
Our designers come together to make some initial sketches. This phase helps us conceptualise various ideas and brainstorm elements that we would like to use in the logo. We draw inspiration from all our research, our understanding of certain timeless design concepts, and the current trends in the industry.
After putting together the initial concept art together, our logo animation services team starts designing your logo. They take static sketches and transform them into vivid and dynamic animations fit for your business.
We send the animated logo for feedback and, based on your valued input, we fine-tune the animation to make it perfect for your business and your target audience. We help you keep up with the innovations in the industry so that you can stay relevant and ahead of the trends.
Why Should You Choose Us!
We have a team of talented designers, editors, industry experts, and SEO specialists that come up with excellent animated logos. They are patient, enthusiastic, and incredibly talented – ensuring optimal customer satisfaction throughout the design process. 
As a top tier animated logo design company, our goal is to deliver high-quality custom logo animation services and build a lasting and meaningful business relationship with you. Your success is our priority, and we are with you every step of the way.
Customer acquisition and retention are huge priorities for SaaS businesses with subscription-based models. Animated logos can help companies cut through oversaturated feeds and audiences inundated with routine logos and make a lasting impact.
Our logo animation services for the SaaS industry helps you harness the power of animation to improve your online presence and encourage customer engagement.
Telecom industries understand the ever-evolving nature of communication. Motion graphics are the latest development in logo design. Animated logos give you a creative way to make that first impression count. 
As a logo animation agency, we create entertaining and effective animated logos that are sure to delight visitors to spend just that little bit longer on your website. They make for a great addition to your marketing strategy.
Virtual Reality and Augmented Reality use compelling visuals to entertain and attract their target audience and prospective customers. Why not extend that creativity to brand logos and add some fun animations?
As an animated logo design company, we create animated logos that help add an element of surprise to your promotional material and presentation to deliver a lasting impression on your audience.
Our Clients Love Working With Us Because We Believe in Collaboration
At Goodman Lantern we're all about building long-term, successful relationships with our clients. We take the time to get to know their business AND the people behind the brand. In true collaborative spirit, we do everything we can to tell your story and help your business grow.
"What truly stands out about them (Goodman Lantern) is their seamless project management and content delivery, combined with a wildly diversified pool of experts.
No matter what you need content for, if you want it written by native speakers, about complex topics, and delivered on time, Goodman Lantern is your best bet."
"The communication is excellent and you receive responses within 24 hours."
Marketing Manager, Flatworld Solutions
"One of the tasks was to understand what the salaries paid for e-commerce logistics drivers are in all UK-based companies. The result they delivered was a very detailed Excel spreadsheet with a lot of raw data that I needed and could use to build a very efficient slide deck that was used in pitching to the multinational partner company."
Managing Director, RCR Investments
Logo Animation Services FAQs
Will you design the logo to be in line with my vision? What if I don't like it?
Of course, we can. We work with you to understand your creative vision and value your inputs greatly. This helps us tailor our design process to meet your needs. 
With our custom logo animation services aim to please you. We are open to making changes till we land on a logo you are satisfied with.
Where can I use animated logos?
Animated logos represent your brand's identity. They are a recognisable element that can help you get your brand message across platforms. 
You can use animated logos on all your online spaces, such as your company website, blogs, and social media platforms. They can also be used in promotions, presentations, and any other digital marketing materials.
Why do I need an animated logo?
Motion design is a widespread shift in the industry. An animated logo brings your marketing strategy up to speed with the most innovative companies in the industry. 
Custom logo animation is a modern and dynamic way to present your brand. It shows off your company's personality and is a good way to stand out from the competitors.
Animations also offer better engagement than text or images. This encourages viewers to stay on your website longer, improving your brand visibility and organic website traffic.
Why should I hire an external agency for logo animation services?
Animation design has become much more prevalent over the years. There are numerous tools available to businesses. However, this means these resources are accessible to everyone in your industry.
To stand out from the crowd, you need high-quality animation design. Professional logo animation services can help you here. 
With an expert team, we can produce high-quality animated logos with greater efficiency and speed at competitive rates. This frees up your time to focus on your other priorities and business goals.
Which companies do you offer logo animations services to?
Every business in every industry has a brand they project to their existing customers, prospective clients, stakeholders, investors, executive board members, and the general public. Thus, every business can use an animated logo. 
As a logo animation agency, we design high-quality logos for a variety of companies. Our clients range from robot technology startups to mid-sized SaaS businesses to established IT and software companies. We work with businesses from eCommerce, Consumer Goods and Services, Telecom, Tech Automation, and Retail and Wholesale sectors, amongst many others.
Are you ready to take your brand image to the next level? Our Logo Animation Services can help you out. Book a discovery call with us and we can help you figure out your next steps.
We've helped develop the voice behind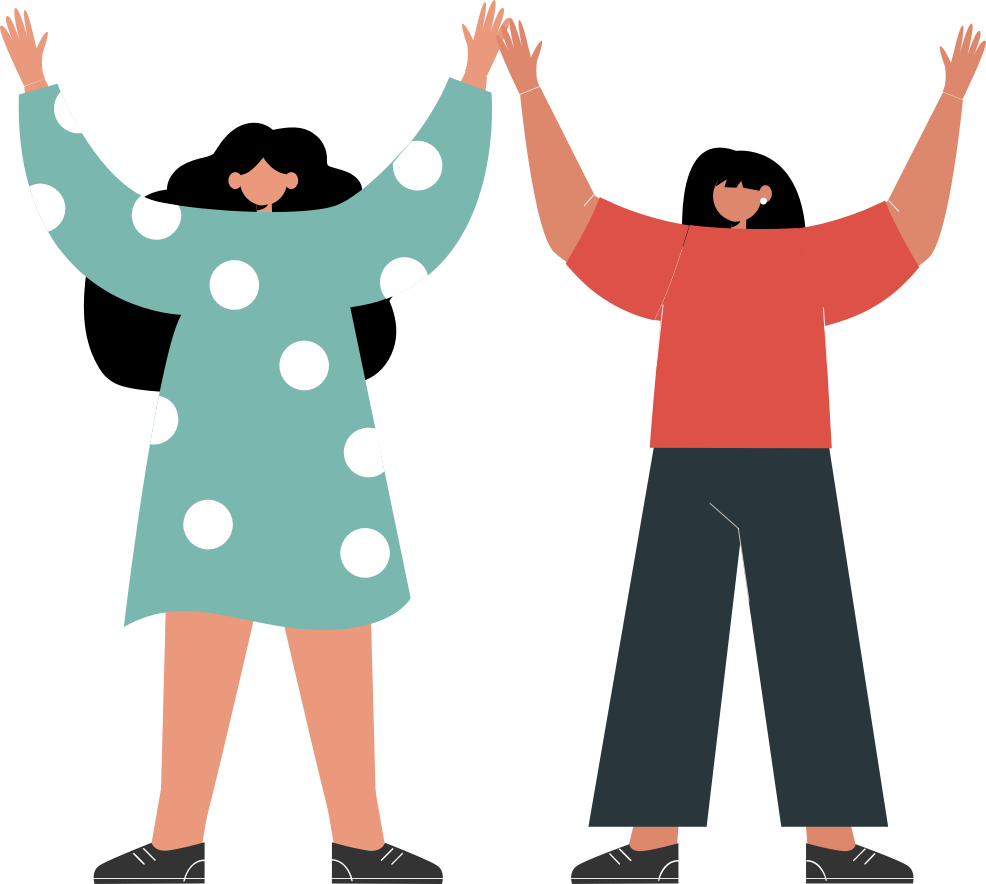 At our core, we're a content marketing agency. But we have a bigger 'why' that supports what we do.
By choosing Goodman Lantern as your content creation partner, you're making a pretty big impact too. You're helping us to act with integrity by providing remote work opportunities to women, many of whom are the breadwinners of their families.
Want to have a bigger impact? Get in touch with us at [email protected] or learn more.