Why Use Animated GIF Services?
Humans process visual data better than text. In fact, the human brain processes visuals 60,000 times faster than text. This makes using visuals in your marketing campaign effective, and adding movement to these visuals is a game-changer. That's where our illustration design services come in. We add these moving images to your campaigns by creating customised GIFs.
GIFs are memorable and engaging. They allow you to portray a whole narrative, story, concept, or idea in seconds. On top of that, when they're customised, they incorporate your brand colours and other elements of your corporate identity into a fun, dynamic graphic.
GIFs are boundary-breaking too. They're multigenerational, meaning that they connect to an audience no matter their age. They also cross linguistic and cultural barriers. That's because they're self-explanatory. The essence of words can be lost in translation, but the message stays the same with visuals.
Using GIFs means that your brand can reach a wider audience more effectively, regardless of age, language, culture, or location. Crossing these boundaries is essential in the age of a global market. It allows for business expansion and connection on an international level.
GIFs are also highly versatile. They can be used in website banners to drive interest and maintain engagement. They can be used on your different social media platforms, making your content stand out and stay memorable. They can be pulled into your email campaigns, encouraging increased click rates and effectively drawing customers to your website.
At the end of the day, customised GIF design services are a step above static image marketing. When done right, they're exciting and persuasive elements that can really drive your marketing campaigns.
Benefits of Animated Gif
Design Services
Anyone can download simple GIFS from sites like Giphy. They're great in that they're adaptable and dynamic. But they won't be yours.
You could consider having your internal software and tech team design your own company GIFS. After all, tons of apps can help you do this.
But the thing about outsourcing animated gif design services from a legitimate company is that they're bound to be effective.
GIFs are fun but can seem spammy and annoying if they're not done right. They also need to be versatile and fit into all the different tech formats, which can be challenging if you don't have a professional illustration creator's software, experience, and know-how.
More so, the GIFs you use will become iconic to your business. So obviously, you want them to do your brand justice. Professional illustration design services will use data-backed research to put together your GIF, taking into account:
What you're trying to portray
What platform the GIF is going to be used for
The target audience of the GIF
Your brand's original design colours and corporate identity
Your best bet is to hire a team that incorporates research, software, tech, design and marketing to work together to get this done for you. They're fully equipped, varied and often multinational – meaning that they understand consumers' different trends and tastes worldwide.
Since GIFs will be used in your digital marketing campaign, it makes sense to have a digital marketing team provide these services for you.
GIFs increase customer retention, draw people to your site, add a human and original approach to your various social media and digital streams. This increases click-through rates in your email marketing campaigns and helps you get your brand message across in seconds.
They're also an excellent way to bring niche and often difficult to understand content to light. GIFs can be customised to show charts, data visualisation, and even infographics to quickly draw in an audience and get your message across effectively.
Goodman Lantern's Animated
Gif Design Process
Why Choose Goodman Lantern?
Goodman Lantern helps showcase your company's innovation and creativity while remaining true to your brand's identity.
Our team creates animated GIFS that are informative and eye-catching. We provide GIF services for icons, education, infographics, and so much more.
Our research team can even draw up company-specific statistics into customised charts and diagrams. We do this so that niche or difficult to understand company concepts can become a major selling point for your brand.
We use a data-driven approach to inform the process and customise each GIF to suit its purpose and its relevant digital media platform.
Our international team always provides a well-rounded and varied perspective that ensures your designs stay fresh, innovative, and exciting.
Remember that we're experts in what we do. At Goodman Lantern, we combine research, software, design, and marketing strategy elements into our custom illustration design services. This makes our services highly effective.
We use animated GIF design services to connect your audience and keep your content interesting and engaging. Dynamic GIF design services take your marketing campaigns to the next level, which will grow your audience by keeping them captivated by your content.
We use these visual elements to inform, educate and excite your audience. We can also guide your business on the best steps to take when it comes to GIF distribution and layouts. Lastly, our professional illustration design services are thoroughly backed by research and always tap into the latest trends.
Our Clients Love Working With Us Because We Believe in Collaboration
At Goodman Lantern we're all about building long-term, successful relationships with our clients. We take the time to get to know their business AND the people behind the brand. In true collaborative spirit, we do everything we can to tell your story and help your business grow.
"Goodman Lantern has an unparalleled level of skill and talent, coupled with a keen understanding of implementation."
"Whenever we've provided feedback or suggestions they have always been receptive and open to making changes."
"Their responsiveness to feedback, ability to quickly learn about new industries, and commitment to quality contribute to a collaboration that will continue into the foreseeable future."
Custom Animated GIF services FAQs
What are animated GIFs used for?
GIFs are an effective marketing communication that adds visual movement to your blogs, social media, and instant messaging applications. They're highly emotive and add a human element to your campaign that attracts and keeps your audience engaged.
GIFs are most widely used in website and social media page banners. They can also be used to showcase company data (in graphs and charts) and explain business processes in simple, quick looping graphics that are fun to watch and easy to understand.
Can animated GIFs have sound?
GIFs have a reasonably simple image format and do not support sound. If you need to make an animation with sound, you'll have to create a video. At Goodman Lantern, we also provide these video marketing services.
Bear in mind that GIFs formats are simple for a reason. Their formats ensure they can be placed on various digital platforms, from mailers to bot messages and even software applications.
GIF simplicity is effective in that the information conveyed is easy to process. Furthermore, the GIFs load quickly. This enhances the user experience when browsing your digital platforms.
Ultimately, GIF and video are separate services that serve different functions. A video can be looped into a GIF. However, when it comes to company branding, we recommend using animated, customised GIF services that become iconic to your brand.
How long can a GIF animate?
Uploads are usually 15 seconds. However, an excellent animated GIF will likely be shorter. When it comes to brand animations, the shorter the GIF, the better. This is because the GIF's effectiveness lies in its simplicity.
Rather than prolonging a GIF, we loop it smoothly instead. This keeps the online user captivated and ensures they continue watching, spending more time on your page or platform.
Why are GIFs so important?
A GIF can add all the necessary context to the post that is great for connecting with the reader. GIFs can tell a complete story, connecting to your audience in seconds.
In a world that's oversaturated with media, dynamic and emotive visual content that captivates your audience is crucial to getting your brand noticed.
Can GIFs be optimised for mobile?
Yes, GIFs are fully mobile optimised. They can be used on almost every platform. They just need to be formatted accordingly.
Why do people communicate with GIFs?
A GIF will help you engage with your audience visually and emotionally. They're often funny and add a human element to your brand's campaigns.
Research shows that our brains remember information better when visuals and text are used together. This makes an eye-catching animated GIF the perfect solution to getting your brand noticed and keeping its messages memorable.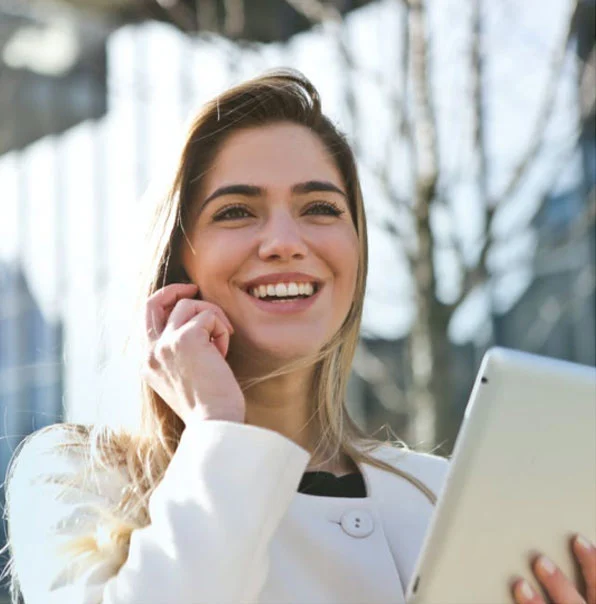 Get in Touch
Want to boost your customer communication with creative animated GIFs? Give us a call, and let's connect. Our expert team will create GIF animations that reflect your brand perfectly while delivering your key message authentically.
We've helped develop the voice behind
Hundreds of Businesses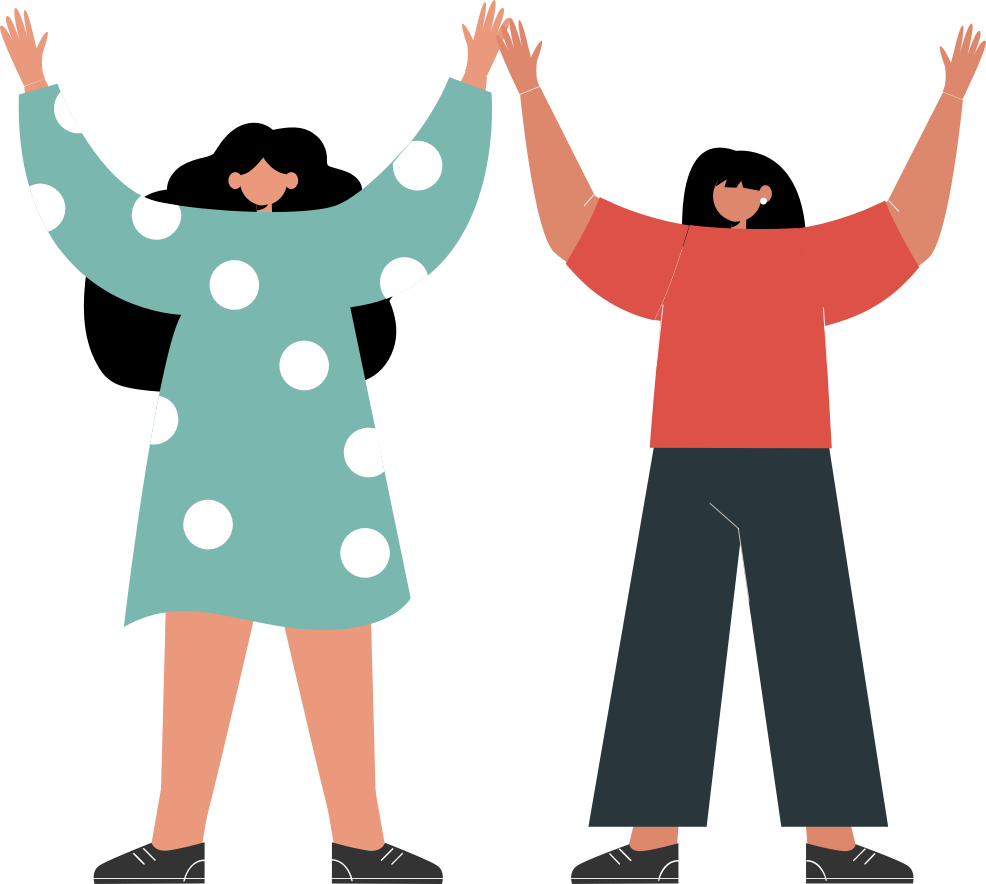 At our core, we're a content marketing agency. But we have a bigger 'why' that supports what we do.
By choosing Goodman Lantern as your content creation partner, you're making a pretty big impact too. You're helping us to act with integrity by providing remote work opportunities to women, many of whom are the breadwinners of their families.
Want to have a bigger impact? Get in touch with us at impact@goodmanlantern.com or learn more.