Originally published March 15, 2023 , updated on March 16, 2023
Published Date: The date when the blog went live on GL website. Updated Date: The latest date when the GL Content team updated this blog.
Transcreation services such as those offered by Goodman Lantern give you the power to create brand-new pieces of content in different languages, ensuring your brand communication is consistent wherever you operate.
Transcreation services adapt your business's message to connect to an audience that speaks a different language. It adds an extra element to your team's content creation process, making it more comprehensive.
Transcreation goes beyond just creating content in different languages, though. It aims to make the content appropriate for the audience in question. This means transcreation considers broader elements, like an audience's culture, local area, history, and more.
These services also don't simply change the text from one language to another. Instead, transcreation writers may add words or phrases if they're unique to the audience's country or locality. Moreover, writers take great care to avoid statements that could alienate readers of a certain language.
Transcreation is flexible, so the approach changes for each new piece of content. Typically though, specialist writers trained to produce content for multiple languages take this on.
These services are creative in nature. As such, businesses don't need to provide writers with a complete piece of content. In fact, they only need a brief of the desired message and details about the new audience.
Difference between Transcreation and Translation
On the surface, it may seem like transcreation and translation are similar because both processes involve new languages. However, transcreation sets itself apart by going a step further. 
Translation changes existing text from one language to another. Transcreation, on the other hand, produces original content in a new language that maintains a business's established message. Here, the content is tailored towards a new audience from the ground up.
Any business with a portfolio of website and social media content should have an established brand identity. Transcreation ensures that this comes across to audiences in a new language. For example, if a business's content employs humour, transcreation ensures that jokes connect with the new audience.
You can use translation for any type of website copy. However, transcreation is a better fit for a business's marketing strategy. With transcreation, your content quality is uplifted, and your company is more likely to connect with new audiences and potential customers.
Why You Need Transcreation Services
The benefits of transcreation services go far beyond quality control. Adapting marketing content to a new language requires a nuance that transcreation can provide. Indeed, transcreation appeals to a new audience by recognising their needs.
In essence, transcreation helps businesses with a valuable marketing objective – lead conversion. When a brand consistently demonstrates it understands its audience's priorities, it helps build trust. In turn, this can persuade potential customers to take actions beneficial to the business.
Conversely, creative content that's translated word for word can come out clunky. Readers won't appreciate the extra effort it takes them to consume a piece of content. In turn, this can create a poor reputation for your business. This can be particularly damaging when entering a new market. Transcreation services work to reduce this risk by showcasing that businesses care about their new audience.
What Kinds of Content Need Transcreation?
Transcreation services can benefit any type of content that aims to speak to an audience more personally. A good transcreation agency can evoke an emotional response through content.
Exciting language, imagery, and style can all assist a text's appeal to new readers. Even well-crafted content can fall flat if it isn't easy to read or comprehend. Transcreation services help ensure that entertaining elements populate a business's content without being lost in translation.
We've identified the following as kinds of content that need transcreation:
You might imagine that transcreation follows whatever structure a business has in place for content creation. While it might share a rough order of brainstorming, writing, and editing, some stages are unique to transcreation services.
Transcreation writers must deeply understand the business's new target market, so they take their time with research. Style, tone, language, and imagery are some of the elements we look at and plan. These elements help businesses engage with their new audience. Transcreation has a lot of variables to contend with. As such, it's a process that benefits from ample back and forth between a business and the transcreation agency.
As with most forms of inbound marketing, writers need a brief on how to create content. The brief should focus on the consumer's perspective and must include their priorities, issues, and what they're looking for from a business's product. A transcreation writer should have intimate knowledge of the business's products and services.
Professional transcreation services may produce multiple versions based on a brief. Each option will still focus on the same message. This is done to allow the business to provide feedback and inform revisions. Then, transcreation writers use this to optimise content for the chosen audience.
Back translations are a great way to perform quality control for transcreation. Here, an independent translator comes in to convert the text. The translator generally converts the content back into the business's language. Back translations can be a legal requirement for businesses in certain industries, such as review bodies or ethics committees.
How Transcreation Services Grow Your Business.
Transcreation services allow businesses to expand into new markets. Language and culture can sometimes be a barrier to interacting with consumers. As such, transcreation overcomes this barrier by giving businesses the content to connect with audiences in other languages.
A survey of global consumers found that 40% of them won't buy from websites that aren't in their language. As such, businesses that don't tailor their content for a new audience alienate themselves from potential customers. As such, transcreation puts more potential customers at a business's fingertips.
An audience is more likely to see a brand's value when content has been designed for their native language and culture. For instance, a blog may reference an industry problem unique to a certain area. In this way, transcreation services emphasise to consumers that a business values them just as much as their domestic customers.
Emphasises Your Conviction
Using linguistic skills, transcreation writers can produce highly emotive content. Translation may not always reflect the gravity of the message a business is trying to convey. Transcreation identifies the right words and phrases to do this. Showing conviction can be a powerful way to persuade readers.
Connects with Your Audiences
For international business models, accessing new audiences can be difficult if they compete with local brands. Transcreation services, however, aim to strengthen the level of connection between the business and its new audience. Adopting a culturally appropriate voice makes a brand more relatable for those consumers.
Transcreation services are highly tailored, which means they'll likely be successful in gaining new customers' attention. These services offer value to new audiences through information, entertainment, or a combination of both. In our experience, higher audience engagement typically leads to higher sales.
Although transcreation can be subjective, it comes with many checks and balances for businesses. Content that's been through these rigorous processes generally remains consistent, in messaging and quality, over time. Reliable content can signal to consumers that a business is worth trusting.
Why Should You Choose Us?
Goodman Lantern is a transcreation agency with a proven record. We've helped hundreds of global businesses grow, with many venturing into new cultural markets to do so. Our global team contains professional transcreation writers who are experts in creating content in many different languages as they come from varied cultural backgrounds.
One of our core tenets is working holistically with our clients, and our transcreation process is no different. Over time we've honed our process to get the best results for client businesses. Our translation process, content strategising, and back conversions are key characteristics of our process.
Our writers keep the meaning of our client's content at the forefront of their minds during transcreation. As such, we stay in tune with the message your business wants to communicate. Moreover, our teams are hand-picked for each client we take on. Revisions requested by our clients are available at any point in our process to ensure the business's quality of content is maintained.
Banking, Finance & Insurance
Financial products and services companies often overlook the importance of clear and entertaining content. Many financial topics can be bland and complex to the average reader. Our transcreation services solve this problem by giving financial businesses' audiences valuable content with style. 
Effectively breaking down information for new language audiences can establish brand authority. This added personality can set businesses apart from the pack in a financial industry where many products and services can seem similar.
Along the same lines, simplifying complex financial topics allows consumers to engage more easily with content. For the business, it can be a factor in increasing returning customers. Clear explanations and appropriate phrasing help consumers view your business as knowledgeable about its industry.
Transcreation, therefore, helps new audiences feel at ease when connecting with a finance business that handles money transactions.
Marketing and Advertising
Content is often key to a business's marketing strategies. This is even more true within the marketing and advertising space, where many businesses are vying for a more dominant position. Quality content can, in itself, prove a business's prowess in its industry and help it rise above its peers.
At Goodman Lantern, we always put the customer first, helping marketing and advertising businesses grab their audience's attention. Transcreation services are a great asset for these businesses, as they focus on appealing to new consumers. We conduct extensive research to understand how best to produce content for new cultural contexts.
Our writers are experienced at working hand-in-hand with a client's in-house team. This way, we ensure the brand's image remains intact across multiple languages.
Legal businesses, banks, and travel companies are well-positioned to access global markets. However, they sometimes need help to break into new markets and establish themselves due to stiff competition and cultural differences in doing business. This is where transcreation services can help.  We help legal businesses stand out amongst their competitors, particularly when they enter new markets. With tailored content, these businesses can show they truly care about consumers' interests. This adaptability can go a long way to building trust with a new audience. 
Trust is a crucial factor for legal businesses to generate and convert leads, as legal matters have the potential to be costly, time-consuming and emotionally driven.
Our Clients Love Working With Us Because We Believe in Collaboration
At Goodman Lantern we're all about building long-term, successful relationships with our clients. We take the time to get to know their business AND the people behind the brand. In true collaborative spirit, we do everything we can to tell your story and help your business grow.
"Their responsiveness to feedback, ability to quickly learn about new industries, and commitment to quality contribute to a collaboration that will continue into the foreseeable future."
Executive Director, Asian Pharmaceuticals
"The team has been a pleasure to work with. Content is delivered on time, on-spec, and whenever we've provided feedback or suggestions, they have always been receptive and open to make changes with a quick turnaround."
Head of Content, A Small World
"What truly stands out about them (Goodman Lantern) is their seamless project management and content delivery, combined with a wildly diversified pool of experts. No matter what you need content for, if you want it written by native speakers, about complex topics, and delivered on time, Goodman Lantern is your best bet."
Transcreation Services FAQs
Are Transcreation Services Expensive?
Transcreation services are typically charged by the hour. However, the rate will vary depending on the transcreation company. Agencies will also consider the type of content you want to create, the number of pieces, and the duration of services.
When Should I Use Transcreation?
You should use these services at any point when you're looking to create content for a new global audience.
How Do I Know Transcreation Has Worked?
A simple way to check the quality of transcreation services is to compare two copies of the same text side-by-side with one in a different language. If the meaning is consistent, it likely means that the writer has done a satisfactory job.
Book a call with Goodman Lantern today. It's our mission to help your business succeed.
We've helped develop the voice behind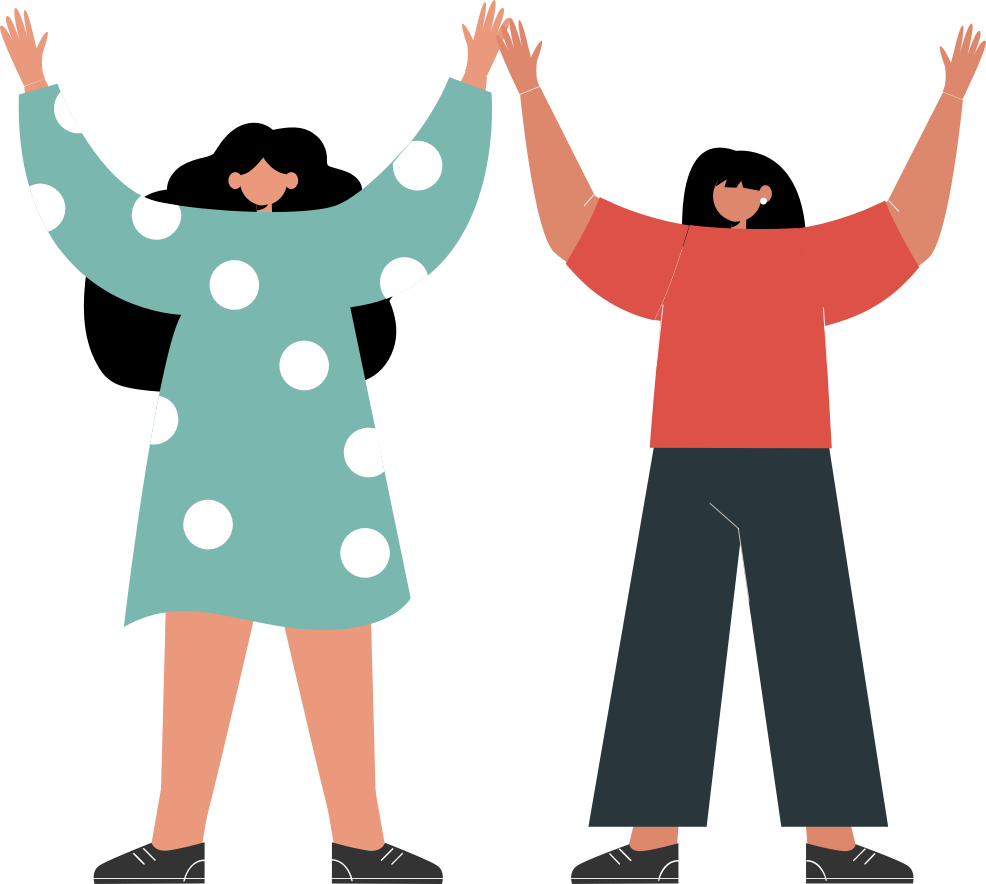 At our core, we're a content marketing agency. But we have a bigger 'why' that supports what we do.
By choosing Goodman Lantern as your content creation partner, you're making a pretty big impact too. You're helping us to act with integrity by providing remote work opportunities to women, many of whom are the breadwinners of their families.
Want to have a bigger impact? Get in touch with us at [email protected] or learn more.