Originally published April 4, 2022 , updated on January 23, 2023
Published Date: The date when the blog went live on GL website. Updated Date: The latest date when the GL Content team updated this blog.
Goodman Lantern helps you harness the power of high-quality, compelling videos to elevate your marketing campaign. Our YouTube Marketing Solutions create and optimise videos to promote your products and services, boost organic website traffic, and broaden your brand's visibility.
What is YouTube Marketing
YouTube is the most visited site on the internet after Google. It is the world's second-largest search engine and doubles as an education and entertainment platform. It has access to billions of people worldwide, making it a powerful and effective marketing tool.
YouTube Marketing involves creating, optimising, and distributing videos on the platform to promote your brand, products, and services. The platform gives you a chance to share content in an easily digestible and shareable format. YouTube is also an advertising platform with paid ads shown before and during videos. 
Depending on your business and market niche, there is a wide variety of videos available to you to create. Live streams, guides, product reviews, tutorials, and how-to videos are popular forms of educational content. You can also upload interviews, customer testimonials, and behind-the-scenes videos to show your brand's personality.
YouTube content needs to be unique, engaging, and memorable for it to succeed. Videos also need to be optimised to rank higher on YouTube, Google, and other search engines. 
Thus, YouTube offers an effective way for companies to reach new audiences, widen their customer base, and raise sales and revenues.
Why You Need YouTube Marketing Services?
Much like other search engines, YouTube is saturated with content. This can make it an intimidating platform to join. YouTube Marketing Services help you create a strategy tailored to your business goals and needs so your content reaches your target audience and you get the most out of your YouTube channel.
Since videos are a time and resource-intensive form of marketing content, professional YouTube video marketing services help take that burden off you. Depending on your needs, they can come up with video ideas, create engaging videos, and optimise them for the platform. 
As a YouTube video marketing company, we offer an end-to-end marketing service. From editing videos to adding watermarks, from optimising keywords in titles to running YouTube advertising services – we do it all. We also bolster your video content with the latest SEO tactics to help you gain more exposure. 
We develop and execute sound strategies to help attract audiences with valuable, high-quality videos and rapidly increase your followers. We funnel those leads to your website, creating more organic traffic, sales, and revenue. 
Our YouTube Marketing Process
As a YouTube marketing agency, we have developed proven and tested methods for delivering high-quality YouTube marketing solutions. From creating a YouTube channel from scratch to analysing video marketing metrics – we have processes to serve every video content need.
Running a YouTube campaign takes time, skill, and planning. Our systems help generate a consistent stream of engaging and shareable videos without compromising quality. Our YouTube marketing solutions are aligned with your brand's goals and help you achieve them with speed and efficiency.
Our team brainstorms the most relevant topics for your business and target audience. Once we know your audience's interests, challenges, and content preferences, we create videos that meet those needs. We match your video's style, tone, lighting, and narrative to your brand.
YouTube Video Syndication
YouTube Video syndication is the process of republishing video content on other websites. This gets your content in front of new and untapped audiences and increases online exposure. It also helps with link-building and improves your site's Google ranking, generating more website traffic.
Much like syndication, this is a clever and effective use of your marketing resources to repurpose content on different platforms. 
We create YouTube videos and share them across your social media platforms such as Facebook, Twitter, Instagram, and TikTok. This helps pull more traffic to your online platforms while maintaining consistent messaging.
Once our videos are created, we help amplify your brand's message on YouTube to increase views, likes, and follows. 

Our YouTube marketing services team responds to viewer comments, creates video playlists, and designs eye-catching thumbnails to create a more user-friendly and approachable YouTube channel. We also direct traffic to your videos using cards and end screens.
To boost your subscribe list, our YouTube video marketing services use a variety of audience engagement tactics. Apart from publishing relevant and unique content, we build relationships with your viewers. 
We engage with other YouTube creators and promote your YouTube videos across all your social media channels. We also write persuasive CTAs to inspire viewers to subscribe to your channel.
How Our YouTube Marketing Services works
Video is a powerful medium because it can evoke emotions far better than text, images, or illustrations. 
Our YouTube Video Marketing Services create impactful videos that move audiences and spur them to action. We build a successful YouTube business channel through poignant videos, effective YouTube ads, and well-executed YouTube SEO strategies.
Our Video SEO auditing services focus on analysing and organising your existing YouTube content. Our YouTube marketing services team systematically takes inventory and catalogues content, and assesses the strengths and weaknesses of your video content.
This helps ensure that all your current and new content meets the current needs of your customer base and the latest trends of search engines. It also makes it easier to create, update, rewrite, and repurpose content which saves you time, effort, and resources.
Video optimisation boosts your content so that it can cut through the clutter and reach your target audience. Our team helps your videos rank higher in searches through various YouTube SEO tactics. 
We research and identify a list of short-tail and long-tail keywords and search terms. We use those in titles, descriptions, metatags, subtitles, and closed captions. We also create click-worthy custom thumbnails, cards, and end screens.
With advancements in technology and editing software, businesses can make a vast variety of videos. As a YouTube video marketing company, we help you decide the best video content formats and styles for you. 
We create visually stimulating videos that capture your brand's identity and ethos. We help your brand resonate with your target audience through authentic and compelling video content.
Video Strategy & Planning
A crucial step in any YouTube marketing solution is strategy and planning. We understand your business goals and map out a video content plan to help you achieve them. This helps us pick from a range of videos – product demonstration videos, explainer videos, event videos, vlogs, YouTube Live videos – to pick which works best for you. 
We create a plan that optimises how often we post videos, in what order, and how we will distribute them, creating a systematic and effective content rollout.
After our YouTube marketing services team creates videos, they move on to promotion. 
Video promotion boosts the reach of your videos beyond your subscriber base and organic search results ranking. We share the videos across your online platforms, such as your website, blog, social media, and email lists.
Reporting is an integral part of our end-to-end YouTube video marketing services. We track and analyse key performance indicators to measure the success of our YouTube campaign. 
Watch times, audience retention rates, demographic analysis, and traffic sources help us gauge who our viewers are, how they reach the content, and how long they are watching it. Engagement shows us what content resonates with the audience by measuring clicks, shares, and comments.
Why You Should Choose Us?
YouTube is a competitive platform, so simply uploading good content will not get you views and subscribers. This is where we come in.
Goodman Lantern is one of the best YouTube promotion services, and we can help get your video content the attention it deserves.
We take the time to understand your business, target audience, and industry vertical. We create a winning strategy and execute it to improve brand awareness. 
Our team comprises content writers, video editors, and SEO specialists. We are uniquely positioned to help you create great videos, optimise them with the right keywords, and market them so that they reach your customer base. 
Our YouTube video marketing services help you reach your full potential on YouTube through paid and unpaid strategies.
The SaaS industry creates user-oriented, subscription-based technology that meets the needs and goals of its customers. High-quality videos can improve your customers' experience by filling in the gaps in their content consumption. 
SaaS businesses can use instructional videos to create tutorials, training videos, and screencasts to show customers how to make the best of their service. Our YouTube marketing services for SaaS companies can help you increase customer lifecycle and customer retention through memorable videos.
The Telecom industry constantly finds new and better ways of communicating with its customers. YouTube video marketing is the perfect medium for Telecom businesses to explore. 
As a YouTube marketing agency, Goodman Lantern can help you create regular and relevant video content that best fits your brand and target audience. 
We devise a YouTube marketing solutions campaign that helps you stand out in a competitive market and connect with potential customers in meaningful ways.
The VR/AR industry creates immersive experiences which can be hard to translate through static content. Videos can explain the key features of your product and show them to viewers. 
Video content demonstrates what to expect from your product and builds trust in its efficacy. Our AR/VR YouTube video marketing services can quickly and effectively capture attention while highlighting your brand and products. 
We tell stories in a short amount of time and leave a lasting impression. We show your customers the value your business and product bring to their lives through creative and compelling video content.
Our Clients Love Working With Us Because We Believe in Collaboration
At Goodman Lantern we're all about building long-term, successful relationships with our clients. We take the time to get to know their business AND the people behind the brand. In true collaborative spirit, we do everything we can to tell your story and help your business grow.
"The website Goodman built met expectations and the project management system is easy to use and saves time."
Executive Director, Asian Pharmaceuticals
"The communication is excellent and you receive responses within 24 hours."
Marketing Manager, Flatworld Solutions
"What truly stands out about them (Goodman Lantern) is their seamless project management and content delivery, combined with a wildly diversified pool of experts. No matter what you need content for, if you want it written by native speakers, about complex topics, and delivered on time, Goodman Lantern is your best bet."
Marketing Manager, AutoStore
Frequently Asked Questions
YouTube Marketing Services FAQs FAQs
Apart from video content creation, what else do your YouTube Marketing Services include?
We offer a complete and seamless YouTube service as a YouTube video marketing company. We create high-quality videos and do everything that comes before and after. From storyboarding ideas to post-production editing to adding special effects – we do it all. 
Our team has a comprehensive understanding of the entire production process. We offer storytelling services to create a consistent narrative in each video and throughout your campaign.  
We also offer illustration services to create channel art, channel trailers, and logos to ensure easily recognisable and consistent branding across your YouTube channel.
Why do I need video content?
Audiences are also more likely to interact with video content than text, illustrations, or images. Be it a music video, tutorial video or social media post, creating a flow enables viewers to take in information easily. This makes videos an effective and popular tool to elevate your digital marketing strategy.
Goodman Lantern's YouTube video marketing services craft visually appealing and structured videos that help you harness the power of imagery to connect with your target audience effectively.
What types of videos can I use in my YouTube marketing campaign?
There are a variety of creative video styles available to businesses today. Different videos are suitable for different goals. Companies that want to show their organisation's ethos and personality can create personable corporate videos. This can include 'meet the team' videos, CEO interviews, and customer reviews. 
Companies can easily produce low-budget animated whiteboard videos for a quick and minimalist look. They can opt for short-form commercial videos to best describe their products and services. 
Tutorials, how-to videos, and instructional videos are educational videos that can explain complicated concepts and enhance engagement in a fun and conversational tone.
Why do I need to hire an external YouTube marketing agency?
A YouTube marketing agency offers a methodical way to generate and publish videos. It ensures that each video fits into your overarching digital marketing strategy. 
Goodman Lantern is a YouTube video marketing company that delivers a complete package of well-researched, carefully curated video content that is aligned with your business goals.
We do not simply give you a video. Our videos are tailored to resonate with your target audience and distributed on their preferred content platforms to ensure success. We help you increase watch times and conversion rates, improve lead generations, and boost brand awareness.
What are the costs of running a YouTube advertising campaign?
It depends. The cost of a YouTube ad is based on the demographic and region you are targeting. It also varies on the content and the included keywords. 
As a YouTube ads agency, we cater to your marketing and advertising needs. Our YouTube advertising services create custom advertising packages and pricing structures that suit your budget while meeting your business goals.
Want to learn more about how our YouTube marketing solutions can be tailored to your business goals? Book a call with us today and find out how our YouTube marketing services can help you grow your business.
We've helped develop the voice behind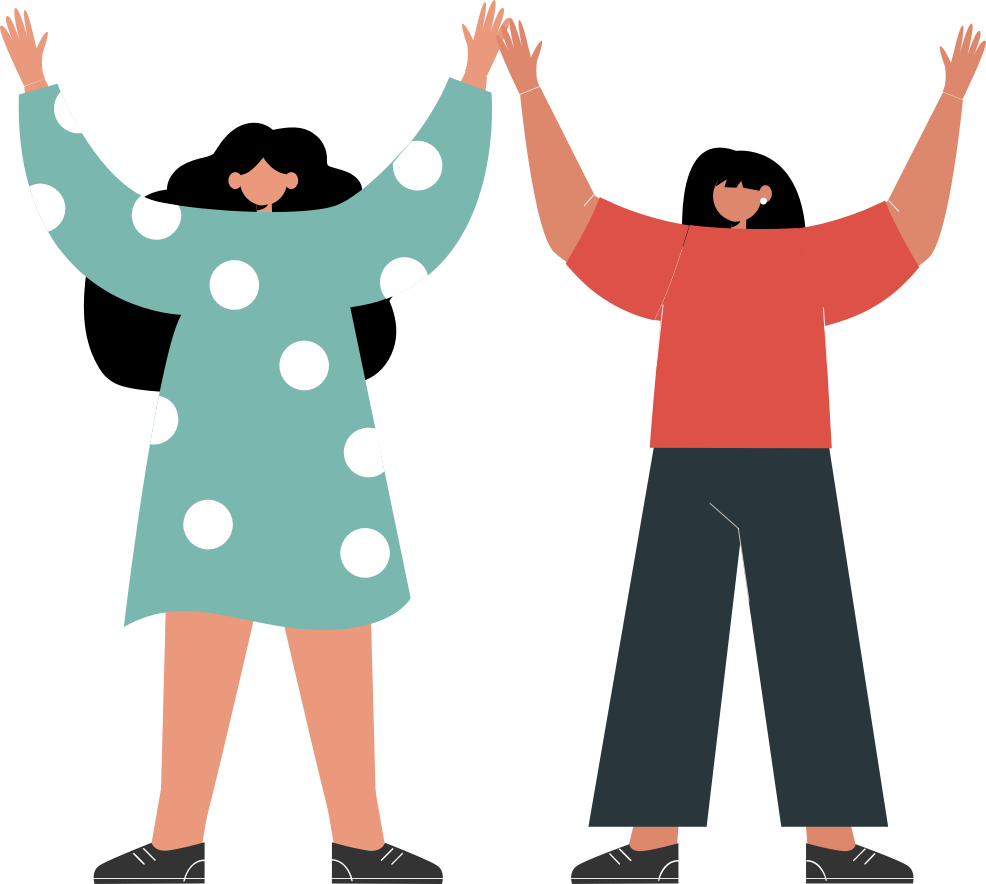 At our core, we're a content marketing agency. But we have a bigger 'why' that supports what we do.
By choosing Goodman Lantern as your content creation partner, you're making a pretty big impact too. You're helping us to act with integrity by providing remote work opportunities to women, many of whom are the breadwinners of their families.
Want to have a bigger impact? Get in touch with us at [email protected] or learn more.