Accelerate Your Business With
Twitter Marketing Services
Twitter can grow a following quicker than any other social media following. Using a subtle and persuasive soft-selling approach, it's also a great way to promote thought leadership and get your brand message across.
Twitter's beauty is its content caps at 240 characters. This means it gets a message across quickly and concisely.
Mostly, however, you'll want to use Twitter to open conversation and promote engagement. This serves as a kind of "word of mouth" promotion strategy which results in leads and sales.
As part of these inbound marketing services, it gives users what they want: valuable content. This strategic use of content converts interest into customers that pay and stay loyal to your brand.
So, it provides qualified leads and retains and engages your current audience, spearheading your industry and keeping you above your competition in the flood of content that's being distributed every day.
Our content communicates with your ideal audience and connects with them in a way that feels personal. We use Twitter to uplift your brand and keep people interested, revisiting your Twitter page and your brand's products and offerings.
Ultimately, when incorporated strategically as part of your inbound marketing campaign, it'll boost your company's growth.
Remember, you need more than one social media platform to grow your brand – and each social platform meets different audiences and serves different consumer needs. Twitter is no different
So, as part of our inbound marketing services, we use Twitter to attract, engage and delight your desired audience. There are multiple ways Twitter can enhance business growth. But coming up with consistent content that's catchy may not be each business owner's forte. That's why we offer these services to you as an expert in marketing and content.
The goal of using Twitter is to grow brand exposure. We use it to build your audience reach. We curate relevant content that aligns with your brand message, ideals, and trending topics.
Of course, Twitter can also be used for business updates and promotions – but you always want a human approach that strategically combines this with content to back all the reasons as to why people would like to support your brand in the first place.
Why Should I Use Twitter Marketing?
Twitter marketing is a great tool to add to an effective inbound marketing plan. Since a good content strategy streamlines content through multiple content channels at once, it reiterates this brand message in its own quick, catchy and delightful way.
Remember that we use the three tiers of inbound marketing when using Twitter services. We use this content strategically to attract, engage and delight your customers.
Our inbound marketing services attract customers with valuable content that resonates with them and meets their needs. We engage your audience by connecting with them to create a sustainable and trusting relationship with your brand.
Lastly, we delight your audience too. We do this by meeting your client's needs, building their trust and using this platform to provide yet another way to enhance connection and grow customer satisfaction.
Twitter is also great for users on the go who spend a lot of time on their phones.
Considering each post has a 280-word limit, it's a fast way to connect to your customers. This is ideal for viewers with a short attention span.
Tweets can include texts, images, links or videos. These are integrated to publish industry related updates and other exciting news.
Product promotion needs to be backed by thought-provoking statements and catchy facts that provide a human element to your brand. Twitter informs customers on deals and why they should support those deals by engaging with your audience and garnering their support and trust.
Content promotion through
Twitter is great for various
reasons. Your competition uses it, and you need to stay ahead of the game. It's pretty much free. What better reason not to use it as part of your inbound marketing services?
Content promotion through Twitter is great for various reasons. Your competition uses it, and you need to stay ahead of the game. It's pretty much free. What better reason not to use it as part of your inbound marketing services?
It promotes a kind of word of mouth sales approach. 60% of a brand's followers are more likely to buy a product after following the brand on Twitter.
You can also retweet user-generated content. People can also recommend their excellent services through you. This is great, authentic content to add to your marketing strategy.
Retweets drive action, and good content inspires conversation. The valuable conversation keeps users connected to your brand.
Goodman Lantern's Twitter
Marketing Process
How Goodman Lantern's Twitter
Marketing Services Work
First, we run an audit on your current platforms to see where you fit in the market. We make sure to get an idea of your current aims and establish your brand message to give justice to your brand voice.
We draw up a content calendar as part of our b2b inbound marketing services. We value collaboration and ask for feedback on our updates.
Your satisfaction is our priority, and even though we're experts in content and brand messaging, we know that you're your brand and its goals best. This means we're happy to make revisions.
Remember that data and research back our strategies and techniques. Our team taps into the latest trends,
communicating to your audience in just the right way.
We aim to build a good company reputation by mapping your marketing content. This ensures your business money, effort and time are maximised.
As an inbound digital marketing agency, our expert team creates magnetic and original content. We consider your brand voice when we speak to your ideal customer base. Our content is then promoted and distributed strategically.
Of course, regular updates and meetings ensure you're always satisfied. We'll track and measure the content results – whether it's reaching the right audience, bringing in traction and drawing traffic to your website. Ultimately, we want engagement, but we also want to encourage sales.
We'll use Twitter analytics and other measurement services to ensure we're hitting the right marks. We'll make sure your brand is reaching all its targets and touchpoints.
Why Should You Choose Us?
At Goodman Lantern, we're experts in what we do. We know how to optimise different content streams to provide your business with the best inbound marketing services.
Our team is diverse and qualified in varied skill sets. We've got researchers, designers, writers, marketers and strategists who are well-versed in their field. We use a holistic and collaborative approach to bring you the best possible service.
We're flexible and adaptable too. This means we can cater to your changing needs and a dynamic market. We keep your brand at the top of the content game by tapping into the latest industry-specific and marketing trends.
The best inbound marketing agencies are adaptable. Our team's informed by our researchers, who do a thorough data analysis to integrate into your quarterly marketing plan. We then use experienced marketing strategists to carry out this plan.
On top of that, the content we curate is written by native English speakers who capture your business tone eloquently. We adapt the content's delivery to the channel at hand. Since Twitter has a specific style and a limited character count, you'll need to get the message across as powerfully and succinctly as possible.
Let's not forget that we're backed by excellent designers too. Since text content works better alongside visuals, they'll design just the right pieces to coincide with any campaign that'll capture your audience's eyes, getting them engaged and retweeting in seconds.
Since we value collaboration, you'll be fully involved in the project. We give you a direct line to your project manager to keep you connected throughout the process.
Our Clients Love Working With Us Because We Believe in Collaboration
At Goodman Lantern we're all about building long-term, successful relationships with our clients. We take the time to get to know their business AND the people behind the brand. In true collaborative spirit, we do everything we can to tell your story and help your business grow.
"They have allowed us to super-charge our business development and content function efficiently and successfully."
"Whenever we've provided feedback or suggestions, they have always been receptive and open to making changes."
"Their responsiveness to feedback, ability to quickly learn about new industries, and commitment to quality contribute to a collaboration that will continue into the foreseeable future."
Twitter Marketing Services FAQs
How do I know our Twitter strategies are working?
Our inbound marketing consultants run a quarterly audit. They then use analytics tools to measure traction, traffic and sales conversions.
We understand that trends are fluid, so we're flexible and ready to adapt our marketing approach. Of course, all these changes are backed by data that we're happy to share with you.
Will Twitter marketing bring results immediately?
Yes. A functional social media campaign will boost brand discoverability immediately. If it's consistently used and managed appropriately, it'll build brand trust and enhance customer service and satisfaction.
You'll start seeing great results within a month or two. Remember that our approach is data-driven and flexible – so we adapt our inbound marketing services quarterly to ensure your brand stays top of mind.
Does Twitter work for manufacturing companies?
All businesses can benefit from strategic social media strategy use. But, yes – most specifically – niche industries that may be difficult for the layperson to understand will benefit significantly from having their services communicated in a down to earth, human-centric way.
Not to mention, you'll be more discoverable, which is sure to bring in qualified leads and promote sales.
Can Twitter be integrated into HubSpot?
Twitter-HubSpot integration is possible. We're happy to perform a migration process for you so that your social media strategies are streamlined and connected through a single, easy-to-use and optimised platform.
What if we already have a Twitter profile?
We'll run an audit on your profile to assess its functionality. We'll then compare it to your competitors and see where you sit in the market. If necessary, we'll update your profile for you.
And, of course, we're happy to take over the Twitter account management and optimise it for you to build brand trust and visibility. We'll create conversation, create traction and engagement and get your brand noticed.
Do you provide Twitter management and support?
As an inbound digital marketing agency, we offer social media support no matter the platform.
We understand that most businesses may not have the time or capacity to manage their social media feeds, post on them consistently and manage any engagement, messages and requests. So, we're happy to take the burden off your shoulders to manage and optimise these services for you.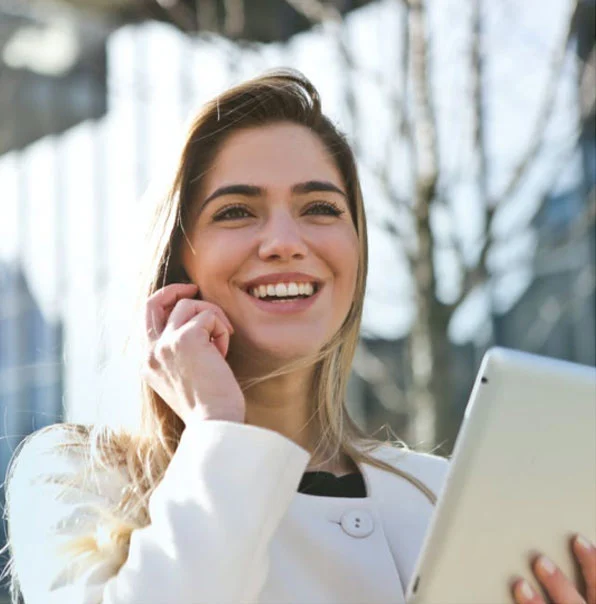 Get in Touch
Are you ready to get your brand seen? We will help you decide the best content marketing strategy for your business. Book a discovery call, and let's get in touch.
We'll guide you on fully optimising your social media strategies by creating meaningful conversations. This is sure to build brand trust and get your consumers right to the end of the sales funnel.
We've helped develop the voice behind
Hundreds of Businesses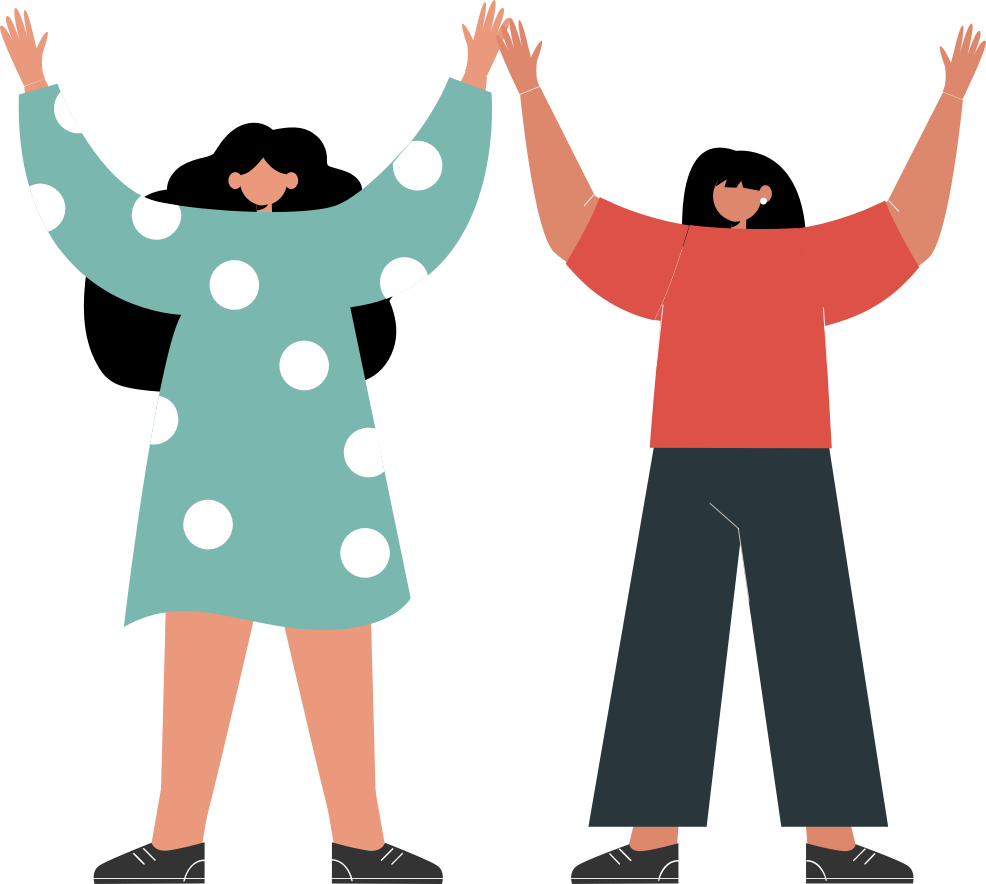 At our core, we're a content marketing agency. But we have a bigger 'why' that supports what we do.
By choosing Goodman Lantern as your content creation partner, you're making a pretty big impact too. You're helping us to act with integrity by providing remote work opportunities to women, many of whom are the breadwinners of their families.
Want to have a bigger impact? Get in touch with us at impact@goodmanlantern.com or learn more.