What Is a Website Audit?
A technical website audit is a process used to check your website's overall performance. A healthy website strategically uses content and tech settings to perform well on Google's rankings.
Since Google's bots favour websites with excellent customer experience, they'll prioritise well-designed websites that run smoothly. This means that an optimised website will rank highly, making it easily discoverable.
Your aim is to have a website that ensures a positive user experience – using content and the latest tech updates to stay on top of Google's rankings. This streamlines your website and products, connecting them to the right audience.
Our inbound marketing consultants can put together a plan to help you enhance your website and online marketing strategies. This gives you an advantage in your industry and a chance to make your business grow.
You can trust our expert team to make all the changes you need to get ahead of the game. We do this by making quality changes in tech, your website's content, and overall design.
Why Do I Need an Audit if My Website's
Working Fine?
Since Google updates regularly, it makes sense to audit your website regularly, too. An audit will get an idea of its performance and what you can do to stay on top of the game in the ever-changing digital landscape.
This will not only keep your website highly ranked on Google, but it'll keep you updated on how to better market your brand and services in a way that generates the best leads. To summarise, since Google is updated regularly, any new changes that don't work alongside your website could affect its functionality and ranking.
Google's bots prioritise websites that are quick to load, easy to use, and set up to fit the functionality of their latest updates. A regular in-depth web audit will keep you at the top of the index field, which keeps your website highly ranked.
Why do you want a high page ranking?
So that your brands and products can be discovered, of course! How often do you browse through page two of Google?
A website audit also updates the keywords you use in your website since a keyword's strength can change. Updating keywords allows people with 'commercial intent' (i.e. those who search for things are more likely to buy them) to find your site and engage with your brand.
Overall, a website audit ensures your leads are relevant. That way, your readers are more likely to convert into paying customers, which means you can spend less time and money on other forms of marketing.
A website audit will boost your product and service visibility, maintain a satisfactory user experience, and inform you on the latest market trends through a competitor analysis that identifies gaps in the market.
It can also be used to improve your broader inbound marketing strategy by collecting relevant data and tracking insights using Google Analytics.
Technical Website Audits Have
Unmatched Benefits
A thorough technical web audit hosts tons of benefits. It'll inform your team to make the changes necessary to better your marketing and grow your business.
This begins with making sure the tech settings in the backend are aligned with Google's latest updates. An audit can check your loading speed, whether your website is optimised for mobile and web, and whether your URL is safe and secure.
When it comes to design, the website needs to be laid so that the links are dispersed strategically and indexed, particularly to prioritise smooth user experience and reader flow.
A user won't want to click more than three times to get where they want. If they have to wait more than three seconds for your page to load, they're gone.
We'll do these tech updates for you. It'll need to be done every couple of months or so to keep you relevant and high ranking.
There are also other benefits of doing a technical web audit to better your inbound marketing strategy. From performing a competitor analysis to see where you rank in the market to bettering your website's performance by tracking engagement, leads, and sales – and how to improve them by navigating dead ends.
All of this requires a team with experience in design, software, tech, research, and marketing. Tracking this data, loading time, and other performance checks requires niche software and know-how. Also, it takes an integrated approach to really optimise your website when coming from all angles.
Your website needs to be tech-informed. You'll also need to know what to do with the data you collect, how to incorporate it into your marketing plan, and even adapt it to the latest trends. At Goodman Lantern, we offer inbound marketing services that'll do all of this for you.
Are you ready for growth?
We're here to help You Take Your Business to the Next Level.
Why Choose Goodman Lantern's Web
Audit Services?
At Goodman Lantern, our strategy creation is designed to excel. We help you build a strong foundation so that your other marketing activities can thrive.
Our expert team does thorough research. This way, we turn interest into leads, making sure you have a relevant audience. We encourage any prospective clients to complete the journey through the sales funnel from start to finish.
A high-quality product deserves marketing to match. Our inbound marketing consultants perform technical website audits that get your product seen by strengthening your strategy from back to front. We cover all the nitty-gritty details, from the website's backend to the content you use and even the way it's all laid out.
We have a full team available with specialities in development, marketing, software, design and writing. They work together to bring you the highest quality service. We cover your touchpoints by approaching a project from all angles and perspectives. This well-rounded strategy means that no detail is left untouched, and everything is done strategically.
Our service success lies in the fact that we're not just tech informed – we're experts in marketing, too.
Our Clients Love Working With Us Because We Believe in Collaboration
At Goodman Lantern we're all about building long-term, successful relationships with our clients. We take the time to get to know their business AND the people behind the brand. In true collaborative spirit, we do everything we can to tell your story and help your business grow.
"Goodman Lantern delivered everything that I asked and they committed to. They were also great communicators during all parts of the process."
"Whenever we've provided feedback or suggestions they have always been receptive and open to making changes."
"Outsourcing is fraught with dangers but somehow Goodman Lantern makes it so seamless. It's not just the final delivery that is impressive but their constant feedback and re-framing of the brief, which is where the real value add and efficiency is."
Technical Website Audits Services FAQs
What if we already have a website?
We'll back up all the information you have on your existing website. We then transfer the data to a platform that works even better. If you're already happy with your website platform, we'll simply manage and update it for you.
What about paid advertising?
Goodman Lantern is a specialist in inbound marketing services. Part of our content strategy involves paid advertising options. We choose the right plans for you, adapting them to ensure a return on investment. We'll use the right tools to find the right people for you.
Do you provide web support?
We offer continued web support. This involves maintaining your existing website or updating it. We can also manage and maintain eCommerce sites, ensuring they're up to scratch and up to date with the latest algorithms, keywords, and Google functionalities.
How will I know if our inbound marketing strategies are working?
You'll see results!
But, you'll also have the ability to navigate and track these results since you'll have access to the data collected in your site's backend. This way, you can follow leads and engagement and see what works and doesn't.
How long until my business sees results?
Since your website will be more discoverable, you could be seeing results straight away. If you're unsure of whether you're gaining traction – we'll show you the data from the backend and even train you on how to interpret it.
Our content strategy will follow a quarterly plan. You should expect better discoverability and user experience straight after the audit – and once the data captured is tailored into your inbound marketing strategies, you can start bettering sales and expanding your audience in about three months.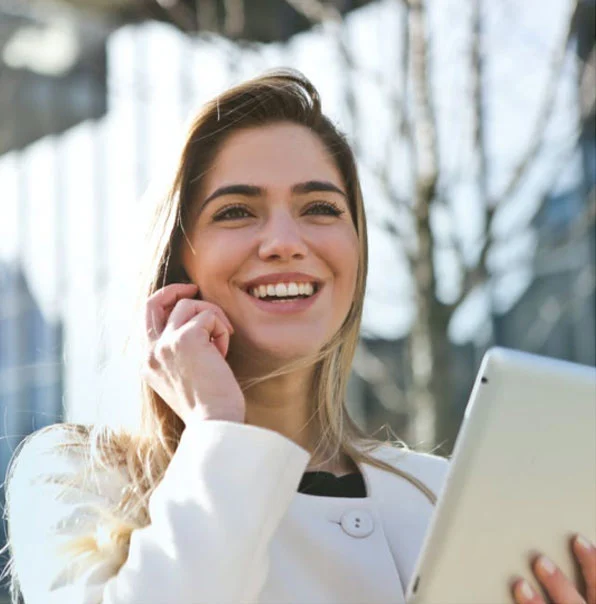 Get in Touch
Your ideal tailor-crafted marketing strategy lies a phone call or email away. If you're ready to take your business to the next level of success, we're here to help.
Book a consultation call or email us with your brief and we get started on planning your road to organic growth.
We've helped develop the voice behind`
Hundreds of Businesses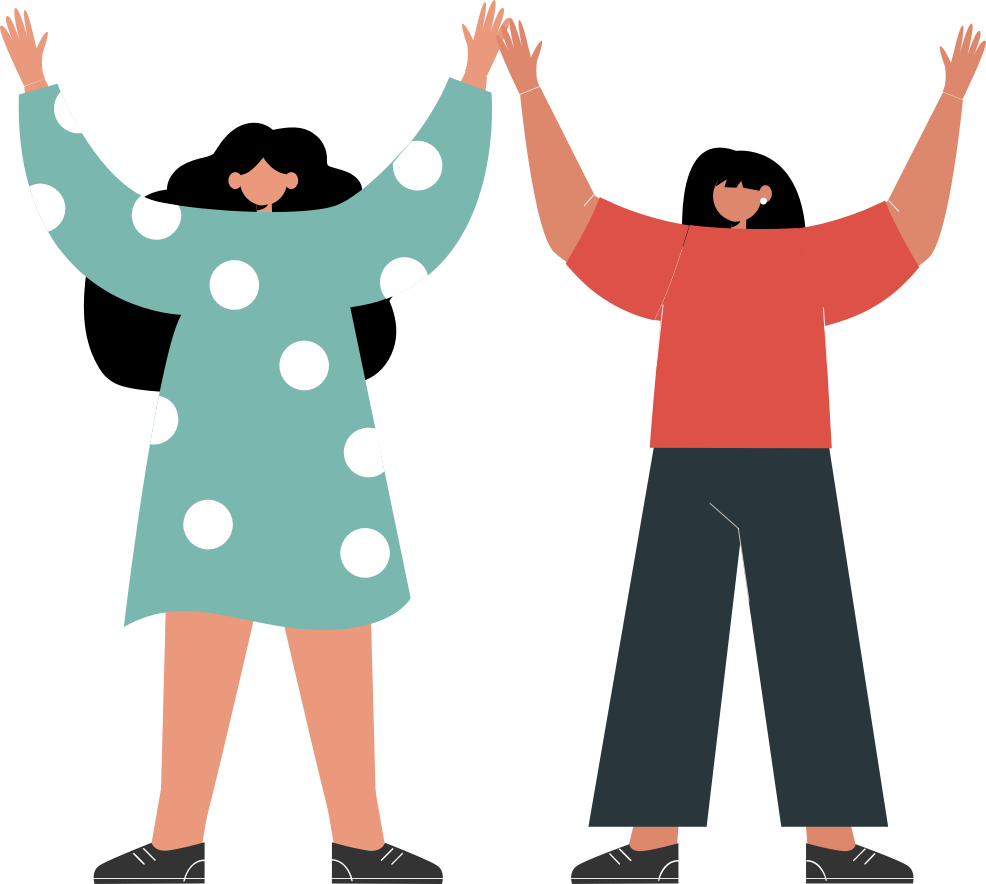 At our core, we're a content marketing agency. But we have a bigger 'why' that supports what we do.
By choosing Goodman Lantern as your content creation partner, you're making a pretty big impact too. You're helping us to act with integrity by providing remote work opportunities to women, many of whom are the breadwinners of their families.
Want to have a bigger impact? Get in touch with us at impact@goodmanlantern.com or learn more.