Originally published April 23, 2022 , updated on January 23, 2023
Published Date: The date when the blog went live on GL website. Updated Date: The latest date when the GL Content team updated this blog.
Pinterest offers a valuable platform that businesses can utilise as a place to put their content. It also comes with many features that can help track content performance. This task can be outsourced to experts with Pinterest management services, saving time and money.
Grow Your Visibility with Pinterest Management
Pinterest is a social media site where platform users can view a brand's blogs, articles and other content. Pinterest management services can grow brand visibility by optimising your content strategy, allowing you to reach more people.
Pinterest management services craft high-quality posts, known as pins. The more views and clicks your pins receive, your visibility becomes greater. 
Social media, such as Pinterest, allow potential customers a window to access your wider content network. Providing links to your website and key information like contact details increases clarity around your brand image.
Pinterest has in-built analytics, which allows businesses to monitor the performance of their pins. This will enable you to get a tangible sense of how Pinterest management services grow your visibility. 

Additionally, a Pinterest management agency will use these analytics to adapt its strategy over time. This is to the end of maximising business growth through online content.
Why Your Business Needs Pinterest Management Services
The benefits of Pinterest management services for businesses can be wide-ranging. Often, it can be tricky to balance an effective content strategy whilst focusing on the day-to-day running of a business.
By using a Pinterest management agency, your business will have all its resources available to deliver your products and services to the highest quality. These services should also ensure an equal level of quality is associated with your brand image.
Pinterest management services can drive traffic to your business, both in the form of potential customers and business contacts. This works towards boosting sales for your business.
Our Pinterest Marketing Process
At Goodman Lantern, our Pinterest marketing process covers many angles to deliver on your business goals. We take a strategic, flexible approach that emphasises audience engagement.
We establish early on the sort of content that will prove most effective for you with us. This encompasses formatting, language, visuals, data and distribution methods. Our process evolves the more time we spend with each client.
The result is that your business is supported by quality marketing content that uses advanced SEO techniques. You'll then see greater levels of social engagement, lead generation and onboarding.
A social media profile is often the first interaction consumers will have with a brand. As such, it must promote your brand image while containing relevant information. Goodman Lantern will tailor your business account with visual and written content to appeal to your target audience.
Pinterest Marketing Strategy
Pinterest marketing services typically take place over a long period, with their effects sometimes being immeasurable for months. Therefore, having a concrete Pinterest marketing strategy saves you resources. We discuss marketing strategy at length with our clients due to this and meet your business goals.
The aspect of Pinterest that will drive the most traffic towards your business is attractive pins. We create unique pins for your business that follow your overarching Pinterest marketing strategy. They implement your vision by using keywords and hashtags that draw your audience's attention.
Growing your following on Pinterest or any social media site takes consistency. At Goodman Lantern, we establish a regular content schedule specially designed for marketing your business far and wide. Our team consists solely of industry professionals, so we never miss a client deadline.
Optimising content for Pinterest means making it as immediately striking as possible. This is because your brand will be competing with all the other content potential customers might be scrolling past at any given time. Goodman Lantern identifies ways to generate leads and promote interaction with your content.
We like to keep our clients in the loop and give updates on how their content is performing. Resultantly, our Pinterest marketing services include analytics reports. This shows you metrics concerning your profile, how individual pins are performing and the types of people your brand is reaching.
How Goodman Lantern Pinterest Marketing Services Work
Goodman Lantern provides world-class Pinterest marketing services to boost sales for businesses. Our process doesn't neglect any part of the marketing funnel to make sure of this.
As a Pinterest management agency, the first thing we do is develop a comprehensive, robust and exciting content strategy. Our holistic approach to content marketing makes this process go so smoothly.
Once we've established with our clients their marketing priorities, both in terms of target audience and brand image, we'll begin creating content. Not just any content, though. It will be content designed to cultivate a loyal online customer base.
It means identifying the features and techniques that will prove most effective for content on Pinterest. This includes using the keywords and hashtags that are most appealing to your target audience. We also devise visual elements for pins to catch the user's attention.

Goodman Lantern will always measure the performance of your content to inform and develop future strategies. For our Pinterest management services, this means gathering data related to profile interaction and pin performance. We adapt our range of marketing tools to maximise visibility and increase long term business growth.
Why Should You Choose Us?
This holistic approach allows you to tap into your target audience and capitalise on the nature of your customer base. Thanks to successful lead generation services and lead retention practices, you'll see sales soar.
Goodman Lantern's content creation services don't just benefit individual businesses either. We help brands to both expand their reach and increase their authority.   
Goodman Lantern is a content marketing agency with years of experience, and we're here to help.
There are frequently multiple businesses fighting to promote services to improve the same process in the SaaS industry. Goodman Lantern helps these companies stand out from their peers. 
Our content builds brand authority in these businesses' target audiences, leading to a higher uptake rate. With our help, SaaS businesses can benefit from a customer base that trusts them as a thought leader in their industry.
Cloud-based services are becoming more and more popular, resulting in many SaaS businesses being relatively young. Goodman Lantern's marketing services are very affordable and efficient. We're the ideal choice for small SaaS businesses looking to expand their reach, secure a loyal customer base and boost sales.
The technologies involved in the telecommunications industry are constantly developing and improving. As a result, the opportunities for businesses in this industry are plentiful. Goodman Lantern provides content that ensures telecom businesses don't miss out on valuable opportunities. 
We provide telecom businesses with content that emphasises the strengths of their products and brand. We'll cover topics that relate to the industry, simplifying complex ideas to demonstrate our clients' expertise. In this way, we help drive engagement from your target audience.
The team of consummate professionals at Goodman Lantern stay up to date on trends in many industries. One of these is the augmented and virtual reality industry, quickly becoming a significant player in the technology sector. 
We've proven to be comfortable creating content strategies to serve businesses in the augmented reality industry.
However diverse and multi-faceted your goals may be, Goodman Lantern has the means to deliver. Our content marketing services maximise reach, audience engagement and brand authority. In short, we help put your company on the map.
Our Clients Love Working With Us Because We Believe in Collaboration
At Goodman Lantern we're all about building long-term, successful relationships with our clients. We take the time to get to know their business AND the people behind the brand. In true collaborative spirit, we do everything we can to tell your story and help your business grow.
"Kickstarter campaign and contacting lists of businesses in the pool industry. They helped us run a $45,000 campaign over two months."
"Goodman Lantern successfully delivered content on time. The feedback and professionalism have been great. They are very effective."
Head of Content, A Small World
"The first project I did with Goodman Lantern was about hard to obtain data. That being said, my client won the bid, so the meeting was a great success. I received great praise for being able to pull off something so fast. It was very professional, cost-efficient and we got the partnership deal."
Marketing Manager, RCR Investments
Pinterest Management Services FAQs
Do I need a business account?
Yes! Within Pinterest's terms of service, businesses operate through business accounts. It is within your interest to do so, though, as it gives you access to extra features like Pinterest analytics. Feel free to convert an existing personal account or start fresh.
Should I delete pins after a certain amount of time?
No. While old pins might present an outdated image of your business, they have the potential to generate new leads all the same. Furthermore, they will be inaccessible by proxy over time due to the wealth of new content you put out. The ability of old pins to go viral can also make them a powerful marketing asset.
What sort of content is most successful on Pinterest?
It's a bit of a trick question, as a diverse content plan will usually suit you best. Blogging is the best content for SEO purposes and developing brand authority. However, short-form visual content can effectively grab the attention of potential customers.
How important are followers on Pinterest?
We estimate followers on Pinterest aren't as crucial for marketing as those on YouTube or Instagram. However, making connections with followers can be highly beneficial, and so they should by no means be discounted.
Utilising online platforms like Pinterest for marketing content is bread and butter for us. The best bit? Pinterest management services are just one part of what we offer. Discover how much your business could benefit from an expert content marketing strategy by contacting Goodman Lantern today.
We've helped develop the voice behind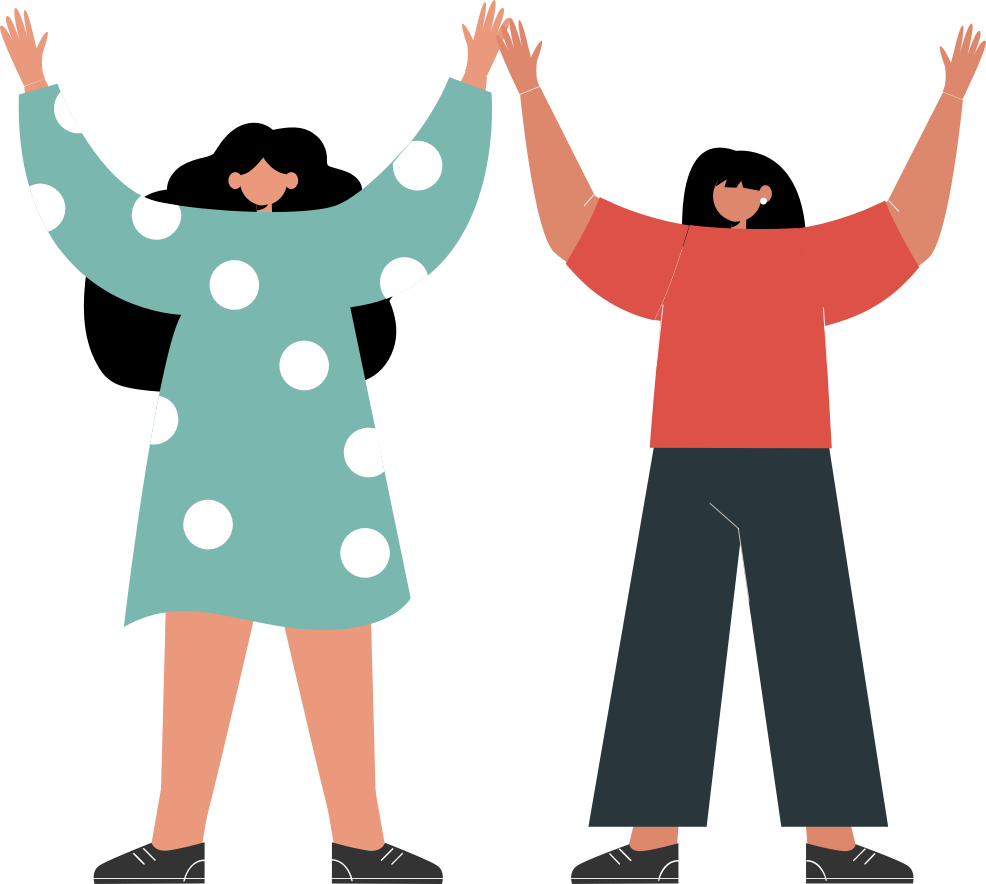 At our core, we're a content marketing agency. But we have a bigger 'why' that supports what we do.
By choosing Goodman Lantern as your content creation partner, you're making a pretty big impact too. You're helping us to act with integrity by providing remote work opportunities to women, many of whom are the breadwinners of their families.
Want to have a bigger impact? Get in touch with us at [email protected] or learn more.