Trusted Marketing Services
For Your Brand
As a social media and Instagram marketing agency, our team of experienced researchers, writers, and marketers are fluent in the language of social media, platform strategy, and marketing.
We fully comprehend the various aspects of cultivating a social media marketing plan to achieve your unique business goals.
We follow, analyse, and transmute the latest digital trends, SEO techniques, and your authentic business tone to bolster and maintain your presence and overall visibility on social media.
We tap into our abundant pool of social media knowledge and garnered skills to ensure your tailor-crafted, original Instagram marketing efforts perform to our best ability and help you achieve your business goals.
Each phase and process of our professional Instagram Marketing Services ensures that your brand gains unmatched visibility, credibility, and following, assisting your business in generating more leads and, ultimately, making more sales.
Why Your Business Needs
Instagram Marketing Services
Social media has undergone a complete metamorphosis since its inception over 20 years ago. Today, social media is utilised as a marketing and brand engagement tool. One of the most influential and used platforms is Instagram.
This particular social media application requires different content formats to attract and engage both current and potential customers. Each bit of content counts towards your brand's visibility and overall reputation, from images and animations to videos and podcasts.
Cultivating a strong presence on Instagram is one of the most potent forms of marketing. It has the power to actively boost your brand's visibility and position your company as a thought leader in your industry.
A strong Instagram presence is a true business elevator in this economic climate. When presenting your offerings to the online world, you're welcoming a multitude of diverse prospects to your doorstep and adding a deeper layer of credibility to your overall company atmosphere.
At Goodman Lantern, our talented team of Instagram marketing experts know how to cultivate engaging, memorable, and effective Instagram pages and content to help you win customers' hearts.
Our Instagram Marketing Process
At Goodman Lantern, we want to ensure that our customers receive Instagram Marketing services at the highest possible standard. We have streamlined, refined, and perfected our Instagram Marketing process over the years.
Our team manager will maintain constant connection and communication with you throughout the project. If at any point, you are not satisfied with the work produced, you can request a revision session. At that point, we will halt all immediate work and revise all content you are not 100% sure about.
Below are the different phases of our Instagram Marketing Services:
Profile Setup
We analyse our business, brand tone, desired audience members, and goals. With your assistance, we help you set up your company's Instagram profile, create your company description, choose your company photograph, and help you start your brand community.
Instagram Marketing Strategy
We meet with you to curate the ideal content plan and marketing strategy. Each phase of the marketing strategy is shaped to suit your current and future business needs and drive growth.
Instagram Content Development
We cultivate a content plan including the various types of content, precisely when to post each carefully crafted content piece, and how to distribute them to reach your target audience range.
We also consider the latest digital trends and SEO practices to ensure maximum results.
Page Growth
We constantly analyse your page growth to discover what part of our strategy and pieces of content work and what don't. We refine the process and focus on the best performing content.
Monitoring
After we have finalised your Instagram page and marketing plan, we monitor and analyse the results in real-time to ensure your new and original page is receiving organic and sustainable results.
Management & Reporting
Once we have completed the final stages of your Instagram Marketing plan, we conduct an in-depth report on the efforts and results and help your team better understand your new marketing page to ensure the process continues once our contract with you has ended.
Why Choose Goodman Lantern for
Instagram Marketing Services
We're a dedicated social media and Instagram marketing agency aimed towards creating memorable, persuasive, and original content.
We consist of professional research, marketing, and writing teams with extensive experience in the social media and marketing realm. We are fluent in crafting strategies for various audience members and industries.
Every Instagram marketing strategy we create is curated and moulded to perfectly suit your business and meet your marketing goals. Your business can overcome both your current and future marketing challenges and reach sustainable success with us at your side.
Our team understands the demanding and intricate nature of search engine optimisation and which specific practices best suit your unique business goals and brand tone.
We know how to apply each effort in the most natural way possible to encourage high search engine ranking and for ultimate visibility boosts.
Our content creation, social media, and Instagram marketing strategies are curated to the best of our ability. We adhere to the latest version of our internal knowledge basis, ensuring quality and value in everything we produce.
Our Clients Love Working With Us Because We Believe in Collaboration
At Goodman Lantern we're all about building long-term, successful relationships with our clients. We take the time to get to know their business AND the people behind the brand. In true collaborative spirit, we do everything we can to tell your story and help your business grow.
"Goodman Lantern has an unparalleled level of skill and talent, coupled with a keen understanding of implementation."
"Whenever we've provided feedback or suggestions they have always been receptive and open to making changes."
"In marketing, content generation is one of the biggest challenges. I've been using a large freelancing network, and I did have trouble finding the right talent to produce content for us. Then I got to know Goodman Lantern. We started to do business together, and it seemed Raj understood my requirements very well. He delivered quality content that met my expectations."
Instagram Marketing Services FAQs
Why is Instagram effective?
Instagram is one of the most utilised social media platforms with the largest followings. If done correctly, your Instagram marketing can attract a wealth of returning customers to elevate your business success.
Why must I hire professionals to create my Instagram page?
Instagram may appear simple, but it can be complicated to find your place or position your company as a thought leader when many businesses are doing the same.
When you hire professionals, your business takes the time to perform tailor-crafted marketing strategies to reach your specific goals.
In addition, professionals understand how social media and digital trends work and will harness this awareness to boost your brand's awareness and recognition.
Do you have any previous experience or work?
Who owns the copyright to work produced?
Your business, as our customer, owns all the copyrights to any work we produce for you.
What is the process behind your Instagram marketing services?
First, we discuss your business goals and target audience. We then analyse your offerings, brand tone, and current marketing data.
We use our research to craft a robust Instagram marketing and content strategy that aims to help you achieve your company's marketing goals.
After you've approved the planning, we get to work on helping you implement your new, persuasive, and engaging social media strategy.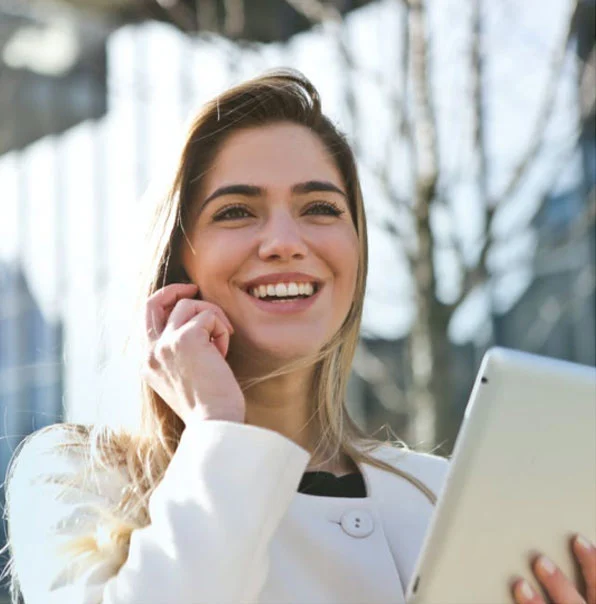 Get in Touch
When you're ready to take your business localisation to the next level, get in touch with us to help you do it. Our Translation and Localisation services ensure a seamless transition as you adapt your business for a globalised audience. To learn more, schedule a discovery call with us today.
We've helped develop the voice behind
Hundreds of Businesses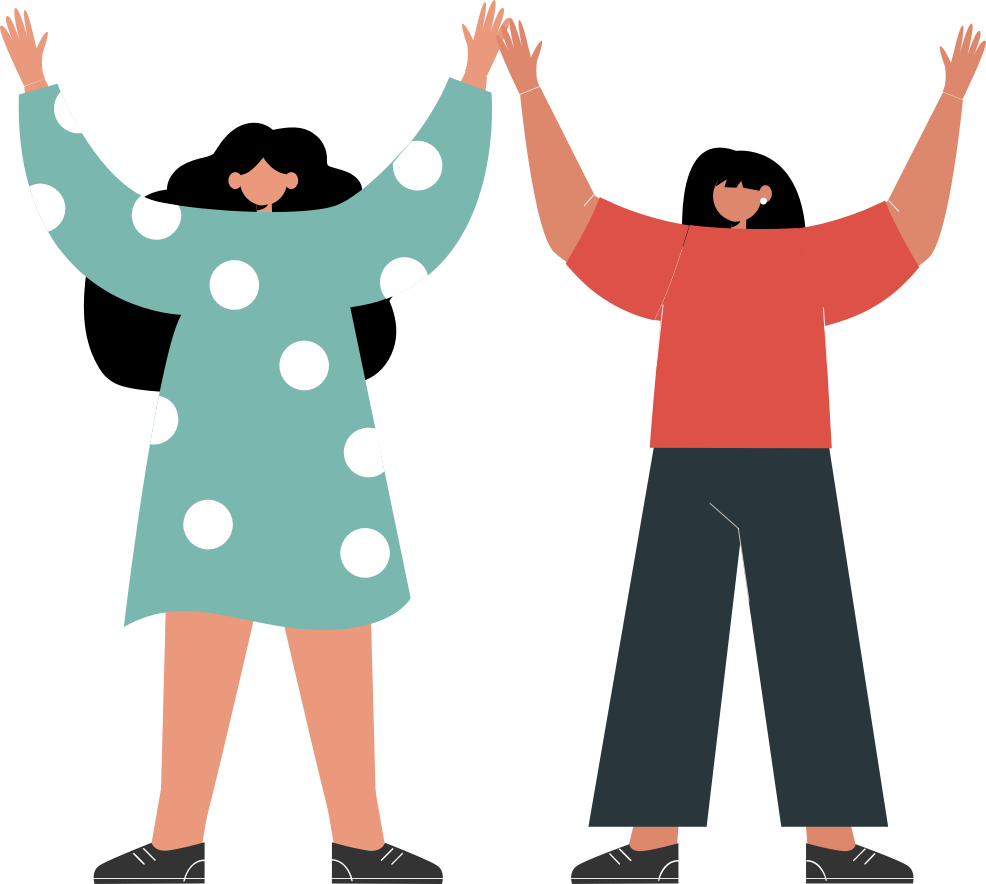 At our core, we're a content marketing agency. But we have a bigger 'why' that supports what we do.
By choosing Goodman Lantern as your content creation partner, you're making a pretty big impact too. You're helping us to act with integrity by providing remote work opportunities to women, many of whom are the breadwinners of their families.
Want to have a bigger impact? Get in touch with us at impact@goodmanlantern.com or learn more.