Generate Leads with A Facebook Management Agency
Over 2 billion users use Facebook. Customers use Facebook to connect with brands, buy products, get information, and read reviews. It is no surprise that it is a popular social media platform for companies worldwide.
From Facebook's vast audience and reach, companies need to find the most likely users to become potential customers. Thus, quality lead generation is a crucial step that allows brands to strategically engage the right users and convert them into loyal customers.
This is where our Facebook management services come in. As one of the best Facebook marketing agencies in the industry, we help you curate the right content for the right demographic and promote it effectively to build a strong community on Facebook.
From researching top-of-the-funnel audiences to carrying out social media audits to running pay-per-click advertising campaigns – we offer an end-to-end service that results in quality lead generation, follower growth, customer engagement, organic website traffic, and increased revenue.
Why Facebook Marketing?
The most compelling reason for any company to make the most of its Facebook page is that its target audience is there. Facebook is ideal for any company looking to connect with untapped audiences and funnel them towards conversion.
An effective Facebook marketing strategy involves sharing relevant and valuable content, understanding best practices for organic social media promotion, and ensuring your content reaches your target audience's news feeds.
Companies can also interact with influencers and industry counterparts to foster meaningful business connections.
Our Facebook management services develop a holistic and systematic strategy of using the platform to meet your needs. We help you improve lead generation, build brand awareness, and distribute content at every sales funnel stage.
Our Facebook Marketing Process
As a full-service Facebook marketing agency, we offer a wide range of Facebook management and advertising services. We cover everything from content distribution strategy to paid advertising management to creating custom reports.
Our Facebook management services help you get the most commercial value out of the platform. We ensure that each aspect of your Facebook strategy is aligned with your marketing objectives and will help you achieve your business goals.
Facebook Strategy Development
With a platform as versatile as Facebook, there are many moving parts in a Facebook marketing plan. While building a strategy tailored to your business goals, we conduct in-depth research into your target audience using Audience Insights and other tools.
Our Facebook ad management services team work with the Ad Manager and the Power Editor to run successful advertising campaigns. We help refine your target audiences and develop a distribution strategy to get the message out.
The Facebook strategy development phase also covers creating SEO landing pages, crafting memorable ad copy, optimising your business page content, and designing visuals and graphics.
Facebook Content Creation
Content is an integral part of your Facebook business page. An engaging and captivating copy can inspire visitors to like your page, follow your account, or visit your website.
As a content marketing company and Facebook advertising agency, we are experts at creating content. We write informative content for About pages, persuasive call-to-action for posts, and SEO captions for photos, videos, and stories.
We deliver memorable, clear, and easily digested content that performs well on all engagement metrics and gets your posts and pages more impressions, likes, comments, and shares.
Facebook Page Growth
One of the main goals of any marketing campaign is sustained growth. Our Facebook strategy is no different. We use our content to boost your brand visibility and gradually increase your follower base.
By crafting well-performing posts, interacting with your community, responding to comments, and engaging with other brands, we help expand your presence on the platform.
As a professional Facebook advertising company, we keep up a steady stream of ads and posts to build up your presence on the platform.
Facebook Monitoring
Like most social media platforms, the trends and tactics on Facebook are constantly changing. Through social listening tools, our Facebook management services team monitors the conversations your target audience has to keep you in the loop. We craft and reposition our strategy accordingly.
We monitor key performance indicators such as brand mentions, shares, and comments. This helps us understand how your customer base feels about your brand and your products and services. This information assists us in improving reputation management and customer relationship building.
Facebook Reporting
Many key metrics help us gauge the success of our Facebook strategy. Impressions,
reach, click, likes, shares, and comments allow us to measure customer
engagement. Follows and organic website traffic indicate the direct impact on
increasing customer base.
Our Facebook ad agency services team tracks and analyses cost-per-click, cost-
per-action, and cost-per-thousand-impressions, amongst other paid ad metrics. All
our analyses are regularly documented in concise and informative reports.
Understanding the progress and impact of our Facebook strategy helps us improve
our plan and drive deeper engagement, raise lead generation, boost website traffic,
and improve customer satisfaction.
How Goodman Lantern Facebook
Management Works
An effective Facebook strategy reaches new audiences, shares content regularly, manages ads, and runs performance analyses. This can be stressful to carry out successfully, especially when working with tight deadlines.
Goodman Lantern's Facebook Management Services help
you integrate disparate elements into a cohesive strategy. As a
professional Facebook marketing agency, we have efficient
workflows to help us work with large workloads and deliver results
on time.
Our Facebook Management Services take care of everything – from
setting up your initial business page to building a posting schedule
to sticking to it. We tailor our services to your business goals, from
customer analysis to content creation to social listening.
As a top-tier Facebook advertising agency, we also help brands grow through robust content and ads management.
Our team builds your social media profile, collaborates with influencers, provides community service, and reports on social media performance. We showcase your products and services, highlight your brand's best values, and align your Facebook page with your overarching brand identity.
If you are looking to promote your brand on Facebook and gain more followers, greater customer engagement, and better conversion rates – Goodman Lantern is here to help.
Why Should You Choose Us?
Your Facebook page can significantly impact how your customers feel about your brand. It is essential that it looks attractive and shares accurate and engaging information. You need a Facebook marketing agency that clearly understands your business goals, target audience, and your brand value.
Goodman Lantern takes the time to understand your business goals and commits to helping you meet them. We build meaningful relationships with your customers and create a positive impression of your brand.
As a content marketing and Facebook advertising agency, we are uniquely positioned to have our Facebook management services align with your broader digital marketing strategy. We bring in our SEO and Pay-per-click advertising expertise to give you the most bang for your buck.
We have created successful Facebook pages that increased brand awareness, sales, and followers for businesses in various industries. This gives us the experience to understand your unique challenges and help you solve them.
Our Clients Love Working With Us Because We Believe in Collaboration
At Goodman Lantern we're all about building long-term, successful relationships with our clients. We take the time to get to know their business AND the people behind the brand. In true collaborative spirit, we do everything we can to tell your story and help your business grow.
"Goodman Lantern has an unparalleled level of skill and talent, coupled with a keen understanding of implementation."
"The communication is excellent and you receive responses within 24 hours."
"Whenever we've provided feedback or suggestions they have always been receptive and open to making changes."
Facebook Management Services FAQs
What are the benefits of using Facebook?
A Facebook business page offers many benefits for your brand. You can introduce your business to new audiences, share accurate information on your products and services, and drive traffic to your website, blogs, and other social media channels.
Moreover, targeted advertising can be an effective and powerful way to connect with customers, see your product or service, and funnel them towards your page.
Facebook also allows you to provide customer support, gather data on key metrics, and analyse them for better marketing decisions.
Why should I hire an external Facebook marketing agency?
While Facebook is an easy-to-use platform, it takes a thorough understanding of its various applications and tools to use it successfully for social media management.
A professional Facebook marketing agency is adept at planning, crafting, and publishing content on social platforms. They can also carry out the tedious but essential aspects of Facebook management, such as social media audits, audience research, and competitor analysis.
As one of the best Facebook marketing agencies in the industry, we take a holistic approach to managing our clients' social media accounts successfully. We combine organic and paid solutions to deliver the most efficient and profitable results.
Are your Facebook Management services useful for small businesses?
Any level of a marketing campaign requires a marketing budget. Facebook offers a multipurpose platform where you can carry out a vast range of marketing and advertising activities. This is particularly great for small to medium-sized businesses.
Small businesses may not have the time, skill, or human resources to devote to building an effective Facebook strategy and continue to manage it. Our Facebook Management services help small businesses increase awareness, leads, customers, and website traffic – all within budget.
What Facebook Management Services do you offer?
As a full-service Facebook marketing agency, we offer a wide range of services for Facebook. Our Facebook management services include building a strategy from scratch, content creation, page growth, monitoring key performance indicators, and creating concise reports.
We also offer Facebook advertising services covering crafting and promoting Facebook Ads, ad budgeting, demographic targeting, and other unique Facebook marketing techniques.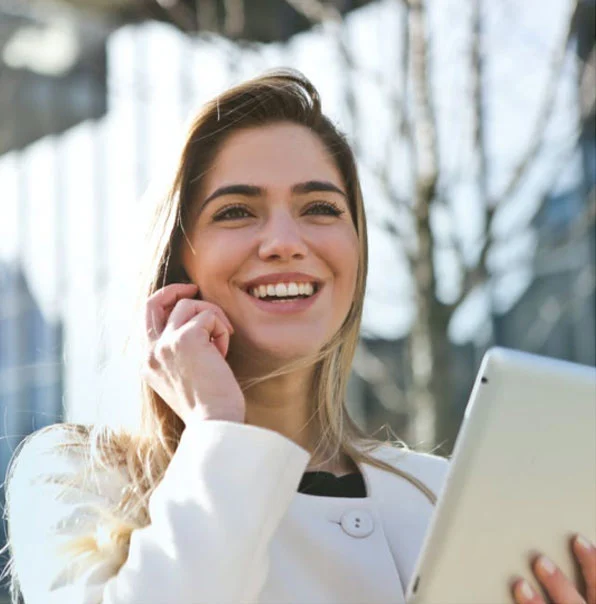 Get in Touch
Are you ready to make the most of your Facebook business page? Book a discovery call with us and learn more about our Facebook Management Services. Connect with us today, and we'll help you figure out your next steps.
We've helped develop the voice behind
Hundreds of Businesses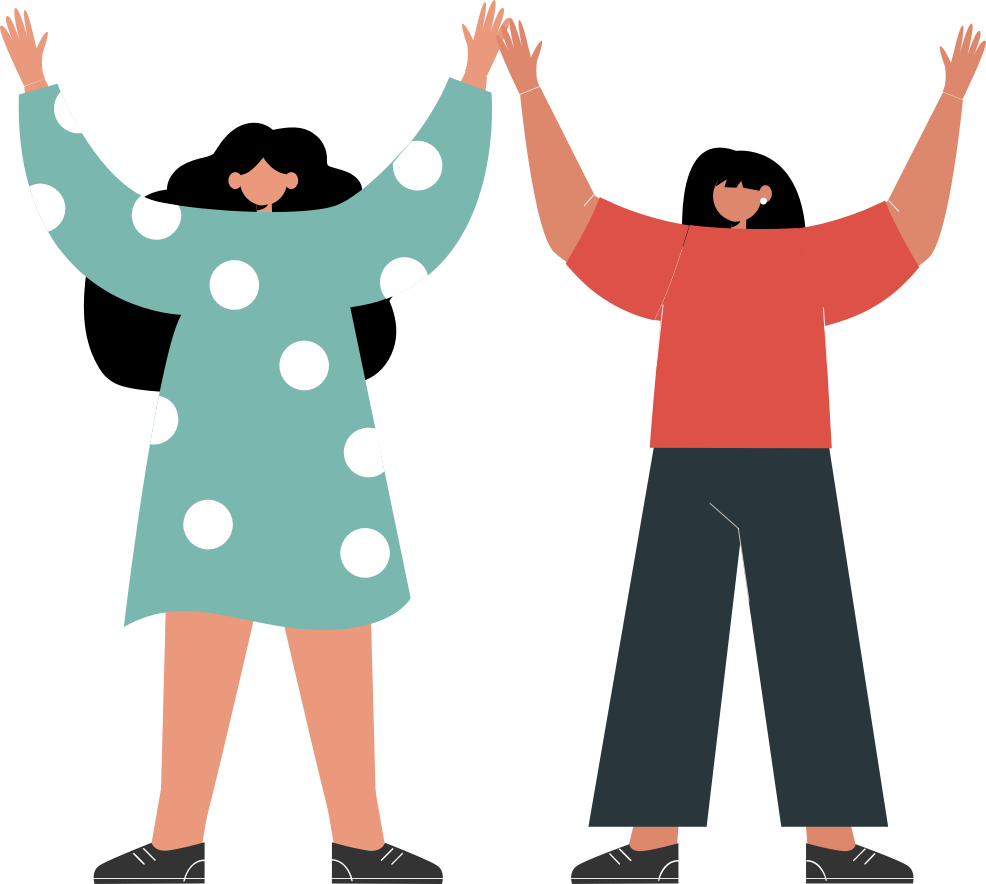 At our core, we're a content marketing agency. But we have a bigger 'why' that supports what we do.
By choosing Goodman Lantern as your content creation partner, you're making a pretty big impact too. You're helping us to act with integrity by providing remote work opportunities to women, many of whom are the breadwinners of their families.
Want to have a bigger impact? Get in touch with us atimpact@goodmanlantern.com or learn more.