What is Franchise SEO?
Franchise SEO marketing focuses on techniques to build the image of your franchise among potential customers. It does this by optimising a franchise's content for search engine ranking.
You may be wondering, shouldn't a franchise SEO strategy, therefore, incorporate local or national SEO techniques? The truth is, they frequently do. Franchise SEO services will target consumers on either a local or national level, depending on the nature of the franchise.
For instance, your franchise may already have a brand with products and services that have been established within your industry. A competent franchise SEO agency will then focus on the local keywords associated with the businesses. These keywords will cover geographical locations and other information relevant to franchise premises.
Increasing franchise search engine ranking means producing SEO content for multiple digital platforms. It combines on-page SEO like blogs and articles with off-page SEO like social media posts, video content, Google My Business and backlinks.
Due to these tactics' broad approach, Franchise SEO services must be highly adaptable. The SEO content produced for franchises is tailored towards the appropriate audiences. This helps franchise SEO achieve an increased rate of lead conversion.
How Franchise SEO Services Help Businesses
The primary way franchise SEO services help franchisees is by increasing the online visibility of their business. This in itself can have many beneficial repercussions, especially for small business owners.
Firstly, increased visibility for franchisees means that all the individual companies within the franchise also benefit. This means franchise SEO services can often be better value for money than traditional SEO services.
Moreover, each franchisee has to compete with different businesses in a different market context. Increasing the visibility of the franchise brand aids the marketing efforts of all franchisees.
Due to how franchises operate, franchise SEO services can translate directly to SEO tools for franchisees. For instance, mention of franchisees on the franchise brand website are textbook examples of off-page SEO.
Franchise SEO is a blanket strategy that can affect all franchisees equally. Resultantly, franchisees can interact with a far larger audience due to franchise SEO.
Benefits of Franchise SEO
Like all businesses, the benefits of SEO content services for franchises are significant. The main goal of franchise SEO is to help franchise brand content rank highly in search engine results pages(SERPs).
This makes the franchise more visible and, by extension, accessible to prospective customers. For the bottom line, it means more sales and increased revenue.
When your franchise has secured a position among the top search results related to your industry, it signals to consumers that you're a leader in your field. Once your on-page content backs this up, franchise SEO also helps you retain customers long term.
While some types of SEO will focus on niche areas of your market, franchise SEO services aim to attract customers from a wide variety of areas. As mentioned earlier, this is because franchise SEO services capitalise on the fact there are multiple businesses under one brand.
Drive Organic Traffic and Generate Leads
A franchise SEO strategy will drive traffic by optimising content for potential customers. It will identify these people based on reliable data, thus ensuring their online searches are more likely to lead to the franchise brand. This isn't general traffic either; it will be made up of solid leads.
Improve Your ROI
When the viewers of your marketing content are more likely to purchase your products and services, a franchise will see a greater return on investment. A franchise SEO strategy will work towards this with a thorough analysis of the brand's target audience. Getting a return on investment is vital for small business owners in particular.
SEO Improves Credibility and Trust
Consumers look to search engine rankings to reflect a company's credibility. As such, when the trusted franchise brand shows up concerning a company, that level of credibility rubs off. Consumers engage more readily with content when they believe it comes from an authentic, expert source.
SEO Targets the Entire Marketing Funnel
SEO strategies can be robust and complex, employing many techniques, technologies and methodologies. As such, SEO targets all aspects of the marketing funnel. Tools can drive potential customers, promote brand image, utilise social media and increase market reach, all to effectively convert consumers to loyal customers.
Reach to Your Entire Target Audience
No matter how niche or broad your target audience is, franchise SEO services put them at your fingertips. SEO means catering to the searches of potential customers. You benefit by having your content appeal to the wants and priorities of your audience. You'll demonstrate how you can help.
SEO Optimises User Experience
When it comes to user experience, convenience is a significant factor. SEO helps deliver this for franchises by giving consumers all the information they need to know within their first search engine results page. Furthermore, SEO ensures that the on-page content is relevant to potential customers.
SEO Enhances PPC Success
As the name indicates, pay-per-click advertising is an online marketing tool whereby the advertiser pays a small fee with each click they receive. SEO enables PPC efforts to be more effective by increasing these adverts' traffic. PPC adverts can then contribute towards a brand's ranking within search engine results.
Our Franchise SEO Solutions Includes
At Goodman Lantern, franchise SEO solutions are a part of the vast range of services we provide for businesses. When you employ a franchise SEO company like us, you'll be able to use franchise SEO to achieve your marketing goals.
Like all our SEO content solutions, the Goodman Lantern approach is holistic. This means our franchise SEO solutions are designed to cater to your business's unique marketing needs.
Local SEO
Local SEO can provide robust business solutions where a franchise has one or more physical business locations. Shifting your keywords focus towards the local area allows your content to target potential customers nearby. With this, we'll help you cultivate an online community of consumers who are readily able to access your services.
Digital PR
Creating a positive brand image for your franchise is key to boosting the effectiveness of the business. When your brand is considered a thought-leader in your industry, consumers are more inclined to click on and engage with your content. We ensure you'll experience a boost in lead generation and conversion.
Content Marketing
Providing high-quality, data-driven, unique content is the backbone of our franchise SEO solutions. Driving traffic towards your brand won't amount to much if your content doesn't effectively market your products and services. Goodman Lantern provides our clients with engaging and informative pieces of content.
Technical SEO
To deliver website-based content, Goodman Lantern will ensure your site meets the technical requirements of modern-day search engines.
Elements such as rendering, crawling, indexing, and website architecture all work towards improving technical SEO. Using solutions in this area ensures your content is easily accessible to your audience.
How Franchise SEO Boosts Your Business Presence
Boosting your business's online presence is one of the main results of a successfully implemented franchise SEO strategy.
One of the ways franchise SEO services achieves this is by improving search engine ranking.
This puts business-related information in a position where your target audience can conveniently find it.
Features like backlinks and other forms of off-page SEO help make franchises more discoverable. As a result, your business's presence will be felt over a much broader online area. This is particularly true when social media presence is concerned, as content can be maximised for consumer engagement.
Why You Should Choose Us
With Goodman Lantern, you'll be investing in trustworthy content of the highest quality. We combine writing, analytics, research, designing and editing to provide a complete content package.
When you choose us, we'll craft a strategy that is both unique to you and implements bespoke content. Our SEO content creation services help you stand heads above your competitors. Our content can lead you to become a prominent brand name in your industry/field in the long term.
Our team has gained experience with a vast range of content solutions, distribution methods and applying specialist knowledge. That means whatever your business, product or industry, we'll go above and beyond to deliver on your marketing goals.
We understand content marketing for businesses down to a T. That's why Goodman Lantern is committed to increasing your growth through sales, lead generation and compelling content.
Our Clients Love Working With Us Because We Believe in Collaboration
At Goodman Lantern we're all about building long-term, successful relationships with our clients. We take the time to get to know their business AND the people behind the brand. In true collaborative spirit, we do everything we can to tell your story and help your business grow.
"Whenever we've provided feedback or suggestions they have always been receptive and open to making changes."
"The communication is excellent and you receive responses within 24 hours."
"Goodman Lantern created best-in-class technological deliverables, strategized impactful avenues for business growth, and delivers compelling tools to pitch the app to investors."
Franchise SEO Services FAQs
Do Franchise SEO Services Include Local or National SEO?
Franchise SEO will likely include elements of both local and national SEO. The approach that will benefit your brand the most will vary on a case to case basis.
Can I do Franchise SEO with Multiple Business Locations?
Yes. However, some challenges come with this, such as increased competition from local businesses, increased risk of duplicate content and prioritisation of the franchise brand.
How does Franchise SEO Differ from Other SEO?
Franchise SEO services tend to be more complex and broad in their approach. This is because franchises can operate on a national or even international level. As such, a franchise SEO strategy will typically employ many types of content, content distribution channels and SEO techniques.
What Type of Website Should My Franchise have?
The choice between a corporate, subdomain or microsite website structure should be made with user experience in mind. All provide ways to separate franchisees from the leading brand, thus making them individually more accessible for consumers. Take time to decide on the approach that works best for you.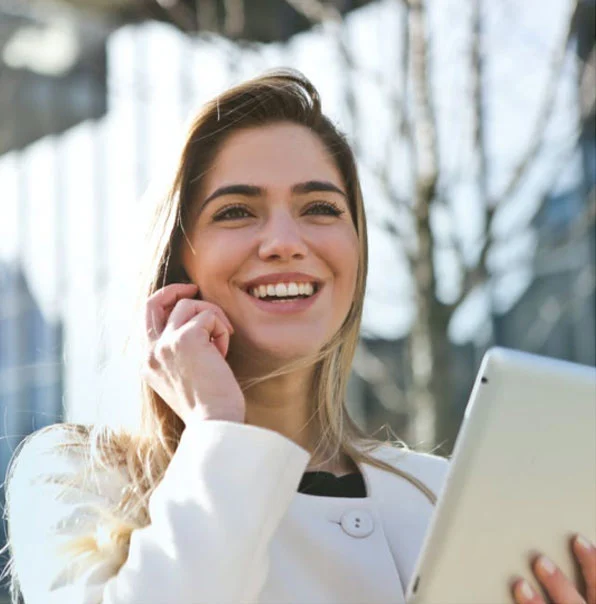 Get in Touch
Goodman Lantern is a company built on the values of transparency, respect and fairness. As such, we work hand-in-hand with our clients to make sure we can provide the best services for their particular needs. Give us a call or an email, and we'll be happy to chat about where we go from here.
We've helped develop the voice behind
Hundreds of Businesses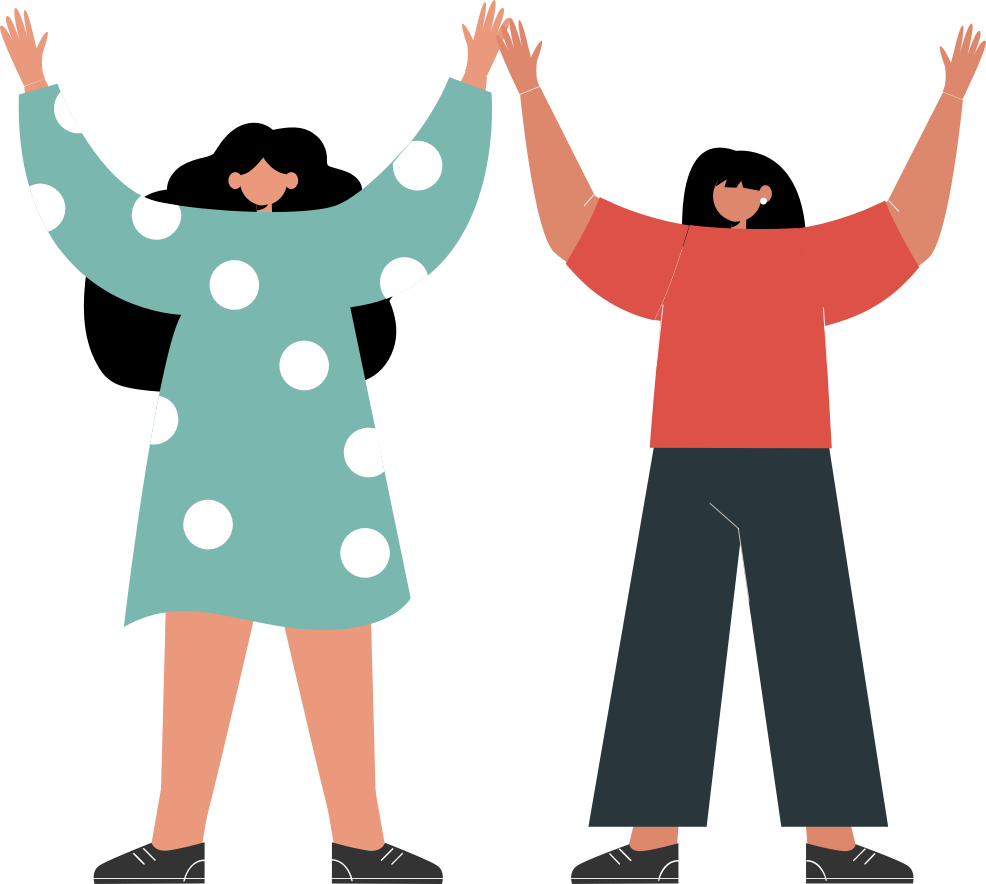 At our core, we're a content marketing agency. But we have a bigger 'why' that supports what we do.
By choosing Goodman Lantern as your content creation partner, you're making a pretty big impact too. You're helping us to act with integrity by providing remote work opportunities to women, many of whom are the breadwinners of their families.
Want to have a bigger impact? Get in touch with us atimpact@goodmanlantern.com or learn more.