Represent Your Brand
all over the world
Video content is a powerful and dynamic medium through which companies can relay their messages. Through captivating visuals and sound, videos can inspire emotions or convey an experience.
Brand video production is an effective and visually compelling way to communicate your company's goals, culture, and products and services. It can make a positive impression on new and existing customers, as well prospective clients and investors. In a competitive market, custom brand videography can differentiate your company and give you the necessary edge over your competitors.
Compelling video content can be used in a variety of ways. It can be easily incorporated into your company website, social media channels, and other marketing mediums. Whether sharing your company's journey on your website home page or livening up a business presentation – videos are a bona fide marketing tool.
As a branded video production company, Goodman Lantern can cater to all your brand video needs.
Why Do You Need Professional
Brand Video Production?
With the easy availability of video making and editing software, nearly anyone can create videos. But not nearly everyone can make videos that compel audiences and influence buying behaviour. To distinguish your company's video content from the rest, you need an expert.
A professional branded video production company produces high-quality videos that stand out in a crowded online space.
As a video content agency, we understand the best practices for marketing video production. We work closely with you to get to know your company, your people, and your customer base. This helps us combine our technical expertise and creative vision to build a video content strategy that gets you closer to your goals.
Goodman Lantern helps companies create value for their audience. Through custom brand videography, our team positions your brand as a thought leader and a credible source of information. We influence your target audience and spur them to take action. We create personal and emotional connections by weaving a compelling story while sharing important product and company information.
Our Process
Goodman Lantern has created exceptional brand videos for a wide range of companies. Our diverse clientele comes from IT & Software, SaaS, Marketing and Advertising, Telecom, Banking and Finance, eCommerce, Fashion and Textiles, and other industries.
While each project brings its own nuanced video strategy, we have developed a custom process that helps us deliver optimal results and maximum customer satisfaction every time.
We view brand video production as the ultimate collaboration between our team and yours. To create a transparent process, we maintain open lines of communication throughout the project and actively embrace your opinions and creative vision.
Our brand video makers have come up with a seamless marketing video production process that can be moulded to your company's marketing and business objectives. From coming up with pre-production ideas to the entire filming and editing process and the final distribution of the video – we take care of it all, giving you an integrated and premium end-to-end service.
Pre-Production
Our first step in any brand video production process is research and brainstorming. We study your target audience – their demographic, what they like, and where and how they consume their content. We also use this time to define the key messages, style, and tone of the video and write a strong script.
Production
As a branded content production company, our team is made up of directors, videographers, and scriptwriters. We work together to translate the story from the script to the screen. If needed, we also hire professional talent and an extra production crew. We weave together lighting, colour, and sound design to produce a cohesive and captivating brand video.
Post-Production
After collecting the footage, our brand video makers work to create a concise and compelling end product that has an organic flow of information. We aim to keep the message simple and straightforward. The editing step is useful in ensuring that the video evokes the right emotions.
Distribution
Every brand video needs the necessary distribution to fulfil its potential. We employ SEO tactics, meta descriptions, and tags to help your video rank high on search engine results pages. Whether it's Google, YouTube, Instagram, LinkedIn, or any other media channel – we ensure your video reaches the right people at the right time.
Why Should You Choose Us?
Goodman Lantern is a top video content agency with substantial experience and expertise in creating brand videos that deliver. We provide access to the latest video production and editing technology. But what truly sets us apart is our commitment to sharing your story with the rest of the world.
Our team comprises talented directors, producers, animators, cinematographers, scriptwriters, and editors. We take the time to understand your company and its goals. We craft videos that help you achieve your goals – from increased lead generation to boosting revenue.
As a professional branded video production company, we follow a considered and thorough process that helps us share our ideas and vision for the project while incorporating your inputs. We also consistently meet deadlines and follow budgets.
As a content marketing and video content agency, we combine our skills in copywriting and SEO to give you a video that has a compelling script as well as the necessary tags to succeed in search engines. Thus, we give you a holistic video strategy that elevates your marketing strategy with increased conversions and high ROI.
Our Clients Love Working With Us Because We Believe in Collaboration
At Goodman Lantern we're all about building long-term, successful relationships with our clients. We take the time to get to know their business AND the people behind the brand. In true collaborative spirit, we do everything we can to tell your story and help your business grow.
"Goodman Lantern has an unparalleled level of skill and talent, coupled with a keen understanding of implementation."
"Whenever we've provided feedback or suggestions they have always been receptive and open to making changes."
"In marketing, content generation is one of the biggest challenges. I've been using a large freelancing network, and I did have trouble finding the right talent to produce content for us. Then I got to know Goodman Lantern. We started to do business together, and it seemed Raj understood my requirements very well. He delivered quality content that met my expectations."
Brand Video Services FAQs
What are the best practices for brand video production?
Brand videos should be easy to follow and succinct. The ideal length of such videos is 1 to 2 minutes. There should also be ample visual cues to reinforce your brand identity. This looks like incorporating the company logo and colours and featuring employees and management.
The video should have a clear objective. It must highlight your target audience's need or problem and then show how your product or service addresses that need.
As a creative video production agency, we are versed in the best practices for brand video production. We use brand videos to drive home the company's vision and values. We show your audience what your brand is about through the style and tone of the video. Thus, we convey your message authentically and sincerely.
What are the benefits of brand videos?
Video content is a powerful medium that creates emotive responses. Since your message is packaged with visuals and music, it creates a more intense impact on your audience's memory. This improves brand awareness and lead generation.
Videos are favoured by search engines, so they also help with overall SEO and page ranking. Overall, videos offer a great return on investment compared to other content formats.
What type of brand videos do you make?
As a full service branded video production company, we make a wide range of brand videos – corporate videos, customer testimonials, instruction videos, and more.
Corporate videos are focused on sharing your brand story, your company values and vision, and giving a behind-the-scenes look into your team. Customer Testimonials are another popular option which allows your customers to share their experiences with your brand. These are particularly useful in influencing your target audience to make a purchase, become a subscriber, or take other positive action.
Instructional and training videos help provide visual demonstrations and share knowledge on how to use your product. This helps create clarity on your product.
What are some misconceptions about working with a video content production company?
While video production is a widespread and common marketing tool, there are still some common misconceptions about working with a video content production company.
First, many companies may think that hiring a professional branded video production company is expensive and may not give enough value. In fact, most creative video production agencies, such as Goodman Lantern, offer competitive pricing. Moreover, high-quality videos have a lot of potential to create sales and revenue, making your investment well worth it.
Another popular misconception is that branded video production companies may not deliver the necessary impact. However, research has shown that modern audiences have truly embraced professionally-made brand videos.
Brand video production especially lends itself to social media formats where users have a shorter attention span, and the platform is often inundated with videos.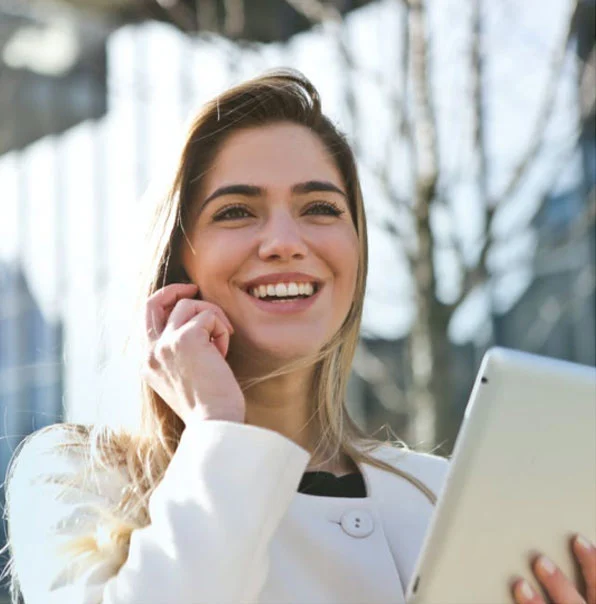 Get in Touch
Are you ready to take your marketing video production to the next level? Connect with us to learn more about our Brand Video Production Services. Book a discovery call, and let us help you figure out your next steps.
We've helped develop the voice behind
Hundreds of Businesses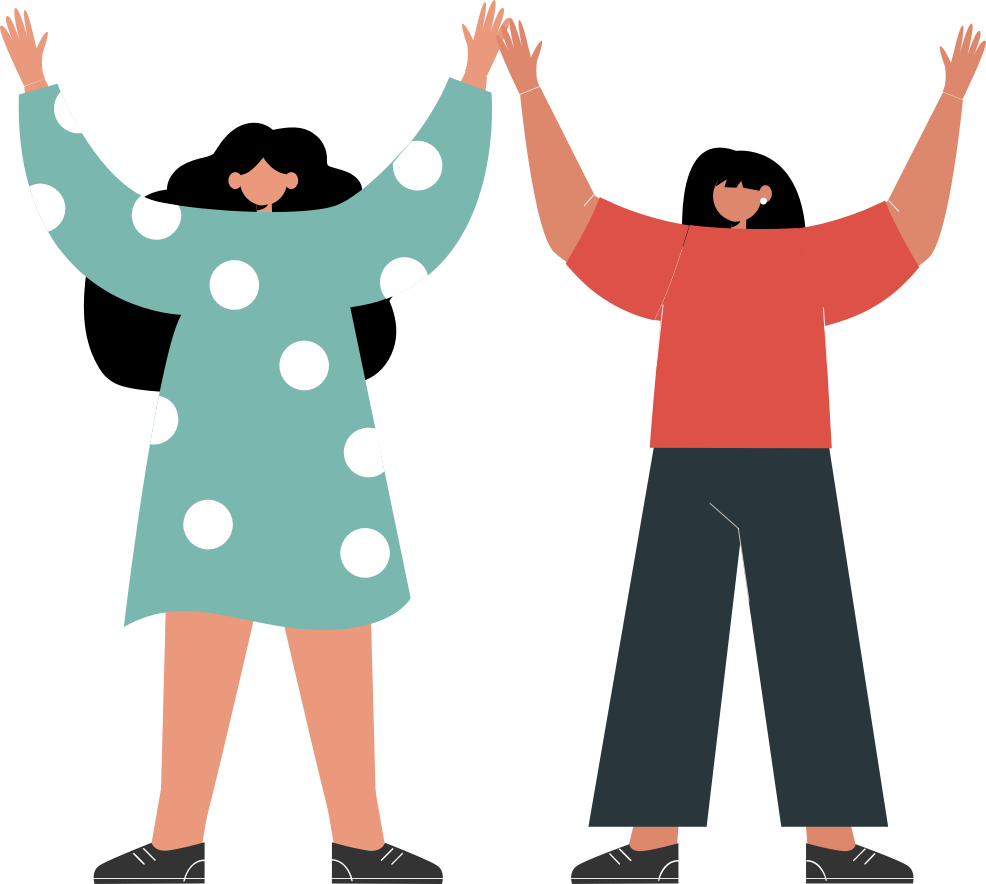 At our core, we're a content marketing agency. But we have a bigger 'why' that supports what we do.
By choosing Goodman Lantern as your content creation partner, you're making a pretty big impact too. You're helping us to act with integrity by providing remote work opportunities to women, many of whom are the breadwinners of their families.
Want to have a bigger impact? Get in touch with us at impact@goodmanlantern.com or learn more.