Digital Marketing Services to
Produce Sales
Ultimately, every business needs income from products and services to continue operating. This can only be achieved through continued sales.
Purchases are essential in ensuring that your business secures a favourable ROI.
ROI is a great indication of how much you have spent on marketing to achieve the number of sales generated. Businesses often spend more on marketing than they get in sales. This is an unfortunate situation to find yourself in, but it can be avoided.
A content strategy is a far-reaching umbrella of tools that helps you deliver effective marketing to secure optimum ROI. Digital strategy and keyword planning services support your content generation goals by tracking and measuring customer behaviour and buying habits. These insights determine the target audience to achieve better results, boost sales, and save money.
Why Your Business Needs a Digital
Marketing Strategy
The number of people online grows every day, and there are many opportunities for businesses to make money. It's tempting just to get started and plough through the many online tools at your disposal.
However, it's crucial to strategise and plan to avoid spending money on marketing that lacks direction. Some of the main benefits to strategising and planning content include:
1
Gaining a detailed understanding of your performance and that of your competitors. This helps you better define your Unique Selling Points (USP), making it easier to sell a product or service.
2
A well-defined target audience often helps make campaigns cheaper. This lets you stretch your budget into other areas of digital marketing.
3
Using highly efficient digital marketing channels. This means no money is wasted on poor results.
It's easy to find yourself trying everything and perhaps wasting more than just time as a result. But only a laser-focused strategy will get you the results you need.
You'll understand how each part of the plan builds towards goals and contributes to ROI through our digital strategy services.
Our Approach to Strategy and
Keyword Planning
There are many ways in which we help businesses through our digital strategy and
keyword planning services. Some of the goals we steer you to achieve involve:
Increasing Brand Awareness
Generating Leads
Increasing Conversion Rates
Increasing Customer Value
Becoming a Thought leader
Improving SEO
Growing Social Media Presence
Through consultations, we can scope your needs and deliver to industry demands.
What Makes Us Unique in Strategy &
Planning Services?
Our keen interest in listening to our customers and working together with them to build strategies that are not only effective but lead to lasting relationships is what sets us apart. With a globally located team with diverse skills and experience, we can assign the appropriate people to each task.
This enables us to bring together a team that meets every business's project and budget demands. Additionally, with digital content writers across multiple time zones, we're able to work timeously to deliver on strict and urgent deadlines.
Our digital strategy and keyword planning services come tried and tested with over a decade of helping businesses build strong reputations and increase customer growth. We create strategies that deliver measurable results through detailed reports, insights and consistent consultations with your business's experts.
With every resource used carefully, we put nothing to waste, making sure you only spend money on what you need to get the best results.
Our Digital Marketing
Strategy Process
Choose The Best Digital Marketing Strategy
For Your Business
Website Audit Strategy
Our digital strategy and keyword planning services start with a look at your business's website. We provide a detailed analysis and report concerning all your website's activity.
SEO Strategy
Generating organic traffic is a major goal in creating an effective digital marketing strategy. The SEO strategy is a plan that improves a website's search engine rankings by attracting website views.
---
eCommerce SEO Strategy
This is specific to online stores. We optimise website headlines, metadata, internal link structure, and product descriptions to improve a store's visibility on search engine results pages (SERPs).
---
Enterprise SEO Strategy
By delivering organic market share growth while minimising risk, we put your brand in a position to become the market leader in your industry.
---
Organic SEO Strategy
The Goodman Lantern digital marketing strategy team is tried and tested in applying the best organic SEO strategies. We get businesses high search rankings on SERPs across Google, Bing, Yahoo, and other search engines.
---
Local SEO Strategy
Get most of your customers locally? Maximise this opportunity by being more visible in local search results. Applying geo-specific keywords and other SEO principles is a step in the right direction.
---
National SEO Strategy
This keyword planning involves focusing on broad keyword terms across your national location. Managing your online reputation is just as important as the keyword strategy. So, make optimum use of your content strategy.
---
Technical SEO Strategy
This part of digital strategy can get complicated because a few lines of code often need to be written. That's why we're here. To better your website's rankings online, we'll tweak the technical aspects so search engines easily index your site.
---
Amazon SEO Strategy
Got webpages on Amazon? We'll help you increase visibility and drive traffic to your pages on the platforms. Get an edge over the competition to make better sales.
---
Franchise SEO Strategy
Own a franchise? It's easy to find your business buried under news and updates from competitors in your location. Through keyword planning, we help your business stand out amongst local competitors.
---
SEO Keyword Planning
Our keywords research services are a crucial part of a digital SEO strategy and involve getting keyword metrics. The Goodman Lantern team searches and forecasts new keywords to add to the campaign.
---
SEO Content Strategy
To help you attract more traffic to your website, we create content that is optimised for Google and draws new customers. It forms part of a business's editorial calendar.
Google Ads/PPC Strategy
Keyword planning happens on a pay-per-click model in Google Adwords. We're sure to search and bid only on keyword terms that are most likely to convert visitors to your website into buyers.
Social Media Strategy
This lays out everything your business plans to distribute and achieve on social media. Defined by the content strategy, it helps drive traffic to the website or specific campaigns.
Link Building Strategy
Creating infographics and guest blog posts are a common link-building strategy. It's best to earn backlinks from other reputable sites to improve your website's authority and rankings,
Video Strategy
Videos are an exceptional way for brands to deliver their message to a large audience in a way that is easily accessible. To do this effectively, you need to follow the best video optimisation practices.
Google Analytics Strategy
Google Analytics is a fantastic tool to measure the efficacy of your content strategy over a specific period. It also gives businesses the ability to track traffic across many channels.
Lead Generation Strategy
Need people to directly contact you to make enquiries about your service or product? Then your digital strategy involves lead generation. There are many ways to convert website traffic into leads.
Graphics Design Strategy
This involves collaborative and integrated content planning. An important part of marketing, it explores the many ways graphic design can be used to benefit a business.
HubSpot Management Strategy
Make HubSpot part of your contact management strategy and gain valuable leads. Leverage this software tool to better understand and take advantage of your consumer communication.
Inbound Marketing Strategy
Inbound marketing strategy is our bread and butter, and it should be yours as well. It's the most important aspect of our digital strategy services and the most powerful. We drive customers to your website.
Outbound Marketing Strategy
Planning on TV or radio advert? Perhaps the sales team is approaching customers at exhibitions and trade shows, we can help with marketing collateral. This will help you put your best foot forward.
Content Distribution Strategy
Making sure that your audience has easy access to your content is very important. This requires careful research of available and relevant channels, suited to your budget.
Learn More
Content Writing Strategy
A good strategy has Key Performance Indicators, (KPI's) and sets out to improve them. Whether your focus is SEO, Google Adwords, or social media, you'll need a carefully planned and executed strategy.
Learn More
Content Marketing Strategy
Your business can work at generating its videos, articles, blogs, and other media to attract an audience and engage customers.
Learn More
Keyword Planning
Keywords ensure that your online content is found by the people that are more likely to buy your product or service. When done correctly, it helps to minimise the money and efforts spent on ineffective platforms and channels of your marketing.
Goodman Lantern is set to optimise your marketing budget through our keywords research service.
Our Clients Love Working With Us Because We Believe in Collaboration
At Goodman Lantern we're all about building long-term, successful relationships with our clients. We take the time to get to know their business AND the people behind the brand. In true collaborative spirit, we do everything we can to tell your story and help your business grow.
"Goodman Lantern has an unparalleled level of skill and talent, coupled with a keen understanding of implementation."
"Whenever we've provided feedback or suggestions they have always been receptive and open to making changes."
"We are delighted with our collaboration with Goodman Lantern because in addition to always delivering the content on time, they have also been extremely responsive to all our requests. Moreover, it was a real pleasure to work with a team that is both very professional and fundamentally human."
Digital Strategy & Keyword Planning FAQs
How Do I Start Keyword Planning?
Most Content Management Systems (CMS) websites have easy to integrate SEO plugins. They usually have a free version of the plugin and you'll have to pay for more advanced versions. The point is, used together with good content, it'll get you started.
How Much Should I Spend on Digital Marketing?
It's hard to say, but the adage, "You get what you pay for" is true. There are thousands of platforms where you can promote your business for free. You should take advantage of them. However, quite often free channels offer a "hit or miss" opportunity. You'll likely have to pay for more predictable results.
How Do I Know I'm Getting Views on My Website?
All CMS platforms have real-time traffic results so you're aware of the kind of traffic your website is getting. For more detailed reports and more consumer-focused insights, Google Analytics comes highly recommended.
Which Online Platform Will Give Me the Best Results?
It's difficult to say. It depends on the kind of industry your business is part of. You might also want to categorise the different kinds of "results" you'd like. For example, a click, a lead or a comment on a social media post. They all have value.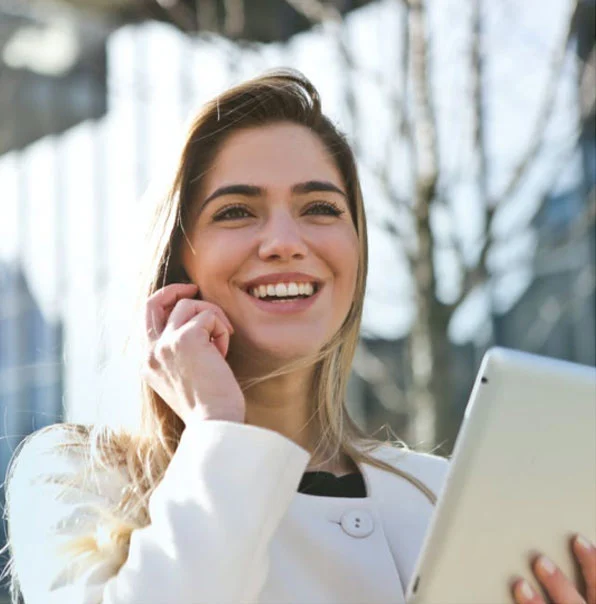 Get in Touch
Book a discovery call with us to learn more about our strategy and keyword planning services. We'd like to help you implement a plan that will lead to the steady improvement of your website and business.
We've helped develop the voice behind
Hundreds of Businesses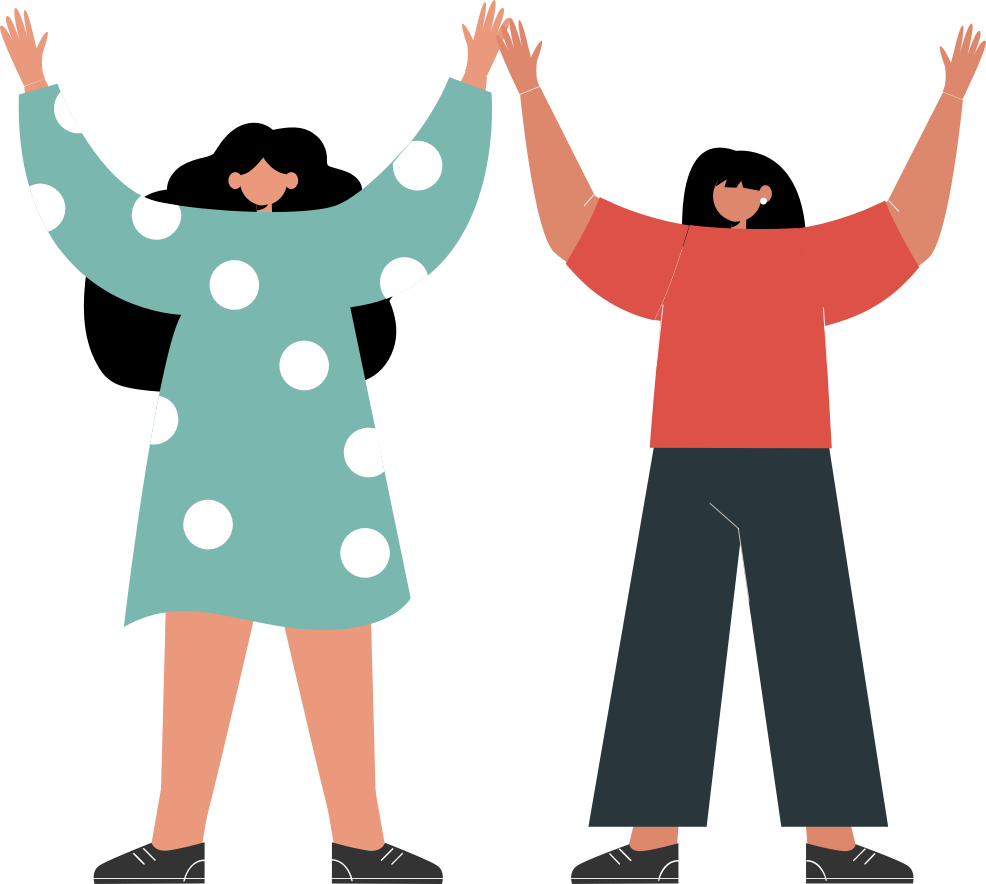 At our core, we're a content marketing agency. But we have a bigger 'why' that supports what we do.
By choosing Goodman Lantern as your content creation partner, you're making a pretty big impact too. You're helping us to act with integrity by providing remote work opportunities to women, many of whom are the breadwinners of their families.
Want to have a bigger impact? Get in touch with us at impact@goodmanlantern.com or learn more.