Originally published April 26, 2022 , updated on January 23, 2023
Published Date: The date when the blog went live on GL website. Updated Date: The latest date when the GL Content team updated this blog.
In today's highly competitive market, cultivating customer loyalty is challenging. Goodman Lantern makes it easier by providing personalised client retention strategies to develop connections with your target audience.
What Is Customer Retention?
Customer retention is a company's ability to maintain its existing client base over a long period. Customer retention shows that your customers are engaged and happy, consistently supporting your business and its products.
If a user is dedicated to an app – that's customer retention. If a family visits the same grocery store – that's customer retention, too.
A new lead generated from a referral from a long-term customer? That's the result of good customer retention and just one of the many benefits of ensuring your customers are in it for the long haul. The best customer retention tactics form lasting relationships with consumers who stay loyal. Of course, you want people to trust your business and keep investing in it as a result.
Your business is rewarded for cultivating these long term connections. Long-standing clients can help your business weather difficult economic storms. It even gives your business more leverage and flexibility when it comes to making changes and taking risks.
So, whether you're running a multinational agency or a small local business, it's beneficial to invest in customer retention strategies.  It saves your business money, effort and time. Existing clients ensure quick ROIs since they're confident in their decision to support your business, and are more likely to make a purchase.
It's clear that customer retention increases revenue, but it can be challenging to do this right. We recommend using professional content development services to keep your clients satisfied and informed. These services communicate in a way that feels personal while staying professional.
Our content works alongside your excellent product delivery to deliver value through automated services that ensure smooth customer support and consistent brand messaging.
Content is used to reiterate your brand mission. It also communicates specials that set you apart. 
When using professional content distribution services, customer behaviour and retention rates are also accurately tracked. This data is then drawn into an effective, adaptable client retention strategy plan.
Consistent, thought-provoking and personalised content is a part of ensuring customer retention, alongside excellent service delivery, communications and support.
The Drivers of an Effective Customer Retention Strategy
It can be challenging to determine precisely what drives customer retention and loyalty. In addition, drivers for customer retention will differ between companies and their existing client base.
At Goodman Lantern, we value collaboration, adaptability and personalisation. Our content development services consider this when deciding how to approach your specific audience and keep them loyal to your brand.
We maintain customer trust through smooth customer and sales management systems. We also use different content creation and distribution methods. These are adapted to your business and its target audience. 
When drawing up a content distribution strategy that prioritises client retention, we consider the following factors.
Consistent communication and product delivery are key factors when maintaining customer trust.
Excellent customer service is paramount. They make your customers feel seen, supported and appreciated. Content management strategies aim to do this through automated messaging services and by streamlining communication processes to keep your clients connected to your company.
Long-standing customers require different messaging and marketing campaigns. This content could include emails and newsletters that speak to your clients directly, notifying them of product updates, benefits and rewards.
Why Customer Retention Matters
Customer retention measures how successful companies are at maintaining their existing customers. Investing in customer retention services hosts numerous benefits. It increases your return on investment, boosts loyalty, and brings in new customers through word of mouth and referrals.
Existing customers are significantly more likely to spend more, buy more, and recommend your brand to others because they trust your brand.
Overall, increasing customer retention by 5% can grow company revenue by between 25 and 95%.
Our Customer Retention Strategies
As a professional content development agency, we personalise a customer retention strategy to suit your business's client base and needs.
We follow a regular procedure, constantly adapting and updating how we carry out each process.
Structure your team towards retention
The first thing we'll do is structure your team to prioritise customer retention. Next, we'll streamline all customer management processes and set up your business's communication channels. 
We help your team retain clients by adopting a working system that ensures clients are regularly and easily communicated with.
Offer customer service "surprises"
This includes offering discounts or providing unique of a kind benefits. Positive surprises help maintain regular customer interactions. In addition, these unique offers set your brand apart, keeping its offers interesting and exciting.
Set customer expectations
Through professional content distribution services, we show clients what they can expect.
When the content, user experience and customer service is on par, customers can ensure that their repeated purchases and subscriptions will match this high quality and dependability.
Customer loyalty programs
These are essential when keeping returning customers happy. Personalised loyalty programmes reward long-term clients, making them feel appreciated and excited at the benefits on offer. 
Our team ensures that data-driven feedback loops inform your programmes. These are generated through your other marketing channels and streams. We keep you up to date on how to stay relevant by tapping into trends and meeting your audience's needs.
Use automation to re-engage customers
You can nurture relationships through automated marketing. For example, email is the most effective communication channel businesses currently use to strengthen customer-company relationships. 
Don't forget about automated messaging and streamlined customer service techniques. These all work together to make your customer feel heard, supported, appreciated and most importantly, connected. 
You could even send out enticing reminder emails when subscriptions are set to run out. At Goodman Lantern, our content writing and marketing team can provide all of these services for you.
Improve KPIs around customer service
KPS are your performance indicators. They're tracked by looking at the following: 
Revenue growth

Revenue per client

Profit margin

Client retention rate

Customer satisfaction
An effective way of improving KPIs is by outsourcing customer management and communication services. At Goodman Lantern, we offer a range of services, increasing customer retention through excellent customer services. 
We use communication channels and message and service automation that engage your audience and improve your customer's user experience.
Leverage customer feedback surveys
Knowing how your customers feel about your business is crucial. You could send out an email survey or encourage feedback links that ask your subscribers to reply. It is better to encourage people to provide in-depth answers as well.
Develop a frequent communication
Maintaining customer retention requires good communication and consistent, outstanding, engaging content that educates your customers on changes, promotions or services that makes your brand unique. We provide inbound and outbound services that can do this all for you.
Sometimes it is best to undersell and over-deliver. We keep your customers satisfied by providing them with the best possible services. We also surprise them with discounts or new, exciting marketing and sales developments.
Digital Marketing Services to Produce Sales
Ultimately, every business needs income from products and services to continue operating. This can only be achieved through continued sales.

Purchases are essential in ensuring that your business secures a favourable ROI.
ROI is a great indication of how much you have spent on marketing to achieve the number of sales generated. Businesses often spend more on marketing than they get in sales. This is an unfortunate situation to find yourself in, but it can be avoided.

A content strategy is a far-reaching umbrella of tools that helps you deliver effective marketing to secure optimum ROI. Digital strategy and keyword planning services support your content generation goals by tracking and measuring customer behaviour and buying habits. These insights determine the target audience to achieve better results, boost sales, and save money.
It's clear that customer retention increases revenue, but it can be challenging to do this right. We recommend using professional content development services to keep your clients satisfied and informed. These services communicate in a way that feels personal while staying professional.
Our content works alongside your excellent product delivery to deliver value through automated services that ensure smooth customer support and consistent brand messaging.
Nowadays, businesses are opting to be more innovative. This means they're looking for ways to stand out. Our expert team uses an effective content marketing approach to give your brand a human voice.
We keep your clients informed on what you have to offer while building genuine connections that stay loyal to your brand.
Telecom companies are what keep us connected. They keep businesses in touch with their customers and maintain high levels of quality customer service.
At Goodman Lantern, our team specialises in creating content and systems that improve customer engagement and satisfaction, building brand trust and maintaining customer loyalty.
Software as a service is one of the most popular options for businesses on the cloud. Our team offers content writing services for SaaS to increase your business visibility in search engine results. 
In addition, our expert team of SaaS copywriters will boost the commercial impact using content that communicates with your existing clients, keeping them engaged.
Our Clients Love Working With Us Because We Believe in Collaboration
At Goodman Lantern we're all about building long-term, successful relationships with our clients. We take the time to get to know their business AND the people behind the brand. In true collaborative spirit, we do everything we can to tell your story and help your business grow.
"Outsourcing everything to their company has been a big relief."
Executive Director, Asian Pharmaceuticals
"Whenever we have provided feedback or suggestions, they have always been open to making changes"
Head of Content, A Small World
"What truly stands out about them (Goodman Lantern) is their seamless project management and content delivery, combined with a widely diversified pool of experts no. No matter what you need content for, if you want it written by native speakers, about complex topics, and delivered on time, Goodman Lantern is your best bet."
Drive Customer Retention FAQs
Which Industries Should Focus on Customer Retention?
Maintaining customer retention is essential for all industries that wish to maintain a solid reputation and stay relevant in their particular market. 
If you want your business to succeed and increase its revenue, it makes sense to nourish the relationships you already have with your existing customers by keeping communication and support consistent using the best content creation services.
Why Should a Company Use Automated Services to Re-engage Their Customers?
A marketing automation system allows your business to send informative content to the correct targets while encouraging engagement.
Why Should a Company Use Automated Services to Re-engage Their Customers?
A marketing automation system allows your business to send informative content to the correct targets while encouraging engagement.
How Does Customer Retention Increase Revenue?
Increasing 5% in customer retention can increase company revenue by 25-95%. Loyal customers buy more often and spend more than newer customers because they understand that your company offers valuable services they can trust.
What About Maintaining Customer Privacy During Loyalty Programmes?
A well-developed customer retention strategy won't invade customer privacy. They will only require the information necessary to track how often a customer returns to your site. Remember that information is only collected with the customer's permission.
Could Customer "Surprises," Such As Discounts, Decrease My Company's Profits?
A well thought out discount or customer surprise plan shouldn't decrease your overall profits. Instead, it makes customers feel appreciated, which is likely to increase their spending.
This slight cost decrease ensures client longevity, which guarantees your business a better return on investment in the long term.
Ready to maximise your customer retention and boost your business revenue? At Goodman Lantern, we provide personalised content services that keep your company connected to your clients. Give us a call, and our expert team will improve your customer retention rates right away.
We've helped develop the voice behind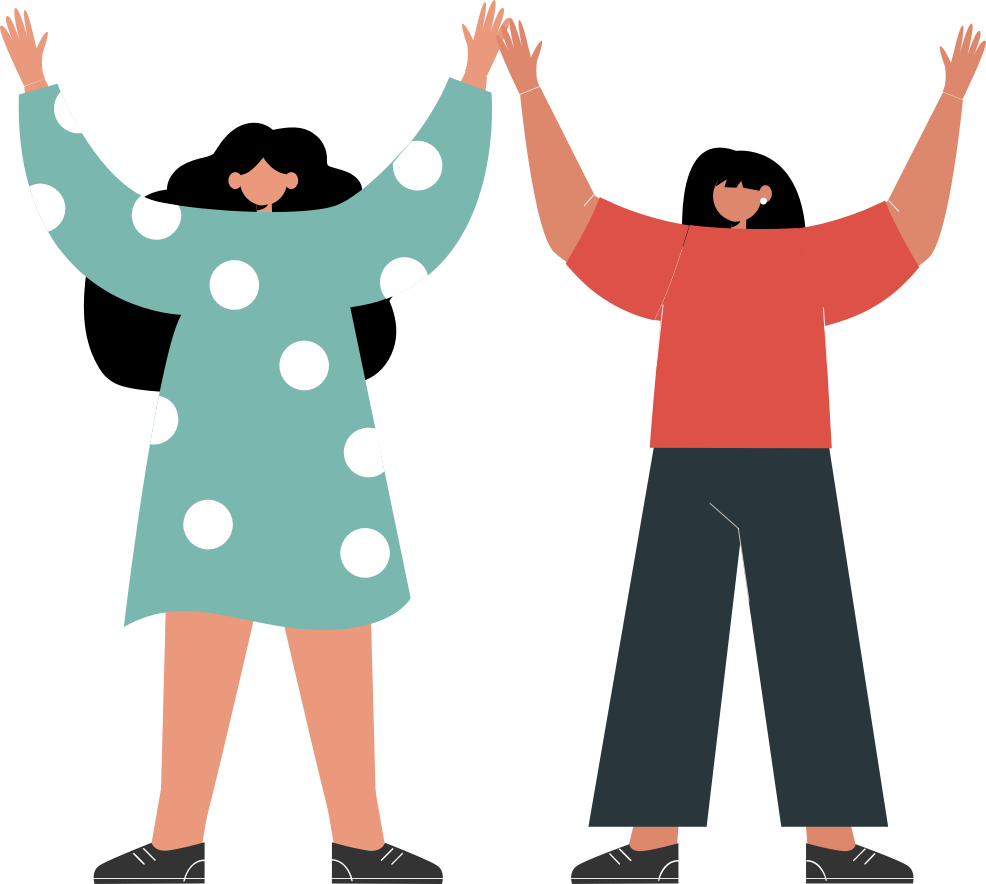 At our core, we're a content marketing agency. But we have a bigger 'why' that supports what we do.
By choosing Goodman Lantern as your content creation partner, you're making a pretty big impact too. You're helping us to act with integrity by providing remote work opportunities to women, many of whom are the breadwinners of their families.
Want to have a bigger impact? Get in touch with us at [email protected] or learn more.