Outsourcing your content writing can often seem treacherous. How do you trust someone that you don't know with something as important as this? Content writers have similar nervousness about taking on new clients, as experience has shown that not every client is willing to pay for quality.
Thankfully, it's not all doom and gloom. Finding the right fit for your business outsourcing needs often brings about the best possible results. The right content creators produce high quality work, within a fraction of the time, while doing what they love. As it stands, content creation is the top activity outsourced by B2B marketers. With the increase in need for content marketing, businesses must publish consistently high-quality and long-form content in order to remain relevant in the market.
The most important thing to remember when it comes to content is, if you are looking to scale your business, you can't do all the work yourself. There is no shame in hiring help, especially if that help will provide high-quality content more quickly than you are able to do alone. The second most important thing to remember is that cheaper is not always better. When it comes to content writing, you really do get what you pay for. But no need to worry, here are some simple things to remember when outsourcing your content writing.
How Can I Successfully Outsource my Content Writing?
The question of how to outsource content creation does not have to have a scary answer. In fact, it is rather simple once you understand the fundamentals. You need to develop a clear plan for your business that includes detailed descriptions on what you are looking for in a content creator, and what you are wanting to avoid. So let's look into it: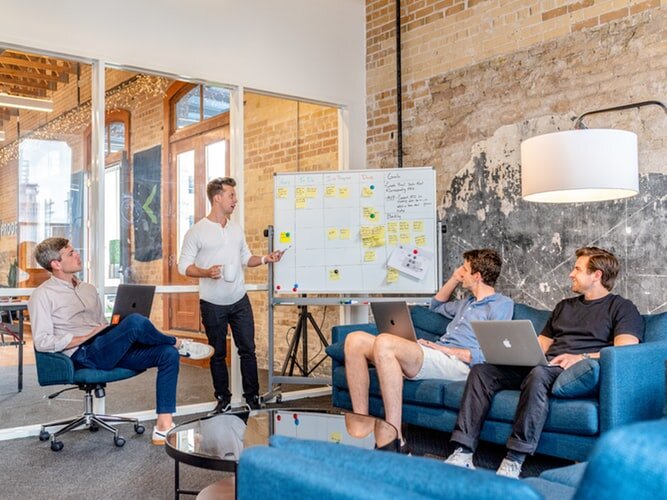 Let Go of Your Fears
Do you have a fear of miscommunication? Does general distrust and the desire for control prevent you from reaching out? Don't worry, we've all been there. This is something we like to refer to as "Post Traumatic Outsourcing Disorder," and it's a more common affliction than you might think. Outsourcing content creation can keep your business growing and your profits increasing, but you need to have a proper strategy if you want to avoid PTOD. Many businesses who have had poor dealings in the past with content creators, no longer know how to outsource content creation. But don't worry, you will heal from this.
The best approach to outsourcing is prevention. Although that may sound counterintuitive, avoiding certain pitfalls will ensure that you don't have a repeat of previous disappointments. Websites that offer fast, cheap, and high quality content sound too good to be true, and this is often the case. High quality content should be your biggest priority, and you should be willing to invest in it.
Make Wise Choices
Some content writers will offer inexpensive services while claiming to work with clients 'across every major vertical service.' This is all well and good, until you start to consider their work in horizontal services. Always pay attention to grammar and spelling mistakes in their posts. Professional content writers make very few mistakes, as they should have a thorough checking and editing process. Posts and applicant responses are a guide to the level of service you will be receiving if you hire them.
3 Common Mistakes to Avoid When Outsourcing Content Writing
In trying to understand how to outsource content creation, there are some common mistakes that can be avoided to make the process smoother. So pay attention to the following:
Have a Strategy
The quality of your application process will dictate the quality of your content later on. Having a proper strategy in place when you approach the process will ensure a better outcome. Consider what type of content you need; what voice your brand has; who your target audience is; what your goals are regarding content marketing; and how you prefer to communicate.
Don't Make a Decision Too Quickly
Do not rush to find a content creator. As with everything, making the right decision requires careful consideration. Make a list of qualities you want in a content creator, and hire based on them. Putting in a little extra effort will ensure better results.
You Get What You Pay For
As mentioned previously, cheaper does not mean better. You should never be looking to score a deal when it comes to outsourcing content writing. You should definitely have a budget in mind, but you should not compromise on content quality in order to keep costs low.
Some Advice on Successfully Outsourcing Content Writing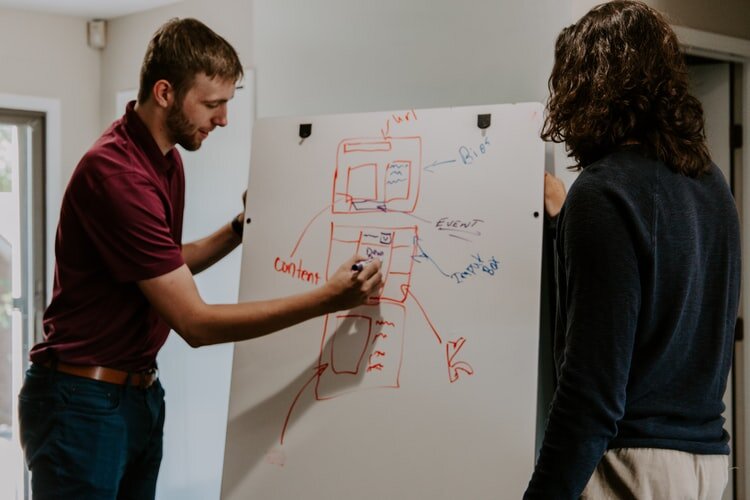 When it comes to outsourcing content creation, communication is key. Not only should you have a clear strategy within your business, you should communicate this to your potential content creators. You should include in your strategy: a definitive budget, set deadlines, and a clear and well thought out vetting process for potential writers. Evaluate your writers based on prior writing samples, or test their skills by asking them to complete a small trial task. A good content writer should always be willing to prove their abilities.
Another good option for outsourcing is to hire a content writing agency. Agencies provide professionalism, experience and flexibility that may often be lacking in freelancers. Agencies take care of the vetting process for you, so you know that you will likely be receiving quality content. However, you still have, and should definitely use, the option of asking for a trial task.
Go Ahead, Get Started
A better understanding of how to outsource content creation can make the process smoother and more stress free. The key is to go into the process with a clear strategy and a deep understanding of what your intentions are, and what you are looking for in a content writer. While the budget is important, you should never lower your standards to save money, as this is a short road to losing brand value. If you are still a bit confused about the process, maybe we can help.
https://goodmanlantern.com/wp-content/uploads/2020/02/photo-1555421689-d68471e189f2.jpg
500
750
GL Content Team
https://goodmanlantern.com/wp-content/uploads/2020/07/GL-logo-1-1.svg
GL Content Team
2020-02-28 19:00:00
2020-09-01 14:12:00
How to Outsource Content Writing