A growing number of people are searching for businesses online. Right now, 97% of the world use Google and other search engines to find business details, phone numbers, addresses, and more. Are you easily discoverable yet?
A wider section of the population use the internet to browse good before going to a store. You need people to be able to find your business if you want results. Whether you sell online or not, you need to have an online presence that attracts a local customer base, while celebrating your neighbourhood, town, or city.
Still, you need to know how to do make sure your local community are able to find your website or social media accounts. You really need to make a good impression if you want people to make the effort to come to you. Try some of these strategies: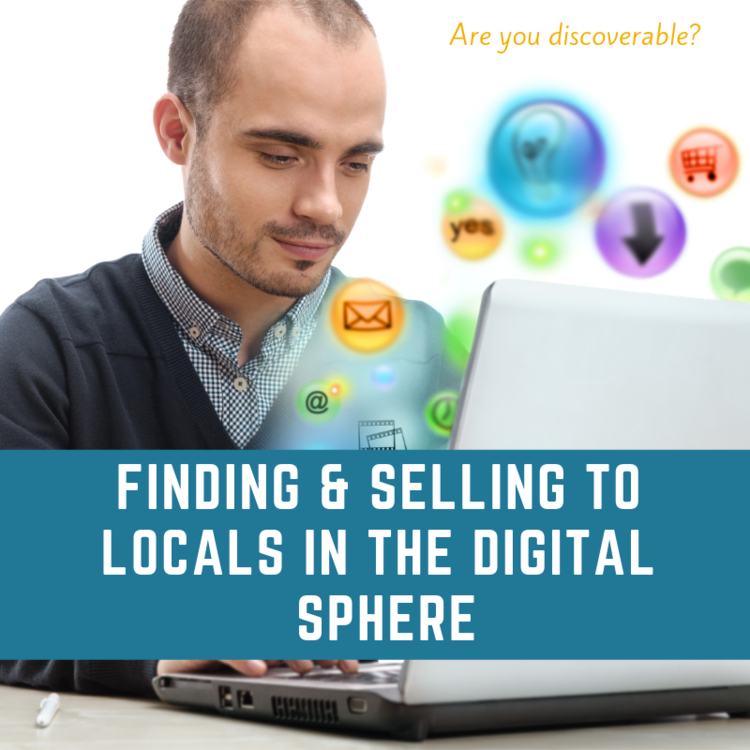 1. Use Local News
Advertising on a popular local newspaper's website can do wonders for the public perception of your company. Locals flock to these sites for various reasons, so it makes sense to be visible there. Adding a link to your site gives you traffic and eyes on your content. You'll get better results from local newspaper ads than more regional publications because people usually prefer to shop local – it feels safer and support is quicker.
Keep it simple – don't use a ton of wild flashing images or a ton of text. Think of your advert as a teaser that's designed to lure your customers onto your site. Try to be more interesting that anything else on the page, and be worth the visit when they get to your content.
2. Use GoPinLeads
Using tools cleverly is a marvellous way to get the edge in your industry. Why wait for your clients to find you, when you can go out and find them? Using social media, company websites, and interns to build a database of possible clients takes forever, costs a lot, and rarely returns reliable results.
GoPinLeads is a tool that I created to solve this challenge once and for all. Finally, you can use a Chrome Plug-in to effortlessly and intelligently build databases for you. It uses machine learning and AI to figure out the most accurate data to return to you, and does it all in minutes.
3. Search Engine Submissions
Get your business discoverable by the most popular search engines. Everyone uses one, so make sure they can find you. Your website and keywords aren't instantly discoverable – you have to ask to be added to these services.
Submitting a business profile gives your customers a chance of finding your website, and by extension, all of your details and content. It generates traffic and sets you up for success in other forms of online advertising.
4. "Locals Only" Deals
You can attract locals by offering deals that are designed just for them. There are many ways to get this done, from loyalty schemes and downloadable vouchers, to newsletter subscriber rewards and Facebook offers.
Supporting your local community is extremely important and makes all the difference in gaining the trust and loyalty of your local community. Making them feel valued and special will endear them to your brand.
5. Bouncing Is Bad
Do you know what a Bounce Rate is? If you're elbows-deep in your company's analytics you will be – but many still take a more passive approach. Your website's Bounce Rate determines how quickly people leave your website.
Are you boring them? Is your site buggy? Ask some hard questions, or hire someone to evaluate you using a service like Fiverr.com. You need to solve the issues that are making your clients avoid you. Keeping them clicking around for longer increases your chances of making a sale.
6. Update Your Location
People and search engines need to know where you are. Make sure your website SEO is set up to make your content visible to your local community. If they can't find your content easily, you can't sell your products.
Use keywords that highlight your neighbourhood, your city, and wider surrounding areas. Feature these points in your content and your meta tags. Using these tools to your advantage is always going to be the best way to get your business recognised locally.
7. Timing is Important
Massive sale days like Black Friday and the festive build-up period are so successful because they play on our sense of urgency and scarcity. It really is as simple as that. It's the fear of missing out, fear of disappointing our loved ones, and a need to avoid those outcomes at all costs.
Use limited-time deals to your advantage. Some retail businesses have experienced success with "First 20 Clients" type deals which reward the fastest clients to visit your outlet. Building up the hype around an event or a sale and making people care about it is a marketing gold mine.